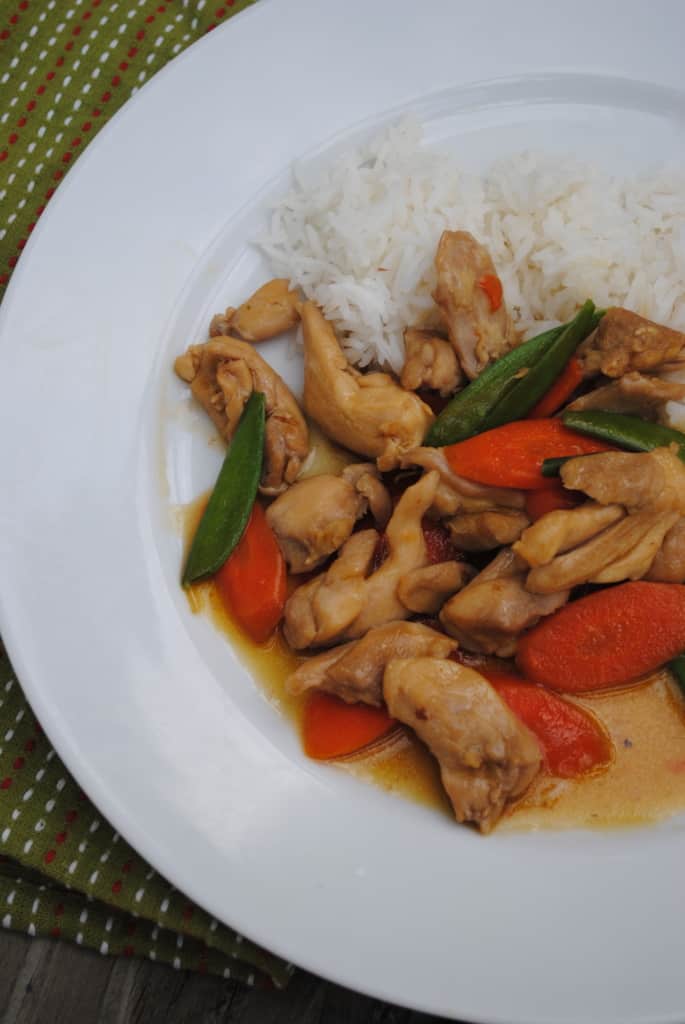 There's something so satisfying about growing something in your own backyard, tenderly caring for it, watering it, shooing the bugs away, and then finally, FINALLY harvesting the fruits of your labor.
When it finally graces your dinner table, nourishing your family, you almost want to shout!  We did it!  We did it!  We actually saw this through and didn't kill it!
That's how I feel about these sugar snap peas.
They had a rough start.  I just about lost one.  These little boogers gave me a run for my money.
We put them in later than planned because old man Winter decided to stick around a while.  Things rarely go as planned around here.  The seasons went something like this. Looooong cold winter.  A super short Spring that I almost missed when I blinked, and then blazing hot temps of Summer.
Peas don't care for those blazing hot temps.  They much prefer the mild weather that Spring is supposed to bring.  In fact, I had almost chalked up our snap peas to another gardening failure learning experience.
But then one day I went outside to give my little babies a drink of water, and I saw my first snap pea emerge!  It was almost like I missed the birth of a child.  🙂  Hooray!  Food, actual food!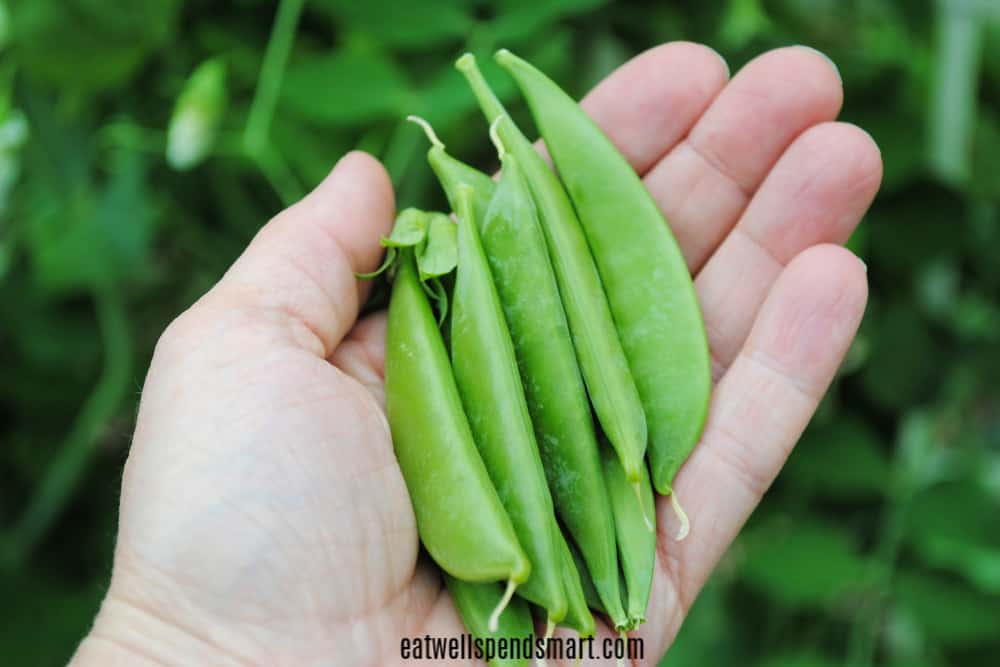 Of course you can't do much with just one or two snap peas.  With other vegetables like tomatoes or zucchini, you can do a lot with just one, but not snap peas.  So I began collecting, and collecting several each day until I had gathered enough for a lovely stir fry.
Patience is not one of my strong suits, but I was not about to give up on my precious snap peas.  I had a vision for them to be the star of the show in one of my husband's favorite take out dishes, chicken and snow peas, or in this case, chicken and sugar snap peas.
And shine they did.  We all enjoyed this dish.  Sure my son mostly had handfuls of rice, but he did actually eat several bites of stir fry.  That's good for him, so I can't complain.
Chicken with snow peas
Quick and easy stir fry that will keep you from ordering take out.
Ingredients
2

T.

coconut oil or fat of choice

1.5

lbs.

organic chicken thighs

1

cup

carrots

sliced thinly on the diagonal

2

cups

snow peas

2

cloves

garlic

pressed or minced

1.5

cups

chicken broth

2

T.

tamari

naturally fermented soy sauce, or coconut aminos

2

tsp.

organic cornstarch or arrowroot powder
Instructions
Slice thinly chicken thighs and season with salt.

Heat coconut oil in large skillet to medium high.

Add chicken and stir fry for about 5-7 minutes or until chicken is mostly cooked.

Remove from skillet and set aside on a plate.

Add carrots and stiry fry for 3-5 minutes.

Return chicken and add snow peas.

Make a slurry with cornstarch/arrowroot, broth, chicken broth, tamari, and garlic.

Pour in skillet, let it come to a boil, and cook down until thickened.

Serve alone or over hot rice, soba noodles, or zucchini noodles