Do you have a ton of leftover baked potatoes? Try one of these brilliant ideas for how to transform them into a completely different meal! Ideas for breakfast, lunch, dinner, and side dishes.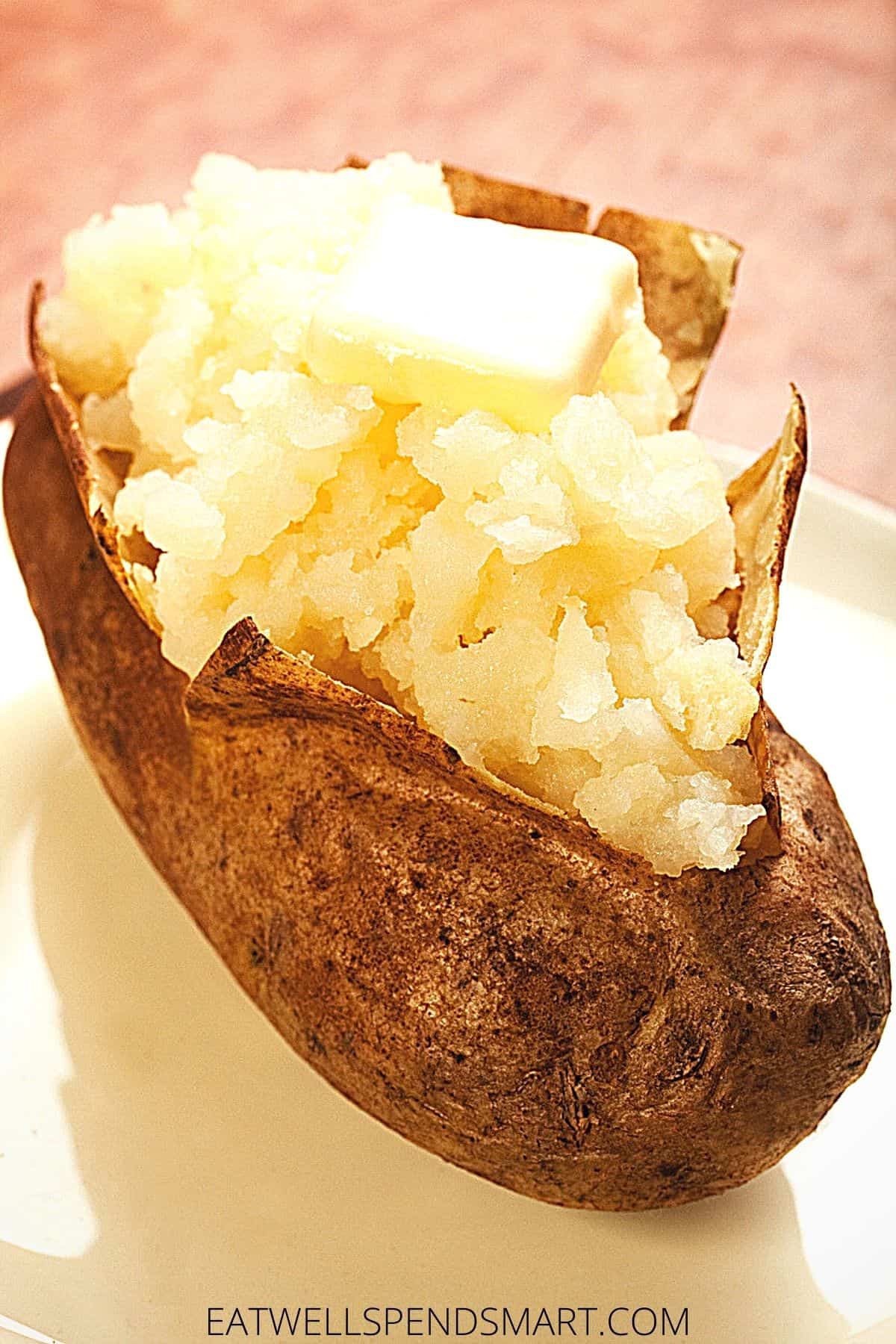 Maybe you had a family gathering and have an abundance of leftover baked potatoes. Now what do you do with them? It would be a shame to throw them away!
We are anti-food waste over here as frugal foodies. Don't you worry yourself. We can brainstorm together and come up with brilliant ways to put those baked potatoes to good use.
First let's talk about food safety.
Are leftover baked potatoes safe to eat?
Yes, leftover baked potatoes are safe to eat if you follow proper food safety guidelines.
You may have heard that leftover baked potatoes can harbor bad bacteria and can be harmful for your health. While this is rare, it is usually the case only when they are stored in aluminum foil after baking. This can cause botulism bacteria to grow.
According to State Food Safety, to keep your baked potatoes safe to eat, remember these things.
Don't let your baked potatoes sit out for more than four hours at room temperature.
If foil was used when baking (which I don't recommend), remove it before storing it the fridge.
How long are leftover baked potatoes good for?
Generally for taste quality and food safety, the sooner you can use your leftovers the better.
The USDA says:
Cooked potatoes and other cooked vegetables can be safely kept in the refrigerator 3 to 4 days.
This takes a little bit of planning, but just think if you have leftover baked potatoes, you will need to use them up within a few days. Depending on how many you have, maybe plan on serving a breakfast meal and a dinner meal within the next few days.
Ideas for using leftover baked potatoes
Now for the fun part! Let's dive into all of the ways that we can save those potatoes from the trash and turn them into delicious meals.
1. Potato Skins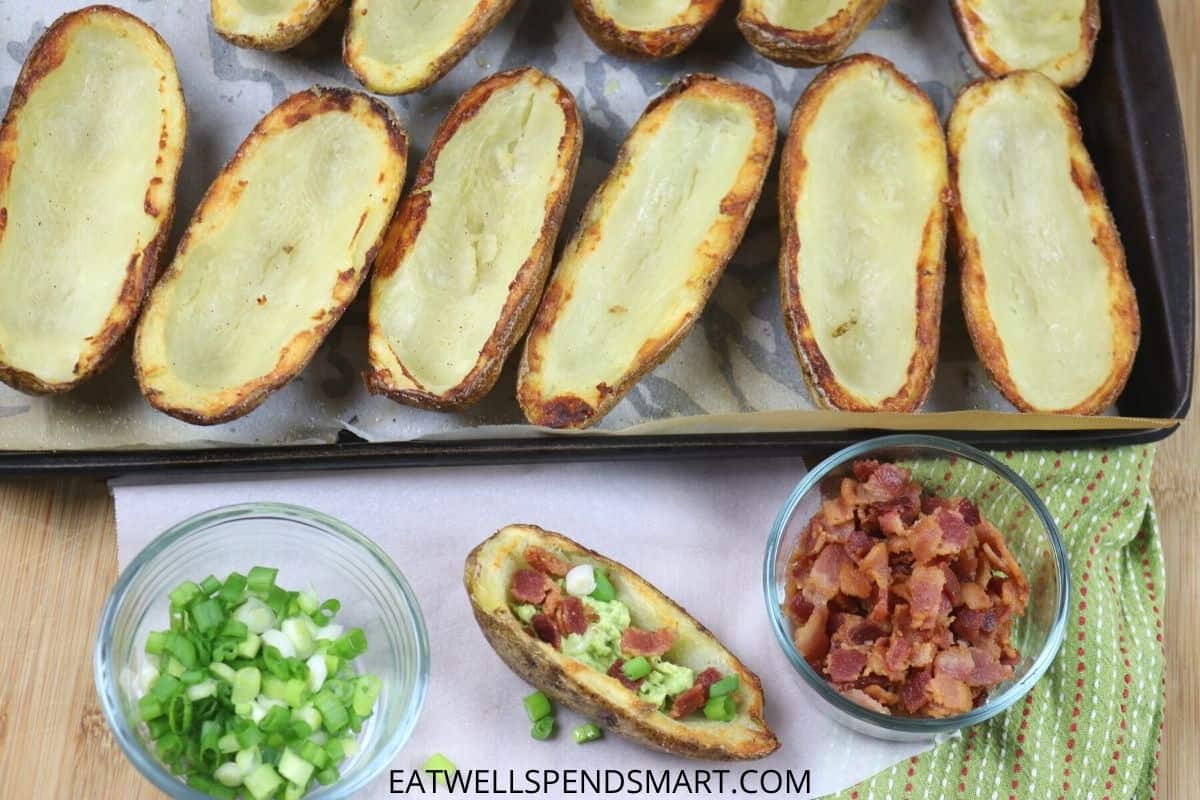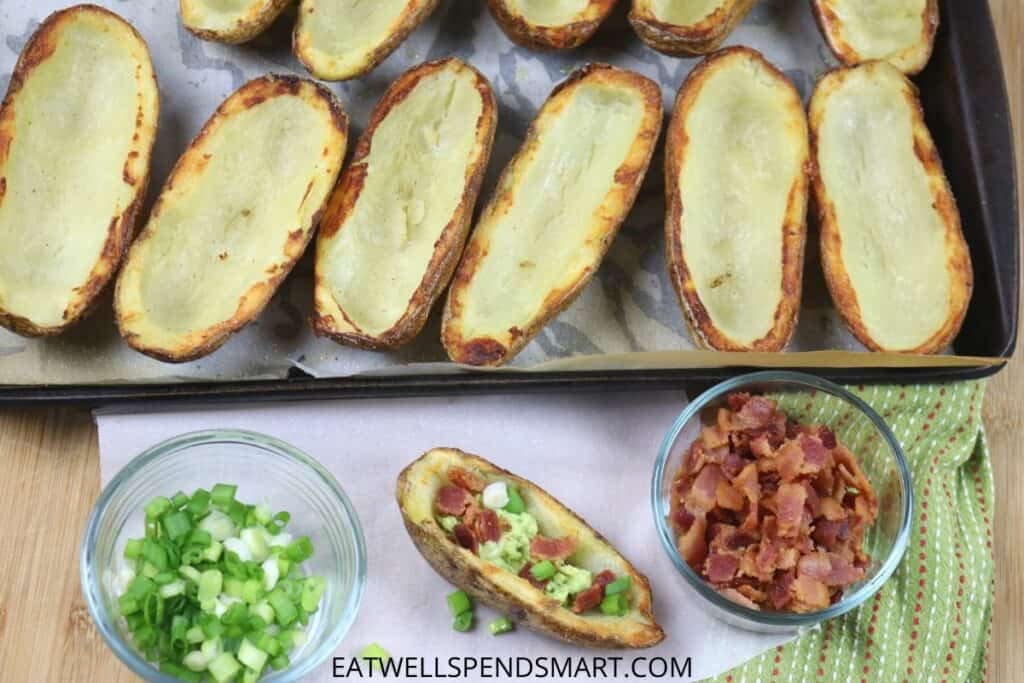 Potato skins are an awesome appetizer or a fun meal on a Friday night. Simply cut the baked potatoes in half and scoop out most of the potato flesh. Brush with olive oil and bake until crispy. Then top with cheese and bacon crumbles and bake again until the cheese is melted. Top with chopped green onion, sour cream, or guacamole.
2. Twice baked potatoes
Twice baked potatoes start similarly to the potato skins where you cut in half and scoop out the flesh. Then you take the potato insides and mash them with milk or sour cream and butter and put them back into the into the potato to bake for a second time. They are absolutely delicious. My mom used to make these growing up and it was one of my favorite side dishes.
3. Cowboy casserole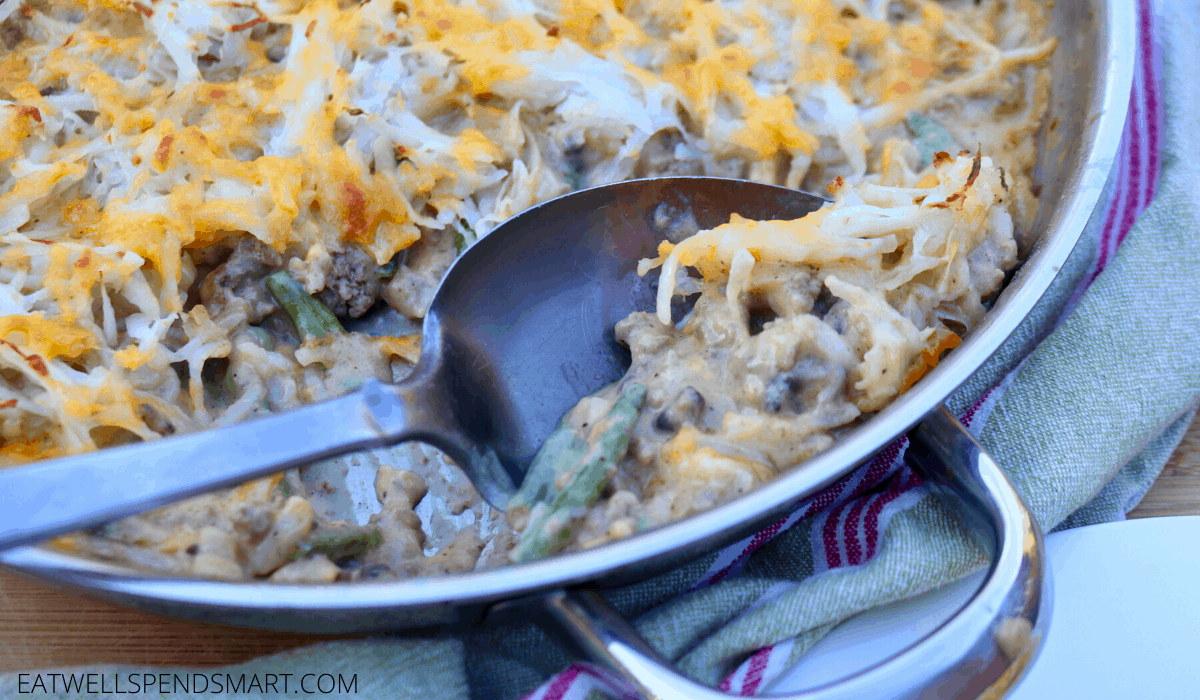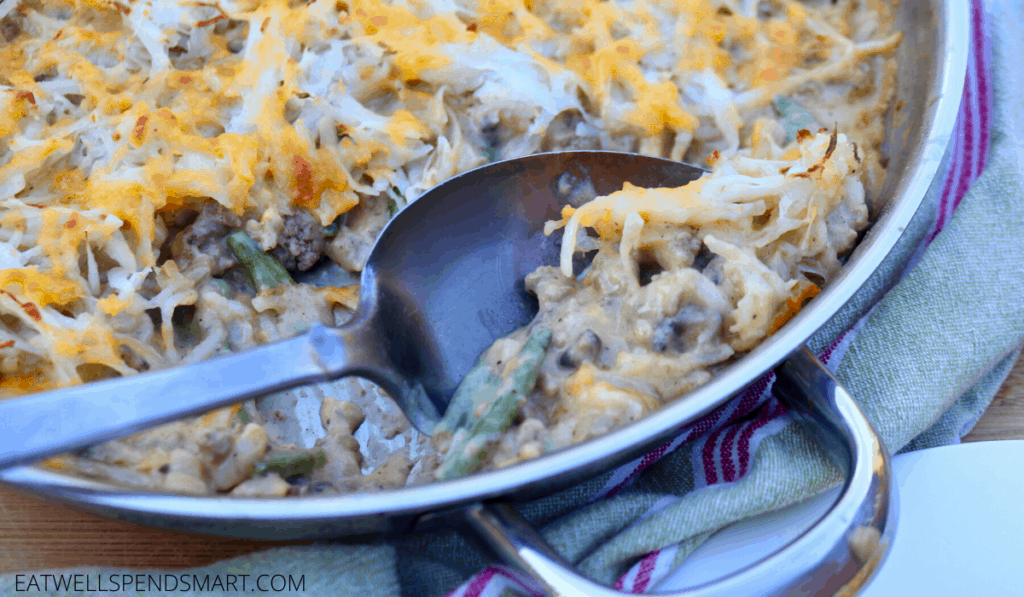 Shred or slice your pre-cooked baked potatoes and place them on top of my cowboy casserole. It's a makeover of your favorite cheesy ground beef potluck casserole made using real food ingredients instead of canned soups. It's also super delicious!
4. Breakfast Casserole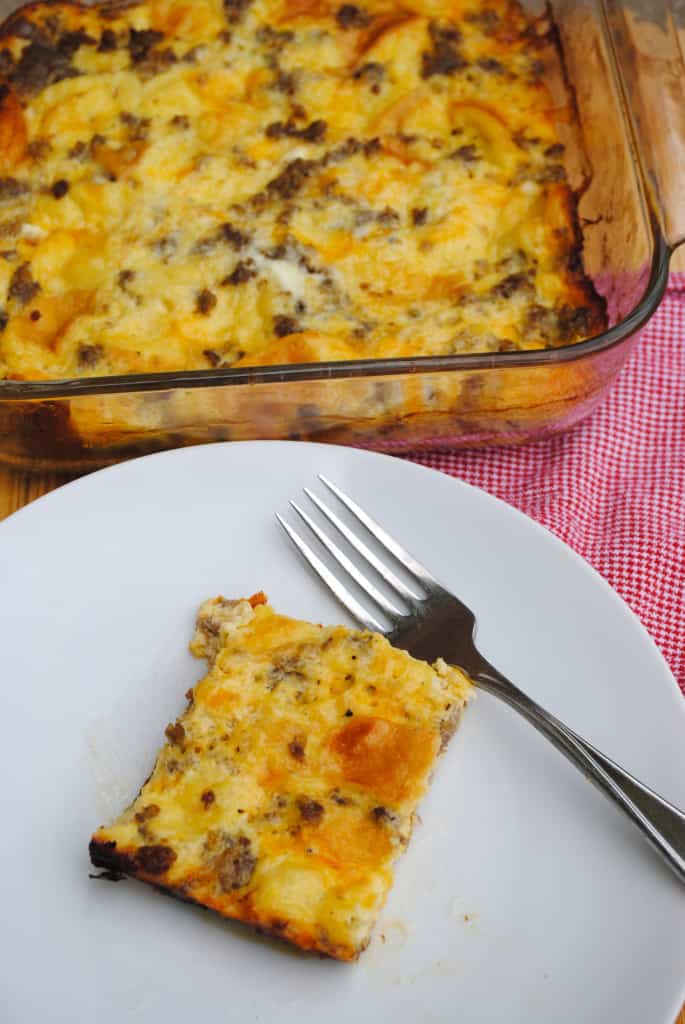 Use my breakfast casserole recipe, but add 2 cups of shredded leftover baked potatoes in the bottom of your casserole. Then mix up the rest of the ingredients and pour it over the potatoes. Super simple and a great make ahead breakfast.
5. Zuppa Toscana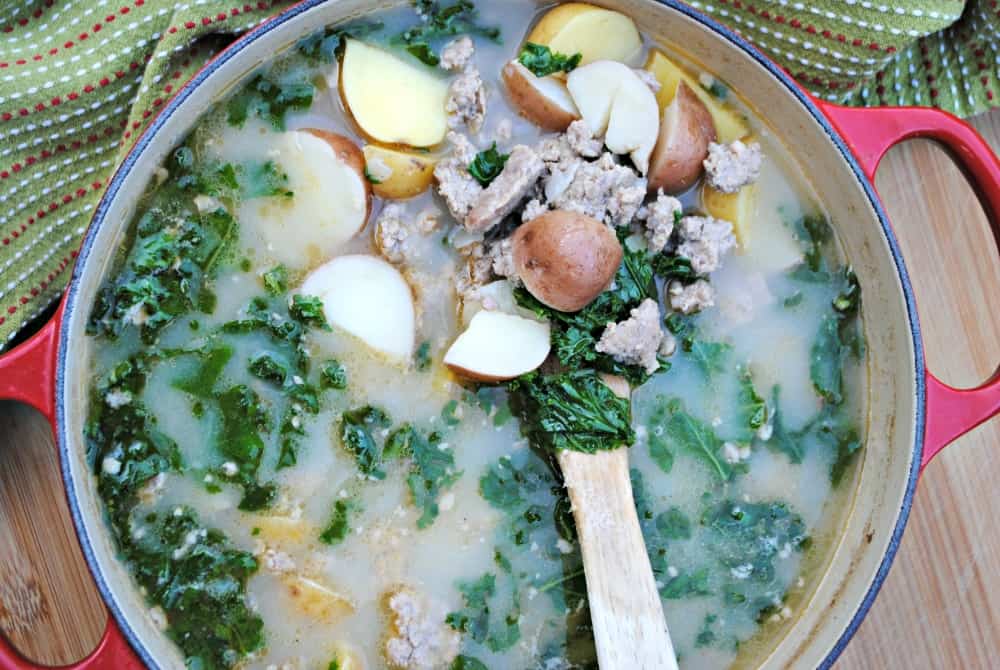 Cut your leftover baked potatoes into small bite sized chunks and use them in this Zuppa Toscana. It's a rich and slightly spicy Tuscan soup with sausage, kale, potatoes, and a creamy broth. We love it in our house.
6. Sausage, potatoes, cabbage and onion bake
Cut your potatoes into quarters and put them in a casserole dish and bake them with onions, cabbage wedges, and sausage. It's a super simple one dish meal that the whole family will love.Since your potatoes are already pre-cooked, they will likely get even more crispy when cooking them the second time in the oven.
SAUSAGE POTATOES CABBAGE AND ONION RECIPE
7. Loaded baked potato and chicken casserole
How about a casserole? Casseroles are a great way to use up leftovers. Cube your leftover potatoes and place them in a baking dish. Top with cut up chicken, bacon, green onion, cheese, butter or olive oil and spices. Bake until the chicken is cooked through and the cheese is melted. Serve with broccoli or a green salad for a complete meal.
LOADED BAKED POTATO AND CHICKEN CASSEROLE
8. Crispy Home Fries
Home fries is my number one thing that I make when I have leftover potatoes. Potatoes get crispy on the outside and soft on the inside when they are pre-cooked and all you have to do is brown them. It makes for a quick and easy breakfast dish when you already have the potatoes cooked by using leftovers. The recipe below calls for par boiling the potatoes first. Skip that part and go straight to the cooking in the skillet. They are a breakfast treat.
9. Potato hash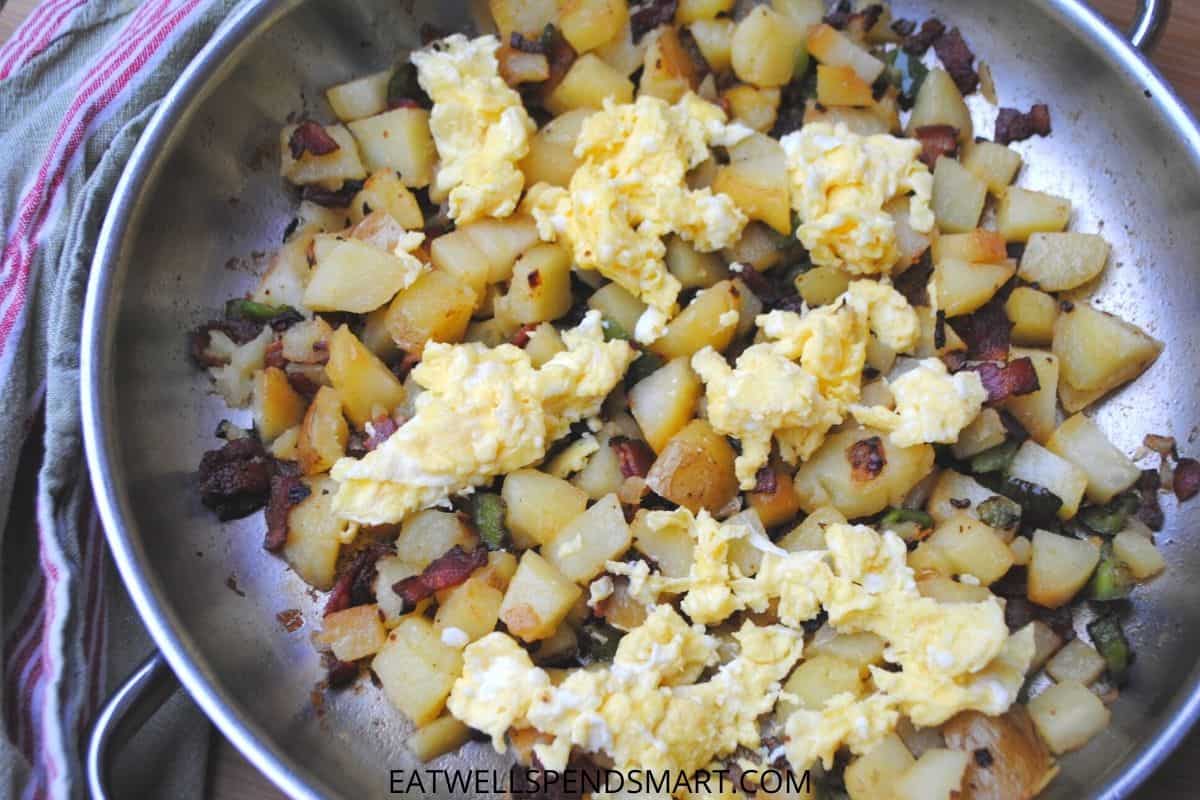 In a large skillet cook up any veggies you have the in the fridge along with any breakfast meat, cubed leftover potatoes and top with eggs. I like using peppers, onions, Brussels sprouts, and greens. It's a great and filling way to use up leftovers.
10. Hash browns
Hash browns will be similar to the crispy home fries, except you will shred the cooked and cooled potatoes with a grater first. Then get your pan really hot, put your fat of choice in the skillet and add a single layer of shredded potatoes. Let them cook undisturbed until they get brown and crispy and then flip to the other side. Season with plenty of good salt and pepper. You will have made diner style hash browns that your family will love!
11. Baked potato soup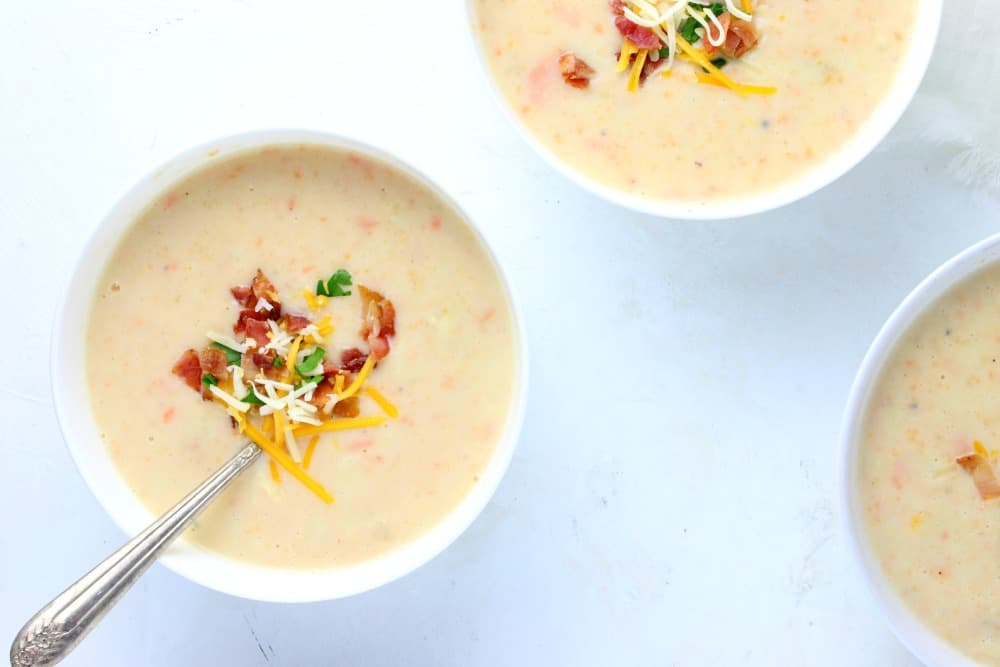 There is hardly anything more comforting than a big bowl of potato soup. Using leftover baked potatoes can cut down the cooking time significantly and is a delicious way to use those cooked potatoes. Use my potato soup recipe, but make a small adjustment. Peel and cube the baked potatoes and add them the last 4-5 minutes of cooking time just to heat them through since they are already cooked.
12. Potato pancakes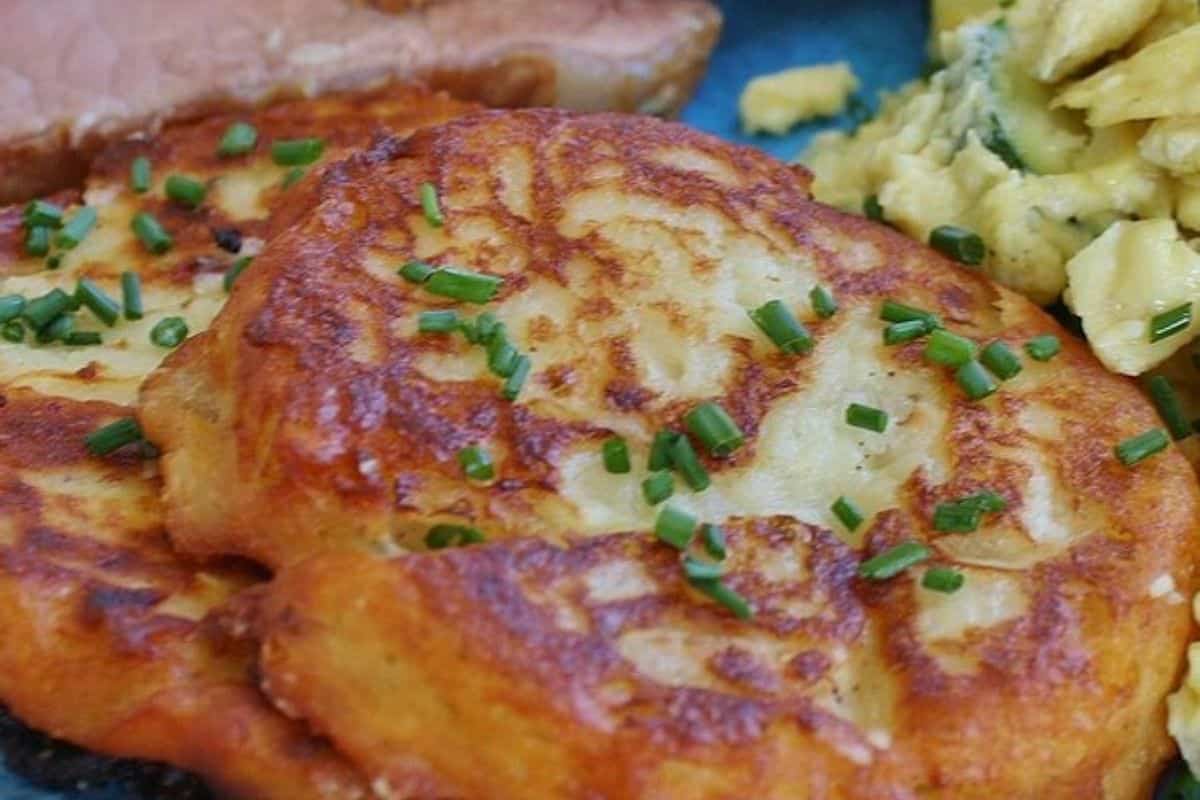 Typically when I make potato pancakes I typically use leftover mashed potatoes, but you can also use leftover baked potatoes. Just peel the potato, mash it up and mix with onion, eggs, seasonings, and flour (gluten-free or regular). Then form into patties and cook in olive oil. These are easy and great for breakfast, lunch, or dinner!
13. Baked potatoes with all the fixings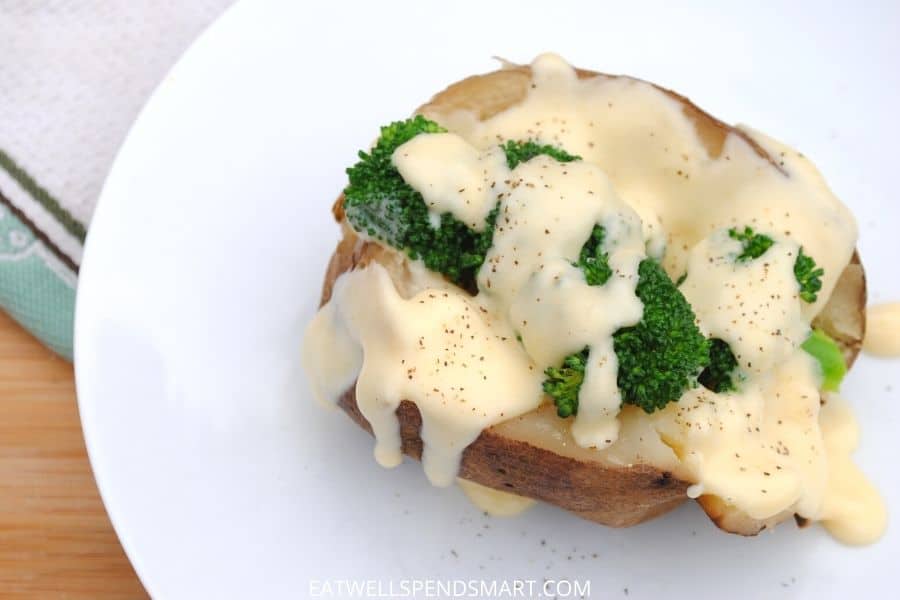 Baked potatoes are not just for side dishes. You can also make a delicious main dish out of them with a variety of toppings. Some ideas included broccoli cheddar, bbq, taco meat, southwestern, buffalo chicken, and more!
INEXPENSIVE BAKED POTATO TOPPERS
14. Gnocchi
Gnocchi is a delicious pillowy pasta made from potatoes, flour, and egg. It's also a great way to use baked potatoes. For best results, while your potatoes are hot and fresh, I would go ahead and make the dough and put it in the fridge for the next day. Instructions are included in this perfect potato gnocchi recipe.
15. Baked potato salad
If you have ever made potato salad, you know it can be a bit tricky to get the right consistency of your potatoes so that they don't turn to mush when you mix everything together. Using baked potatoes keeps your potatoes firm and gives you a head start making the potato salad since your potatoes are already cooked. Think of a loaded baked potato in salad form.
16. Shepherd's pie
Scoop out the inside of your baked potatoes, heat them up in the microwave or oven and make mashed potatoes as the recipe describes. Then top your Shepherd's pie meat mixture and bake. This is a great meal to make in the colder months when you want something hearty and warm.
More Leftover Recipes
If you want to make the most of your food and save money, try my other leftover recipe ideas:
What to do with leftover beans
What to do with leftover chicken