I'm such a fan of simple food.  Simple ingredients cooked in simple ways are just so right in my world. Take these grilled chicken thighs for example.  They don't look like much, but they are one of my favorite things to cook for company when I need something fast or a weeknight dinner at home when I don't have a lot of time to spend cooking.  Very few ingredients, very little hands on time, big flavor!
Chicken thighs are very affordable too compared to breasts.  Personally I think they have a lot more flavor than breasts and are much more forgiving for the beginner cook.  We spent a good portion of our early years of marriage gnawing on over cooked dried out chicken breasts.  Now we mainly cook boneless skinless chicken thighs and enjoy juicy flavorful chicken every single time.  I like feeling successful in the kitchen and thighs help me feel like a pro.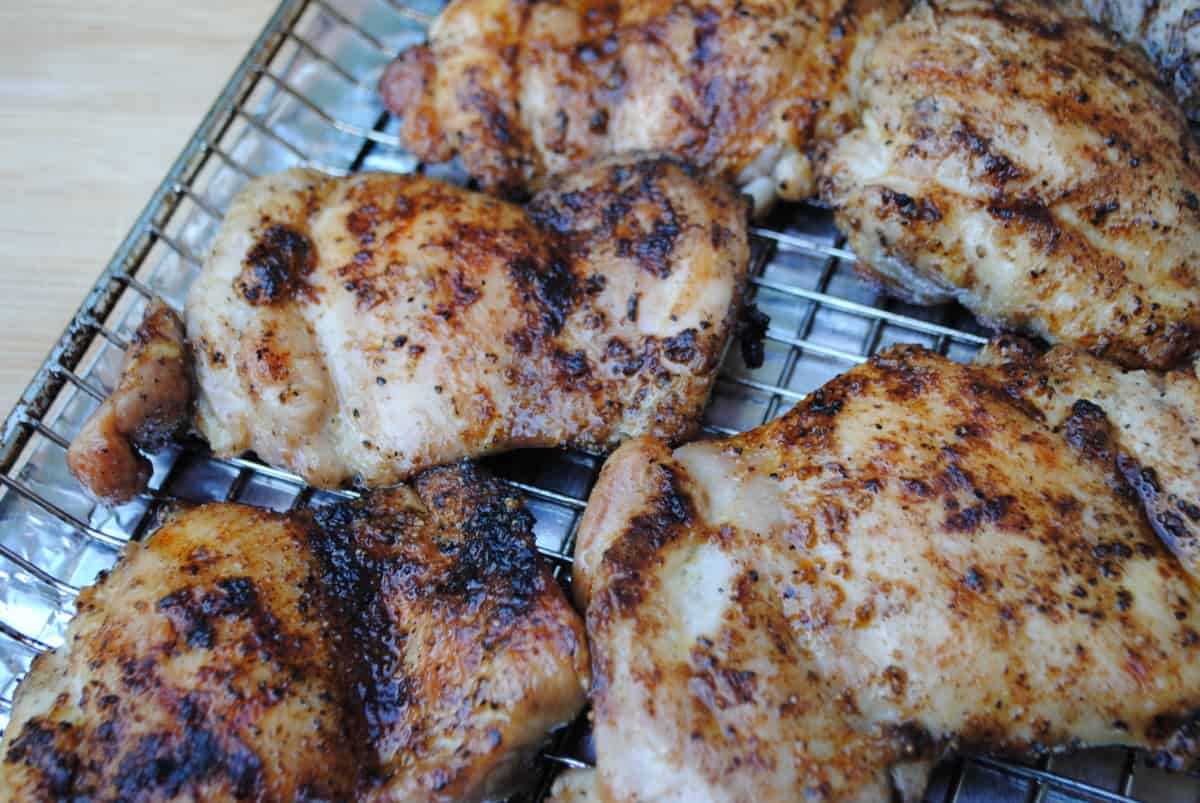 These are best cooked on the grill, but if you don't have a grill they can easily be made on the stovetop as well.  Simply brown on both sides, cover, and cook until no longer pink inside.  Easy peasy.
I like to serve these with a salad and simple vegetables or fruit, but you do you!  Whatever you do, make these grilled chicken thighs.
Best simple grilled chicken thighs
Grilled juicy boneless skinless chicken thighs full of flavor! Perfect for summer grilling.
Ingredients
6-8 boneless skinless chicken thighs
Instructions
Drizzle chicken thighs with olive oil.

Sprinkle half of the spices on one side of thighs, flip them over and sprinkle the other side with the remaining seasonings.

Heat grill, scrape and oil the grates.

Grill the thighs for about 6 minutes on each side or until they are no longer pink

and reach an internal temp of 165 degrees F.