Never buy breadcrumbs at the store again. Learning how to make homemade breadcrumbs is super easy and a great way to use bread heels that no one wants to eat.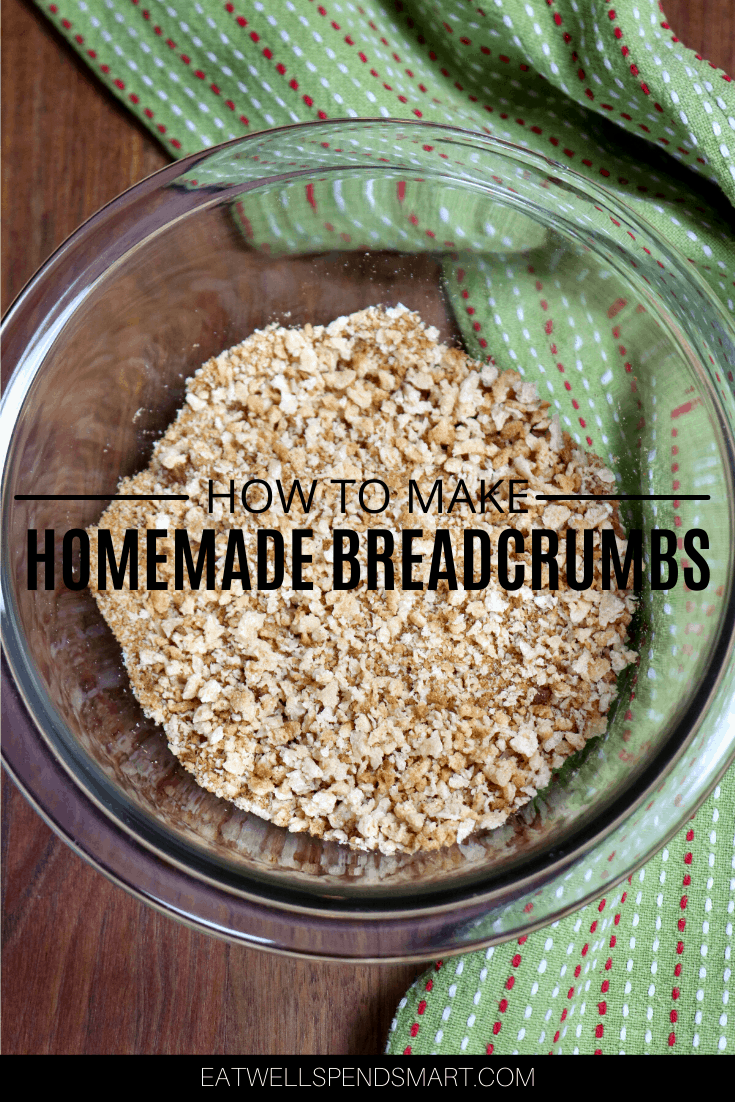 This post contains affiliate links. If you make a purchase through my links, I may receive a small commission.
Do you have bread heels that seem to always get tossed to the side and overlooked? You know we frugal homemakers hate to see perfectly good food to go to waste. Put that bread to good use and make breadcrumbs.
I haven't bought that canister of breadcrumbs on the grocery store shelf in years. No need if there is bread at home. In about five minutes of hands on time, you can make your own so easily. Does it sound intimidating? Really, don't overthink it. There's basically just two steps.
Step By Step Instructions
Step 1: Place bread on a baking sheet and bake them to dry them out until crispy. It takes about 10-15 minutes. There is no set amount or measurement of bread here. Do not overthink it. It can be sourdough bread, gluten free bread, white bread, whole wheat bread, homemade, store-bought. Truthfully it all works. There can be crusts or no crusts. No hard and fast rules.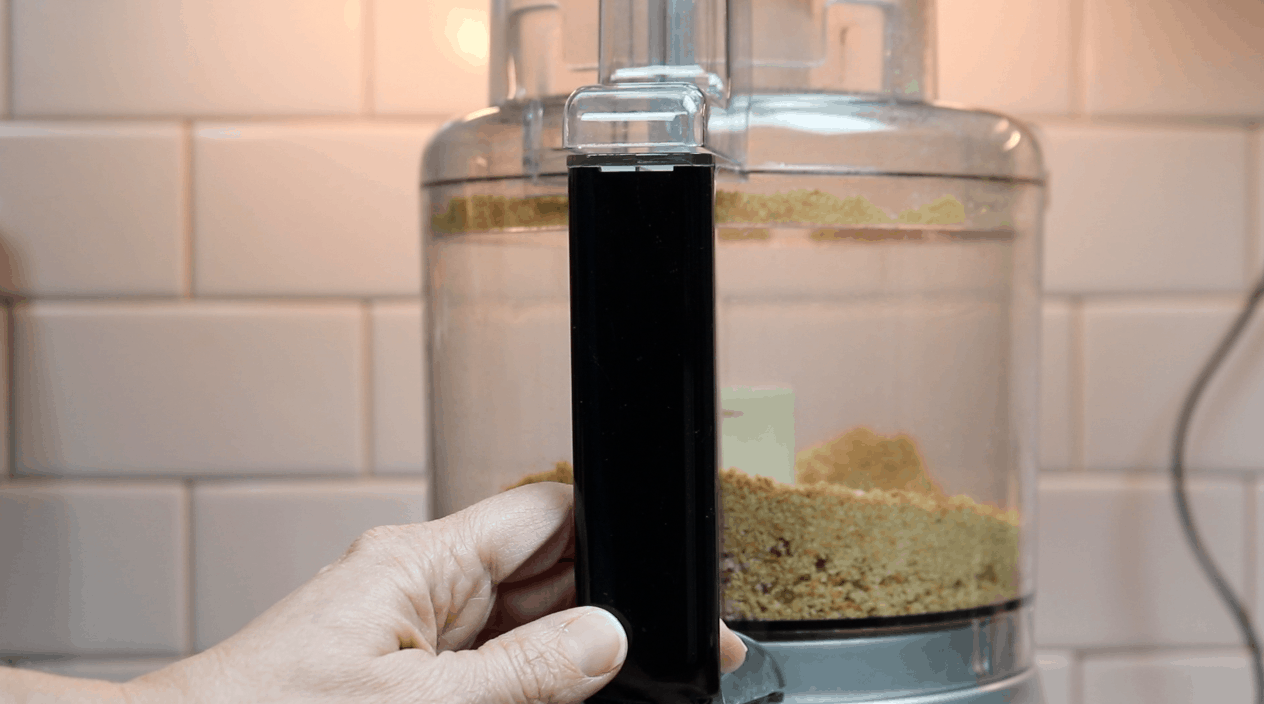 Step 2: Pulse dried out bread in a food processor and pulse until bread is as fine as you desire. That's literally it.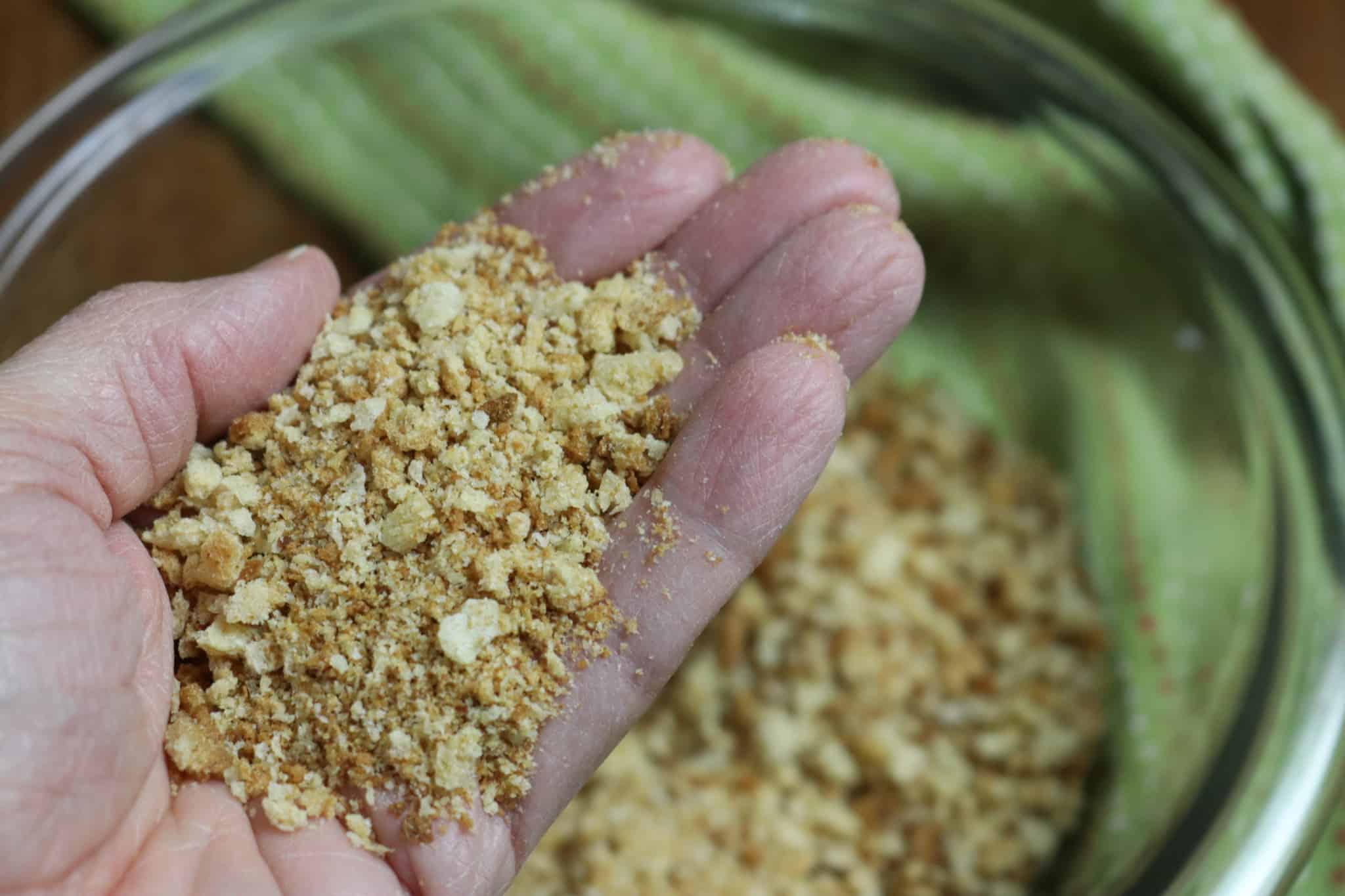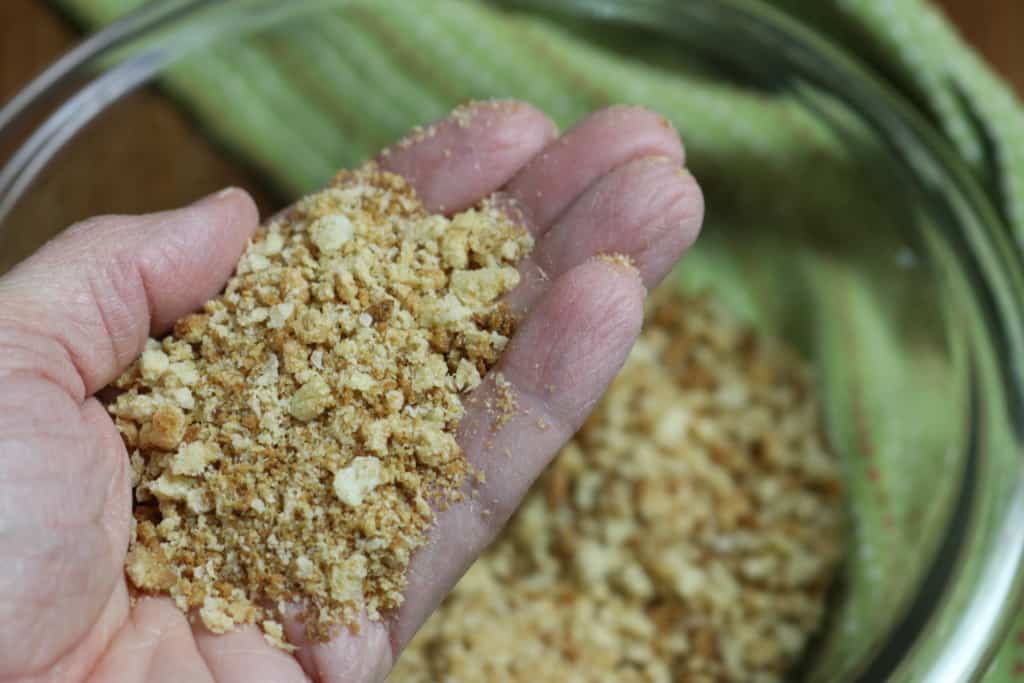 Uses For Homemade Breadcrumbs
Now how can we use these lovely homemade breadcrumbs? Well, in anything that calls for breadcrumbs, of course.
binder for meatloaf or meatballs
breading for proteins like chicken, shrimp, fish or pork chops
breading for vegetables like eggplant, squash, zucchini, green beans, etc.
crunchy topping for casseroles or macaroni and cheese
Seasoning Homemade Breadcrumbs
Can you season them? You sure can! I won't give measurements, because every batch of breadcrumbs will yield a slightly different amount of bread. If I wanted Italian seasoned breadcrumbs, I would add salt, pepper, garlic powder, and a generous amount of whatever Italian spices you have (oregano, basil, parsley, thyme). Give it a good stir and now you have fancy seasoned breadcrumbs. Trust yourself in the kitchen to not need a specific recipe for spices. Go with what looks and tastes good to you.
Tools Needed
There are basically just two kitchen tools needed.
Food processor. If you don't have a food processor, try breaking up the dried bread with your fingers and then crunching them up further with a rolling pin or the bottom of a glass.
Homemade breadcrumbs
Make homemade breadcrumbs from bread scraps
Equipment
baking sheet

food processor
Ingredients
bread heels or any other bread

any kind, any amount
Instructions
Preheat oven to 300 degrees F

Place bread on baking sheet.

Bake in oven for 10-15 minutes until dried and crisp but not browned and toasted.

Transfer dried bread to food processor and pulse for a couple of minutes until bread is broken down into fine breadcrumbs.

Use immediately or store in airtight container for a few days. May be frozen. To achieve crispiness again, place breadcrumbs back in oven for several minutes.