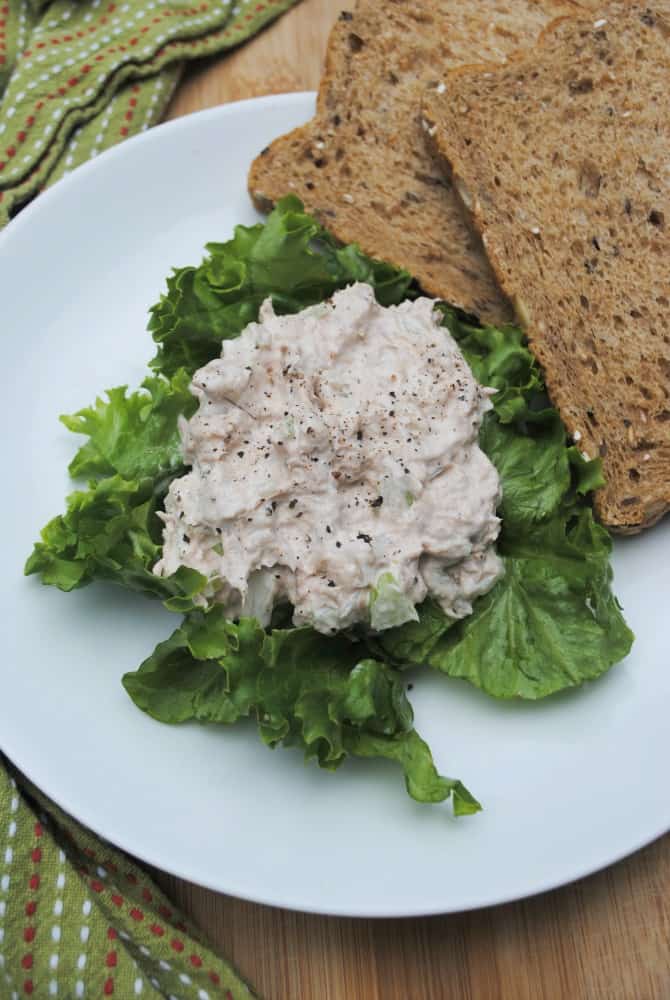 A simple tuna salad is something that everyone should know how to make.  It's loaded in healthy fats and protein, and has stood the test of time as a classic lunch dish.  Even if you didn't grow up liking it as a kid, I would encourage you to give it another shot.  You may surprise yourself. There are many things that I used to turn my nose up towards (looking at you tomatoes) that I now really enjoy.
There are many strong opinions about how to assemble tuna salad.  I'm in the camp that you don't need a lot of fancy schmancy ingredients to make a great tuna salad, and in my opinion simple is better.  Tuna, onions, celery, mayo, and pepper are all you really need.  My hubby often just mixes tuna and mayo together, but I like the crunch and flavor that the vegetables add.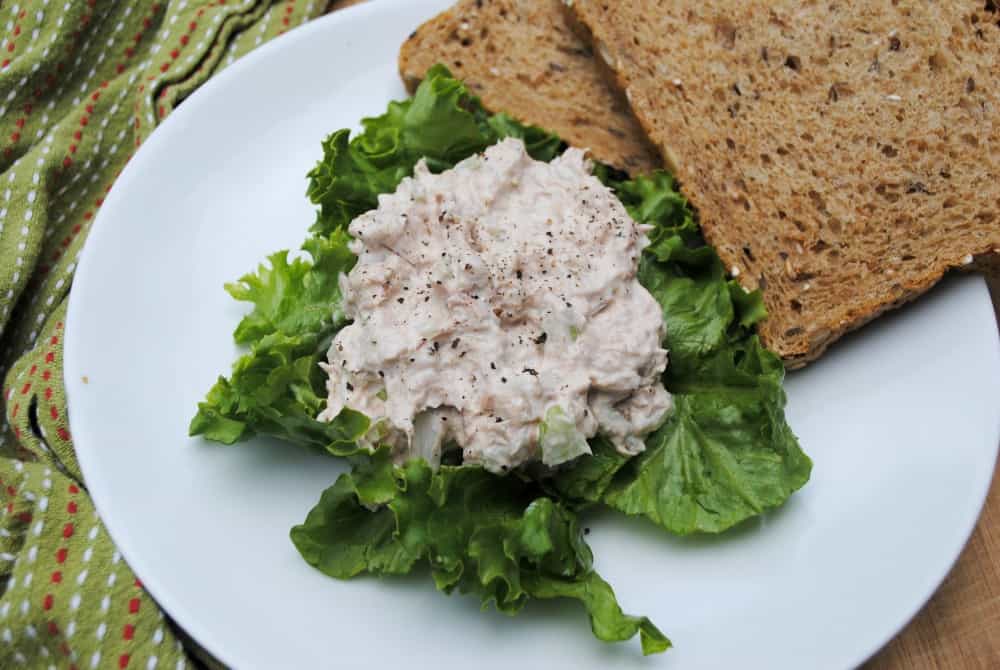 The best part about tuna salad is that it is extremely frugal to make, which makes it a great lunch option for those on a budget.  You can also prep it in advance and enjoy it all week.  I like to eat my tuna salad in a lettuce cup, but my husband likes his as a sandwich on hearty whole wheat bread.  You could also eat it with crackers, or as a dip with sliced cucumbers or carrots.
Tuna salad
A simple tuna salad that will become a classic lunch staple.
Ingredients
2 5

oz.

cans tuna

¼

cup

onion

finely chopped

¼

cup

celery

finely chopped

½

cup

mayonnaise

fresh cracked pepper to taste
Instructions
Drain thoroughly the cans of tuna and place in a bowl.

Add onion, celery, and mayo and gently stir.

Add pepper to taste. You can add a pinch of salt as well if needed.
Notes
If you prefer a brighter flavor, add a squeeze of lemon juice. I think it is delicious as is though.