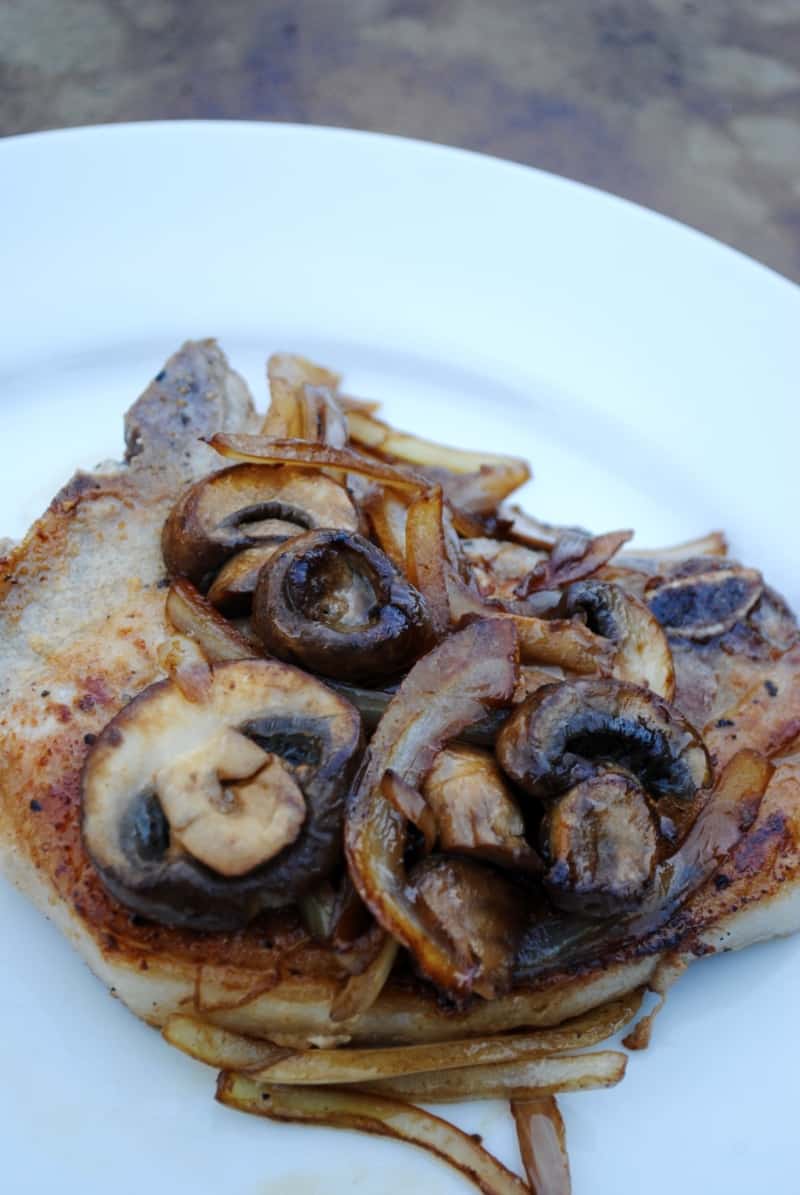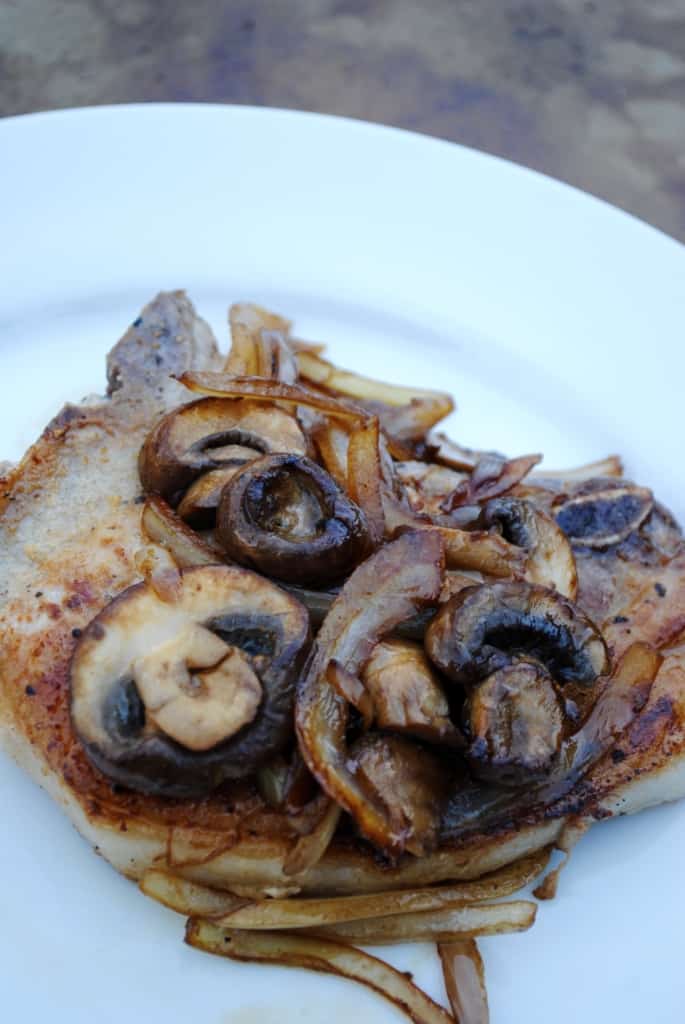 Every year in the fall, we order a half pig and quarter beef.  It is so nice and so economical having a freezer stocked with an abundance of meat.  If you can swing an up front cost, you can't beat the price of bulk meat purchases.
This means plenty of pork chops and steaks, which are usually a luxury.  After a while, I start looking for ways to jazz up our standard skillet pork chop.  I love to top my chops with yummy flavorful additions like olive tapenade, pineapple, or in this case onions and mushrooms.
It's so easy that it almost can't even be called a recipe.  Don't you just love easy?  I know I do!
You could even have your man take these chops out on the grill, and then all you would have to do is sauté the onions and mushrooms.  Serve alongside a big salad or steamed and roasted vegetables and you have a quick, easy, and delicious dinner.
Pork chops smothered with onions and mushrooms
Pork chops smothered in onions and mushrooms. Simple meal big on flavor.
Ingredients
2

T.

expeller-pressed coconut oil or olive oil

3-4

pork Chops

salt

pepper

garlic powder

1

onion sliced in thin strips

10

oz.

mushrooms
Instructions
In a large cast iron skillet, heat coconut oil over medium-high heat.

Pat pork chops dry and season liberally with salt, pepper, and garlic powder.

Place skillet with the hot oil.

Cook for 3-5 minutes until pork is browned and then flip to brown the other side another 3-5 minutes until browned and cooked through and has reached an internal temperature of 145 degrees.

Remove from pan and place on a plate to rest.

Add mushrooms and onions to the pan, and more oil if needed.

After about five minutes, add salt and pepper to taste and cook until they are browned, soft, and caramelized, about five more minutes.

Top pork chops with onions and mushrooms and serve immediately.