One of my absolute favorite things to do is to help people get a well balanced dinner on the table despite cooking abilities, budget issues, and time constraints.  I hear all of the time from parents saying that this job is overwhelming.  For those struggling with overwhelm, I always recommend a one dish meal.  All of these healthy one dish meals take very little cooking ability and only dirty up one cooking dish.
Parents, rejoice!  For all of you out there who hate doing dishes as much as me, these are for you.  Fewer dishes means less time in the kitchen.  Woo hoo!  A few of these are skillet meals and a few are one dish oven meals.  Keep plugging along, mama.  You can do this!
8 healthy one dish meals
Sausage, potatoes, onions, and cabbage
This has been a reader favorite for years. It is so simple and family friendly. You can customize it to use whatever kind of sausage you prefer: smoked sausage, chicken sausage, spicy sausages, etc. Give this one a try.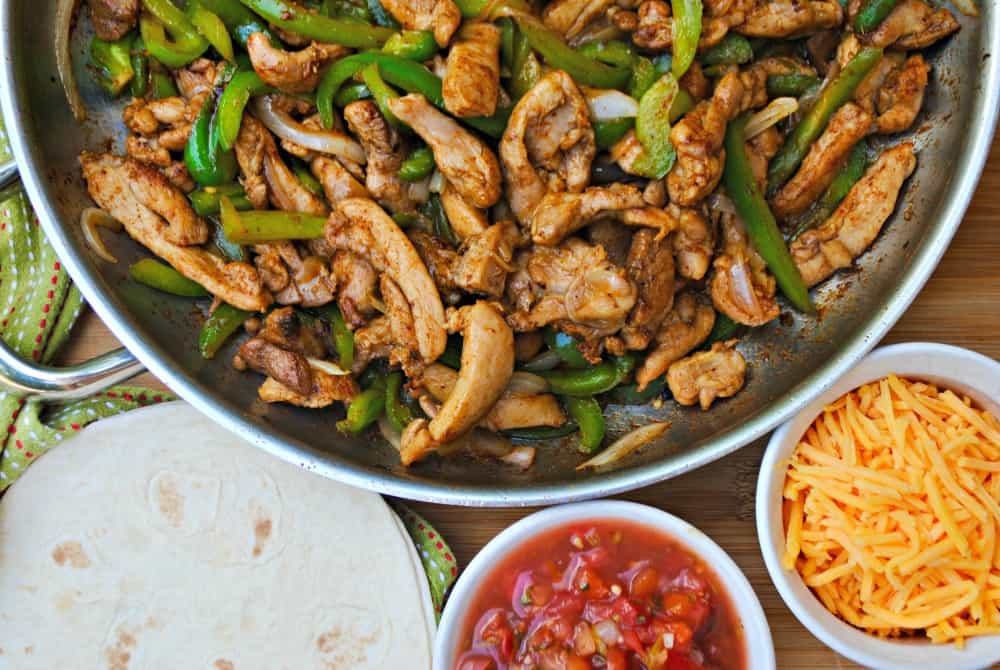 These chicken fajitas come together so fast and are great for all different types of diets. Serve in lettuce wraps or on a salad for low-carb eaters. Serve in tortillas for people with no restrictions. Serve in gluten-free or grain free tortillas for those with allergies.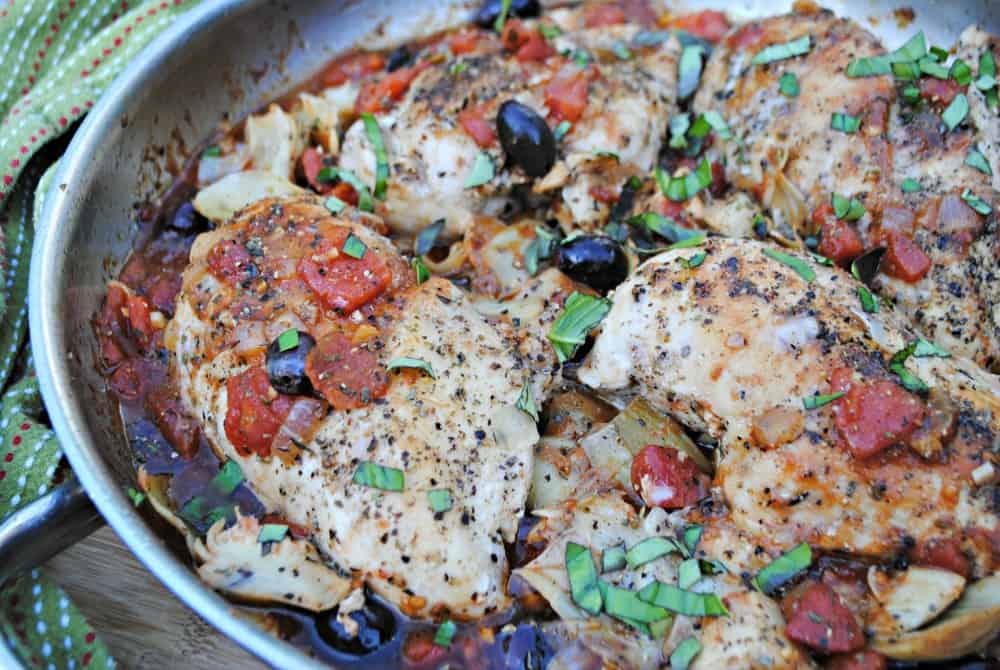 This yummy skillet recipe was one of the first I ever created. It certainly packs a big flavor punch with the salty olives and tangy artichoke hearts. We love this chicken recipe and I know you will too.
Italian ground beef and cabbage skillet
I make this skillet recipe about once a month. It is super cheap and tastes like my mom's favorite cabbage roll recipe that I loved in my childhood. You can't go wrong with this one.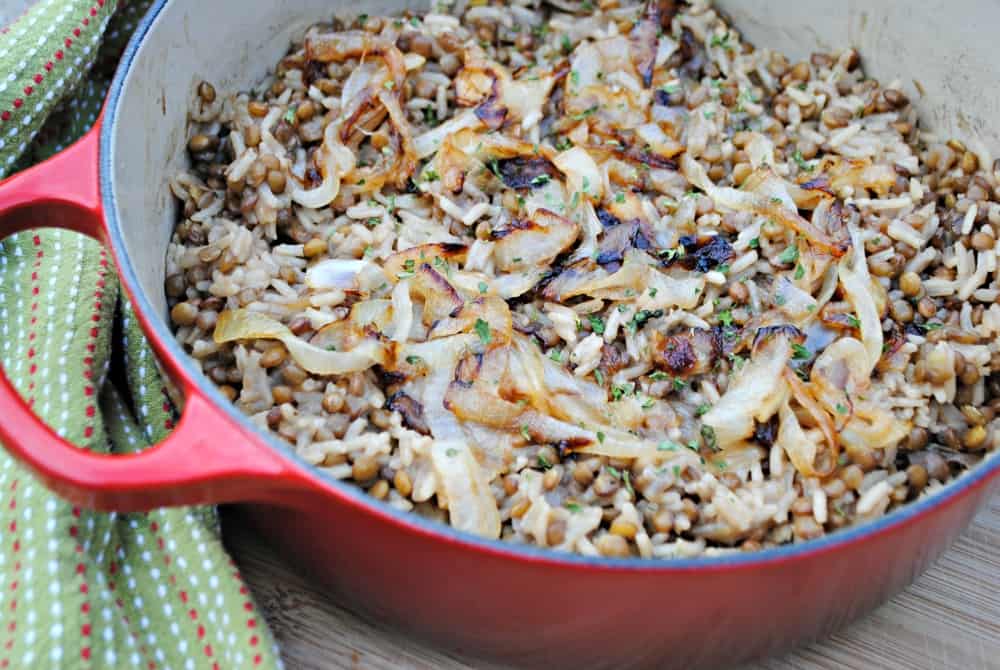 When money is tight or I don't have any meat thawed, this lentil and rice dish is my go-to pantry meal. Using only lentils, rice, onion, and spices, it's super cheap and my family loves it. The onions on top just make it so delicious.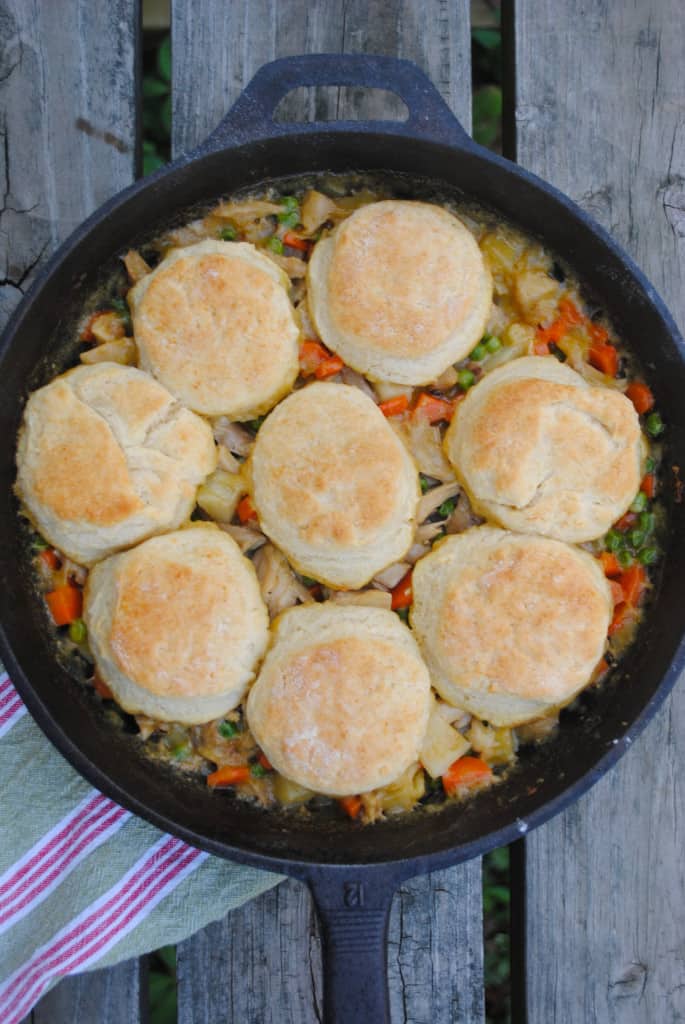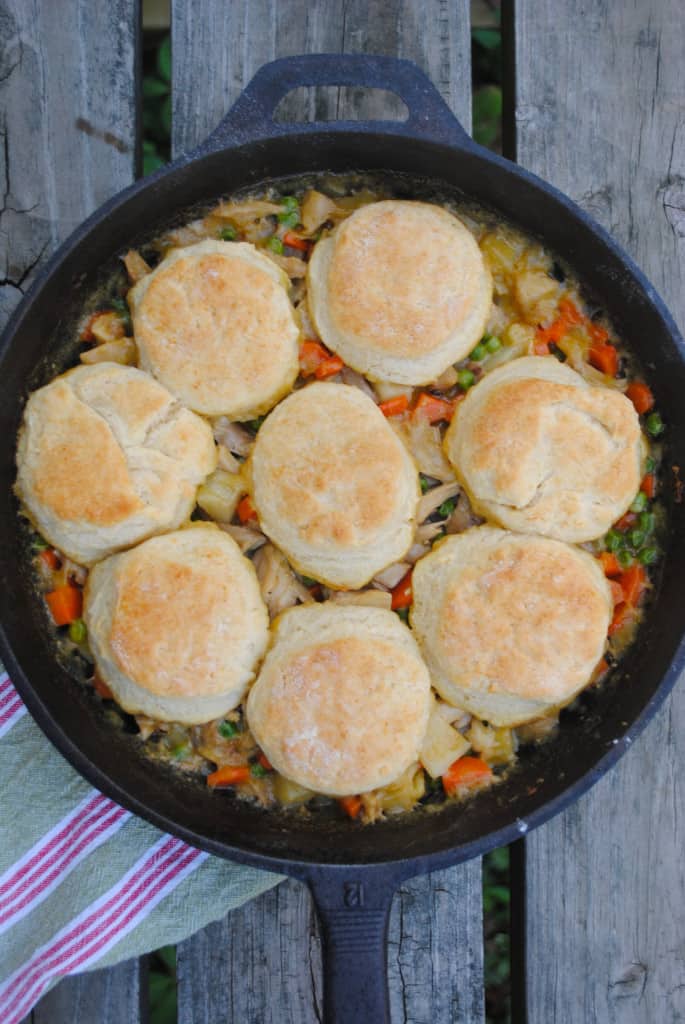 Chicken pot pie with biscuit topping
Everyone gets excited about chicken pot pie night in my house. Make this when you have leftover chicken or buy a pre-cooked rotisserie chicken from your grocery store deli so prep time is very fast. This is absolutely one of my favorite comfort food meals in the cold months.
If you are craving something light and fresh, you can't go wrong with fish en papillote. The fish and the vegetables cook together in these fun little parchment paper bundles. It's very delicious and a beautiful summer recipe.
Herb roasted chicken thighs and vegetables
Who doesn't love a sheet pan meal? This one does not disappoint. The chicken skin gets crispy and delicious and the vegetables become tender and so yummy from roasting in the oven. It's a healthy crowd pleaser.