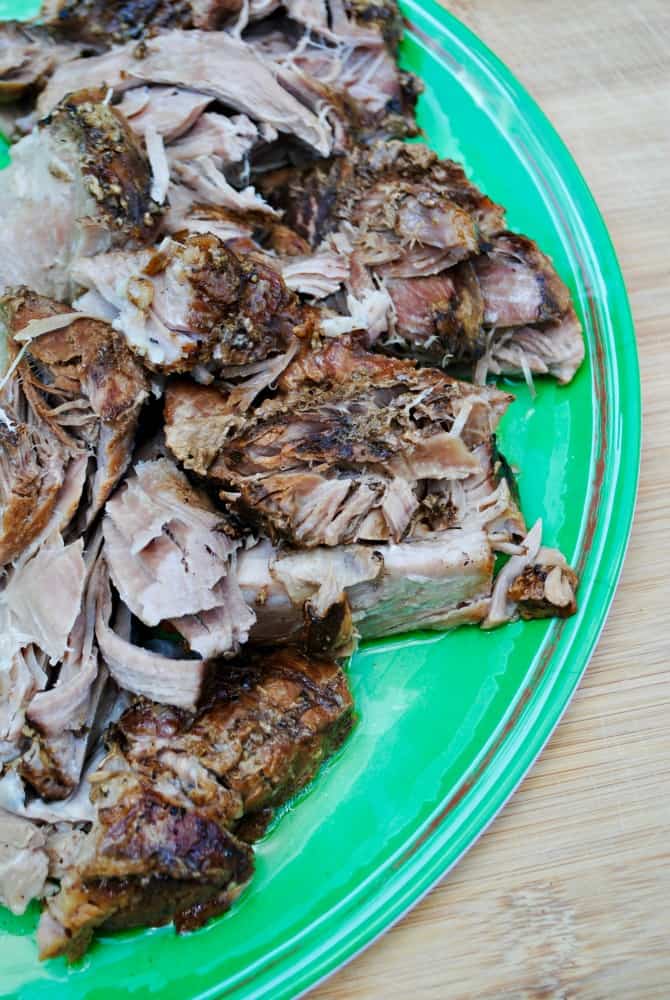 Using the slow cooker to save time and money
One of my money saving and time saving strategies that I use every week is to cook a large portion of something while planning to use leftovers for another meal.  This slow cooker pork roast makes it into the rotation every couple of months, along with whole chicken, beef roast, and beans.
This is a great meal when you are going to be working or busy all day and want to get the thought of dinner over with in the morning.  I made this last week, which was recital week at our house.  I'm sure many of you can relate to the chaos that is recitals/end of the school year events.  Recital week is crazy town because the dancers have to be dressed with hair and makeup ready to go backstage by 5:30.  It lasts until after 9pm and no messy food is allowed in the dressing rooms, which means dinner has to be ready early!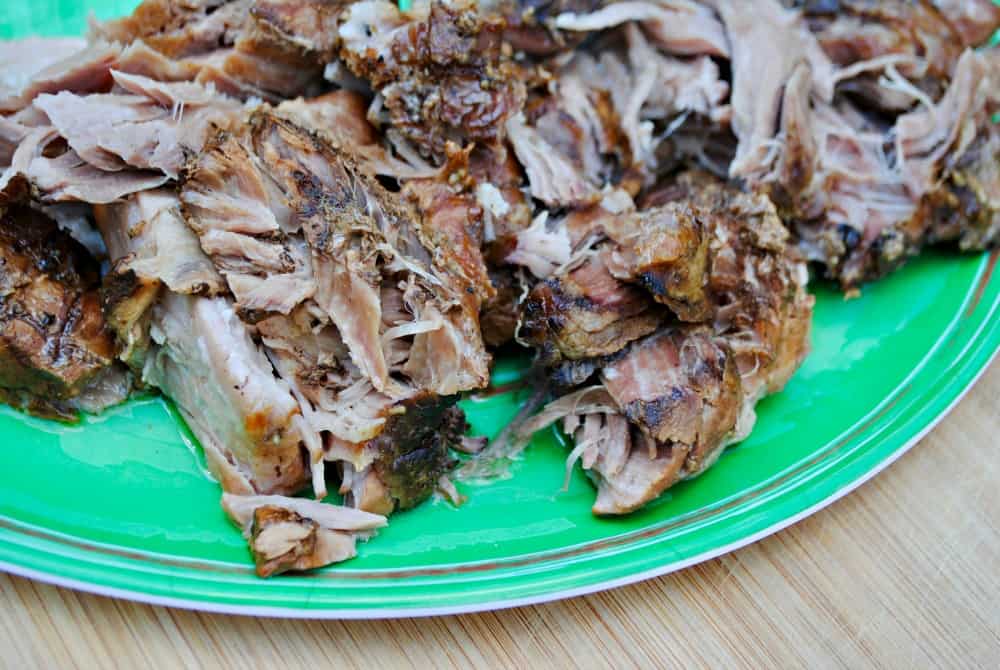 These kinds of weeks are when I'm happy to have a strategy like this in my back pocket.  Slow cooker pork roast is very simple to prepare and requires basic ingredients.  Leftovers can be used for bbq pulled pork sandwiches, tacos, soup, on a salad, or on a baked potato, which makes for another fast and easy night of dinner.
If your slow cooker is large enough, feel free to add veggies to this and make it a complete meal. Mine is small so not many fit and my family prefers roasted vegetables in the oven anyway. A salad or even raw fruit and vegetables would also suffice if you are really crunched for time. Do whatever works for your family though. You know them best.
What to serve with pork roast
I love to serve simple side dishes with pork roast.
roasted carrots and green beans
honey roasted beets and carrots
Slow cooker pork roast
Ingredients
3-4

lb

pork roast

3

cloves

garlic minced or pressed

1

onion

sliced or cut into chunks

1

tsp

salt

¼

tsp

pepper

or more to taste

¼

cup

balsamic vinegar
Instructions
Place pork roast in slow cooker.

Sprinkle liberally with salt and pepper.

Add garlic on top along with the onions.

Pour balsamic vinegar on top.

Cook on low for 7-8 hours.
Notes
You can strain the liquid when finished cooking and boil it on the stove top until it is reduced by half and slightly thickened to make a sauce to pour on top. Feel free to add more salt and herbs of choice if desired.