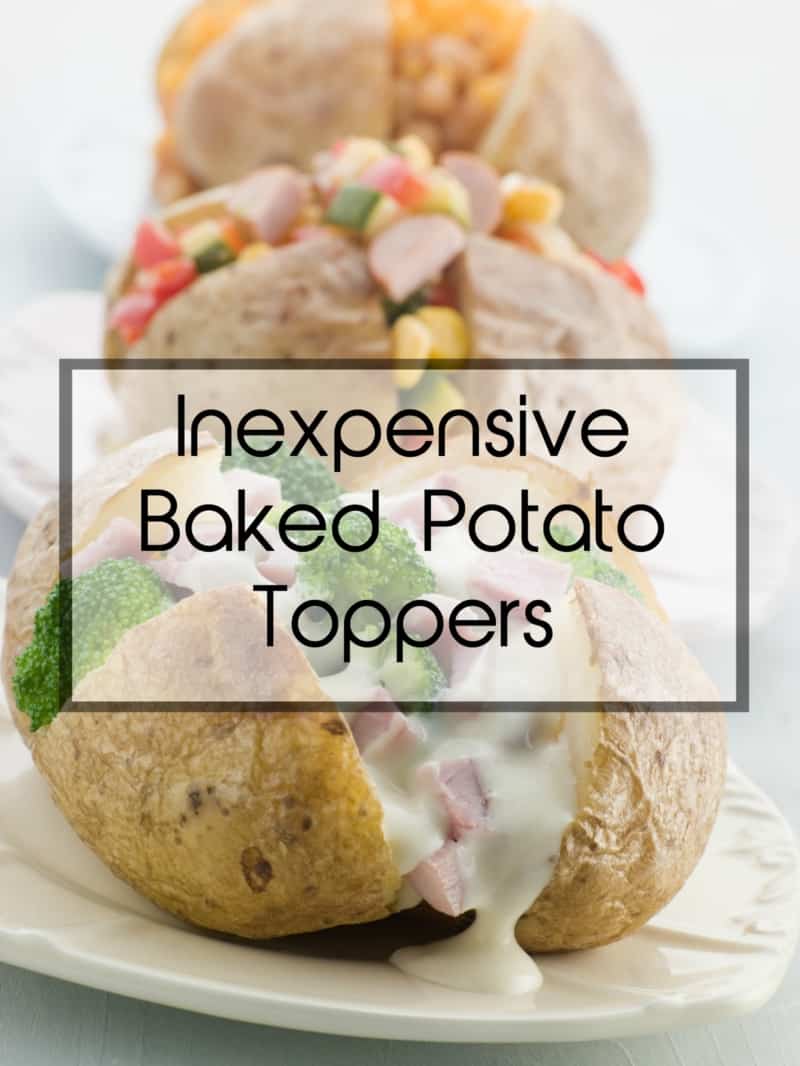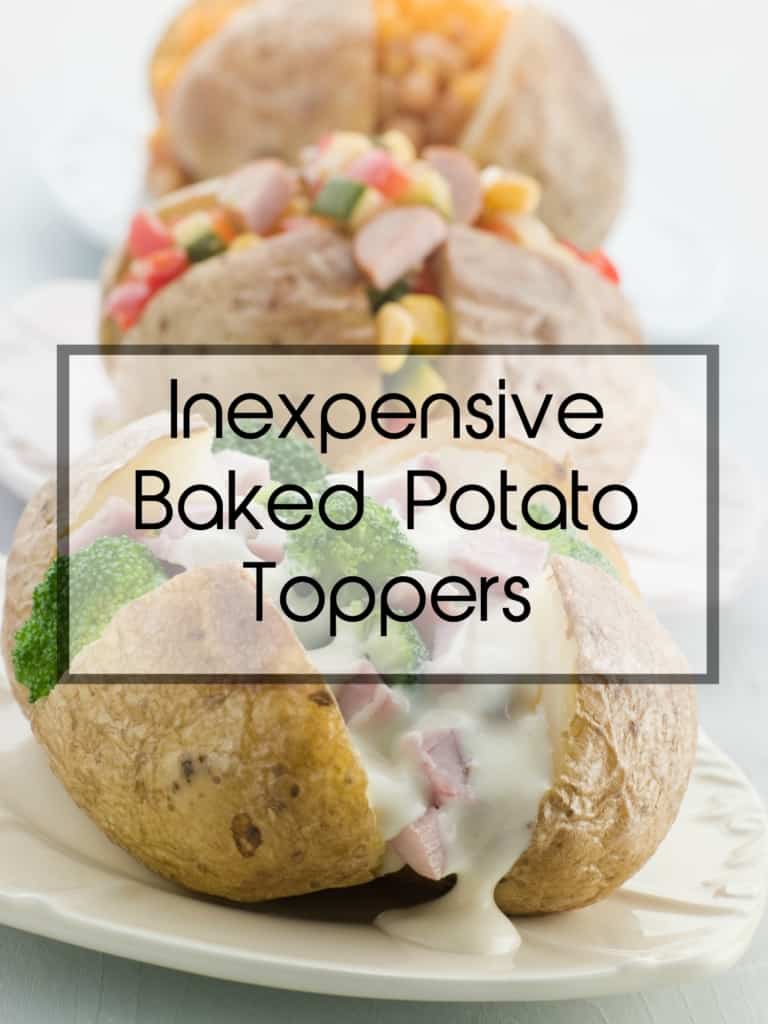 There are few things cheaper than the humble potato.  In fact, a huge bag can be purchased for $5 or less, which is a great bargain when you are feeding a family on a budget.  I often use potatoes as an inexpensive and versatile side dish in the form of mashed, roasted, or hash brown potatoes.  Today I'm about to break us out of our potato rut and move the humble potato to center stage as the main dish.
Potatoes stuffed or topped with a variety of toppings can make an excellent and inexpensive dinner when the budget is tight.  The key is to top them and bulk them up with flavorful and interesting toppings.
Here are some of my favorite inexpensive baked potato toppings.  Some are meant for using up leftover dishes and some are inexpensive because they use pantry ingredients.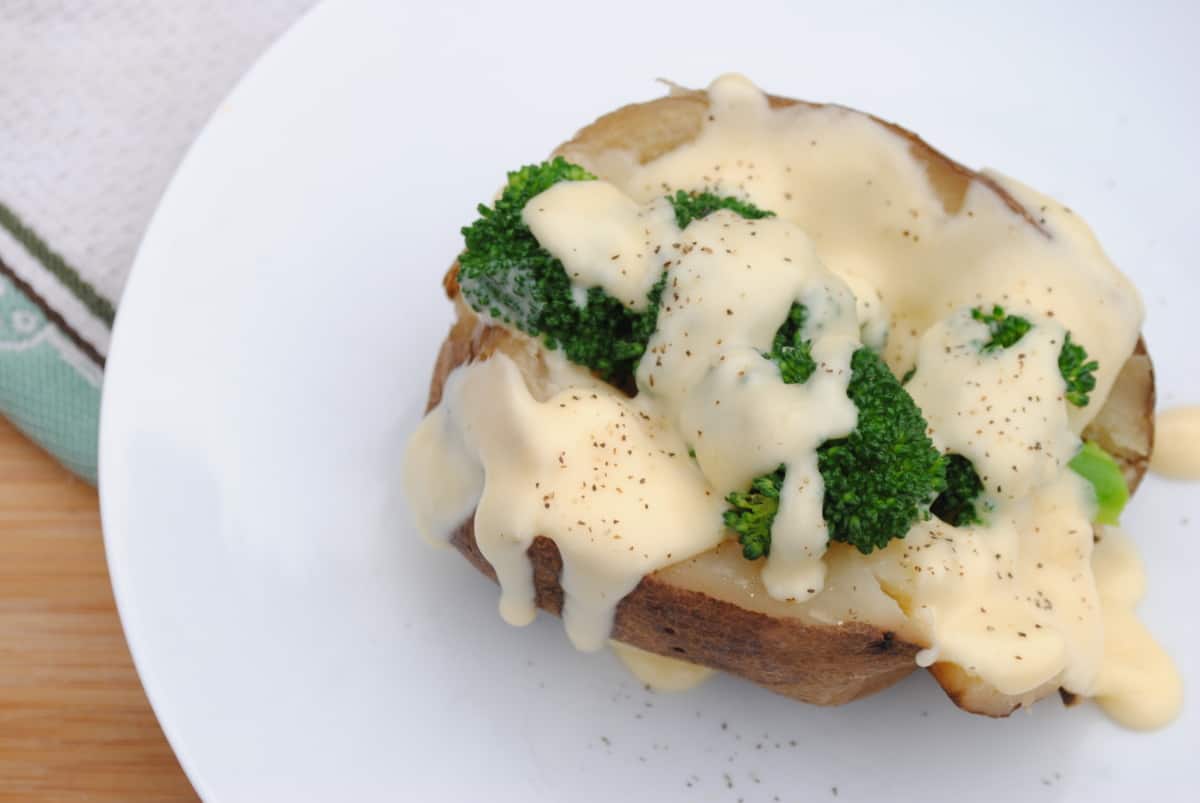 Inexpensive Baked Potato Toppers
Broccoli cheddar baked potato:
Steam or roast broccoli and top it with homemade cheese sauce.  Add ham if desired.
Taco baked potato:  
This is great for when you have leftover taco meat, but not enough for a full blown second taco dinner.
Mediterranean baked potato:
tomato, olives, feta, chickpeas, tzatziki sauce
Chili baked potato:
Top with leftover chili and add cheese or sour cream if desired.
A great way to use leftover shredded chicken.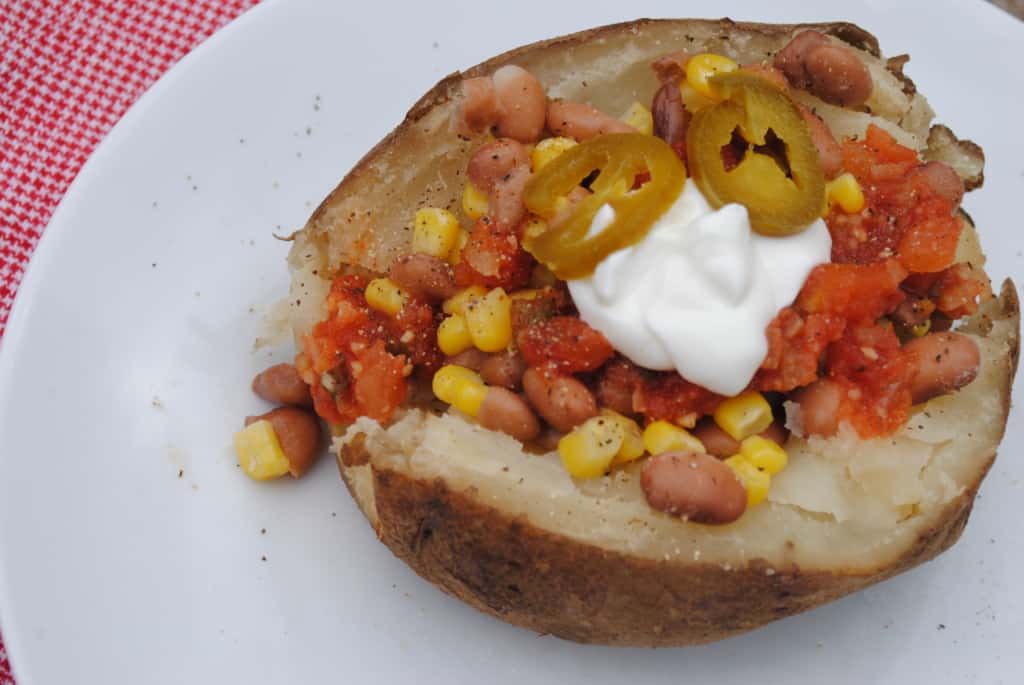 Southwestern:
canned or pre-cooked beans (black or pinto), corn, salsa, peppers, cheese, sour cream, avocado
Bbq chicken/pork/beef:
leftover slow cooker meat mixed with barbecue sauce
Feel free to omit the sausage if you are vegetarian.