Practical tips for feeding growing children and teens on a budget. Keep those hollow legs full while providing good nutrition and not breaking the bank.
Do you feel like your growing children and teens are eating you out of house and home? I do. Where do they put the food? It's truly amazing.
While we used to be able to get by with lots of leftovers for lunches and cute little portions for our kiddos, they are now to the age where they eat just as much or more than their parents. We rarely ever have leftovers from dinner. My husband and I both have hefty appetites and it looks like our kids have inherited the same.
Considering the food budget
Thankfully, after fifteen years of youth ministry and feeding a house full of hungry teens week after week, I was prepared for this stage so it's not quite so shocking, but it can still be hard on the grocery budget.
First of all, know that your grocery budget will have to increase as your children grow. There's really no way around it. Your grocery budget when you had breastfeeding babies and toddlers just isn't going to cut it with the appetites of older children and teens. Setting a realistic food budget is half of the battle. It doesn't have to be out of control though even with growing appetites. Let's explore some strategies.
Tips for Feeding Growing Children and Teens on a Budget
Try some of these tips to keep the budget in check while feeding growing children and teens.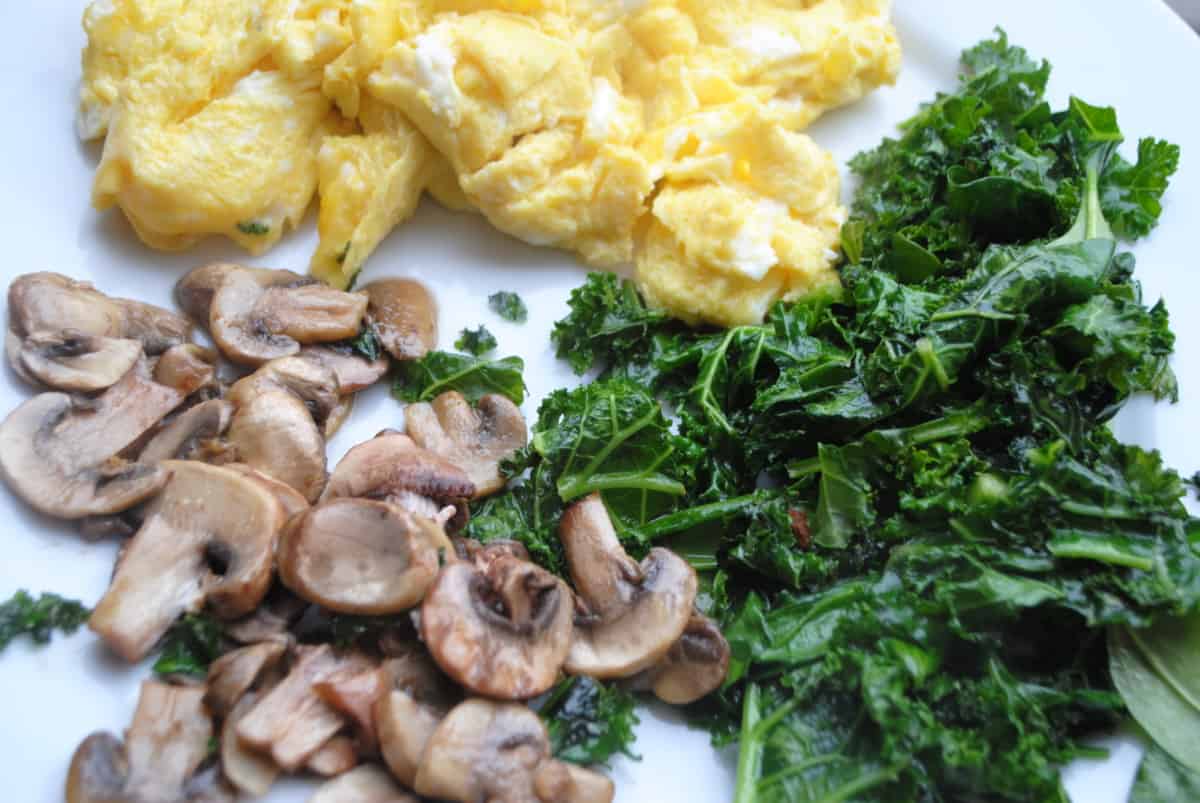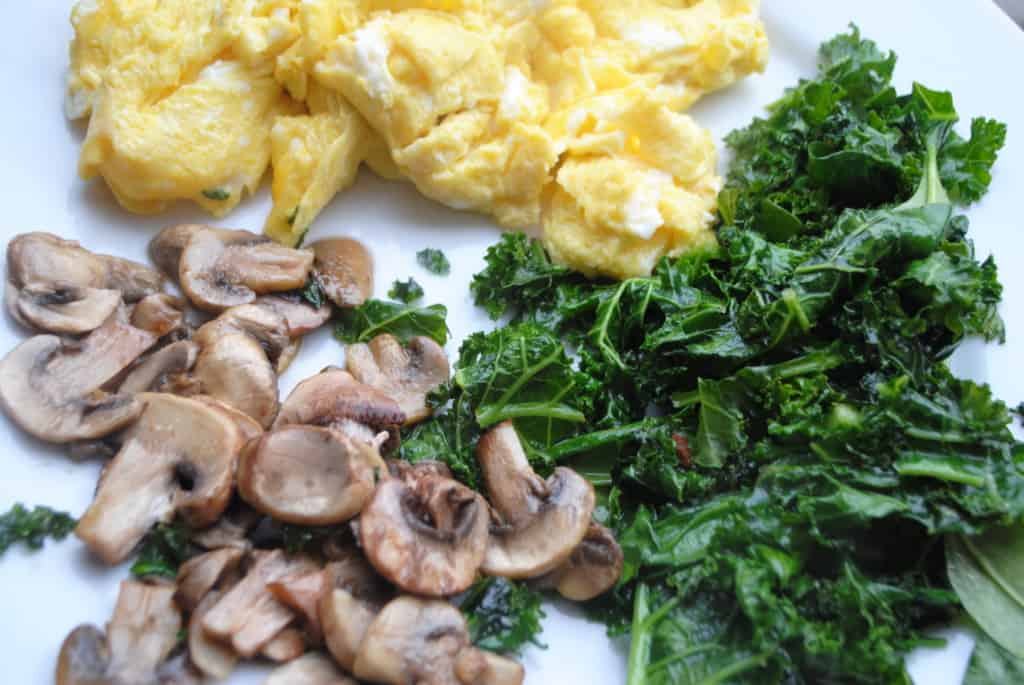 Start with a filling low-sugar, high-protein breakfast
Kids and teenagers need plenty of protein to start their day. I find that a hearty protein rich breakfast helps them to stay full until lunch time without snacking and keeps the mood and energy steady. Instead of a sugary blood sugar bombing pop tart, try something with plenty of protein.
We love eggs for breakfast as a cheap protein source. I used to be able to get by with serving just a single egg and a piece of toast along with maybe a piece of fruit, but now they need a lot more. The good thing is that breakfast food is typically very inexpensive, so this is a great time to load them up on the food.
My kids now eat two eggs each and always pair it with a couple more things: breakfast meat, oatmeal sprinkled with chia, flax, honey, and berries, cereal, or oatmeal muffins. In the summer, they eat a lot of protein smoothies. We have a large breakfast every single morning, but it never takes longer to make than fifteen minutes to make. The good part about children getting older is that they can make a lot of their own food. Teach them to make eggs, egg sandwiches, oatmeal and smoothies and they will be well on their way to eating well even on a budget. On the weekends, we cook larger breakfasts with eggs, bacon or sausage, sautéed veggies, potatoes, and pancakes or waffles. Leftover pancakes and waffles can be reheated for weekday breakfasts alongside our protein sources.
Maximize your meals
One thing we sometimes overlook is how we can maximize what we are already doing. Create your main meals to be filling and nutrient dense. Load up their main meals as much as possible. With each meal make sure it contains good sources of protein, fiber, and fat for balance. Try to think of ways at each meal to include each of these to keep them full for longer while also providing the nutrition they need. Browse my recipe index for ideas.
Soups
Soup is a great way to fill a belly with lots of nutrition on a budget while keeping a kid full. It is a great way to use odds and ends left in the fridge and pantry at the end of the week. Pack your soup with lots of fiber and protein to provide ample nutrition and satiety. If they need a little more food alongside the soup, consider adding quick sandwiches or wraps, grilled cheese, quesadillas, or fruit to make it more filling. See my soup recipe collection for ideas.

Bulk it up with grains, beans, and starches
While lower carb diets are popular for adults, carbohydrates are a growing child and teen's best friend. I don't mean the kind of carbs like packaged snack cakes and junk food, but instead things like grains, beans, and potatoes. They are extremely filling and add bulk while still providing good nutrition and energy for a growing kid. Plus they are super cheap, which is great for the budget! If you are having tacos, consider serving beans and rice alongside to bulk up the meal. If you are serving something naturally lower carbohydrate like my Italian ground beef and cabbage skillet, consider serving the children and teenagers a potato on the side as well even if you aren't eating one. Cooking a couple of extra carbohydrates in bulk for the week helps cut down on the extra work involved. Think beans, cornbread, rice, quinoa, pasta, tortillas, bread, and baked potatoes.
Have "extras" on the table
Consider having extras on the dinner table to fill in the gaps and make dinner a little more filling. Try setting out some extra "no-cook" side dishes: bread and butter, applesauce, cut up fruit, sliced tomatoes or cucumbers, cottage cheese, slices of avocado, etc. They are still healthy foods, are extra sources of calories and don't require any additional cooking for you. It is simply another way to bulk up a meal.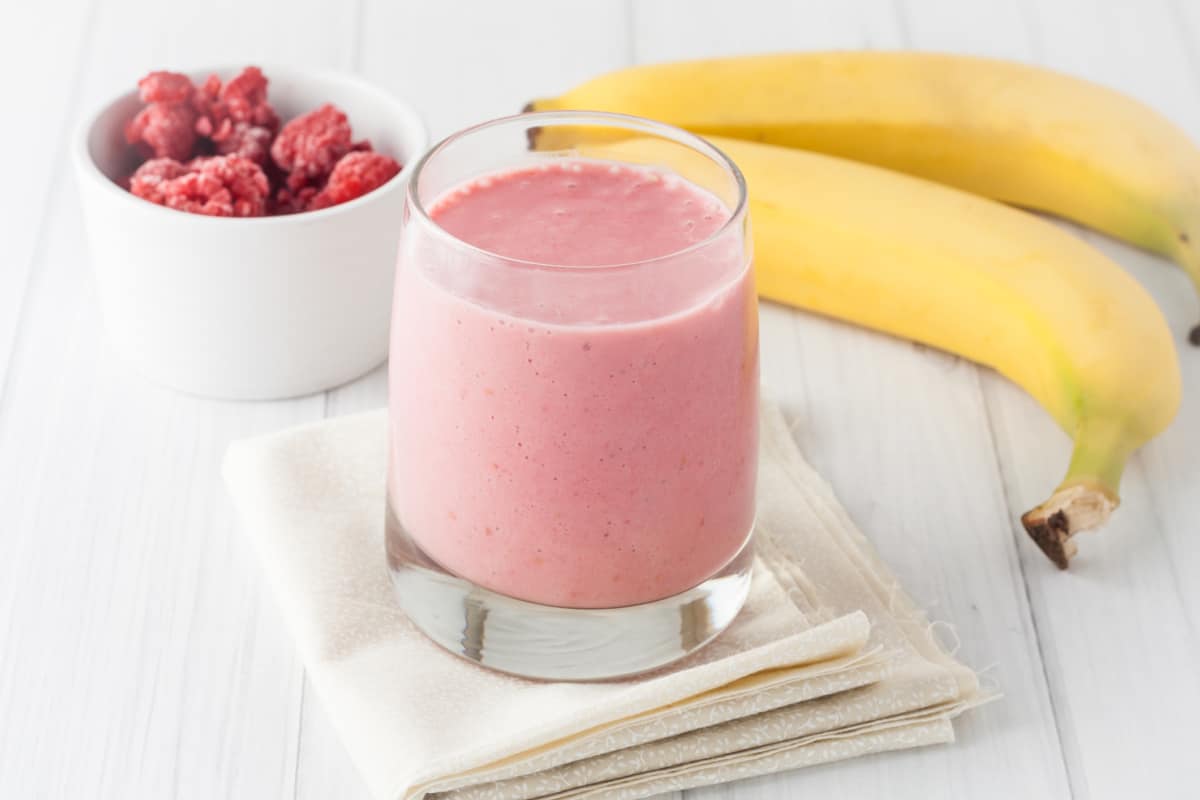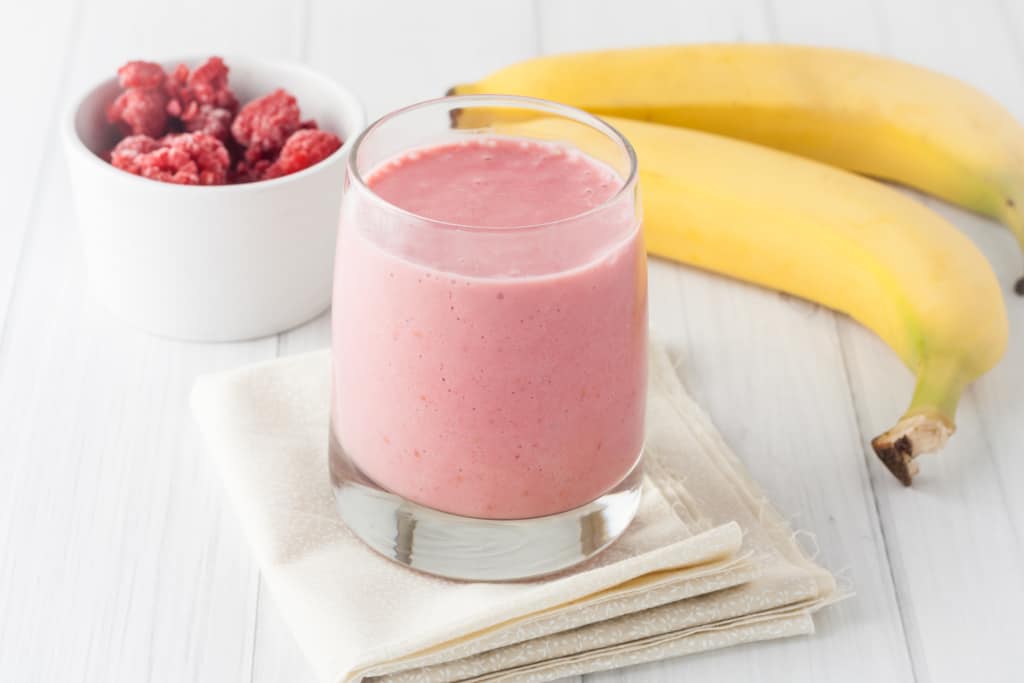 Get down with the smoothies
Smoothies are an excellent way to keep a child or teen full and also pack in a lot of nutrition. Here are smoothie staples that I always keep in my kitchen:
big bags of frozen fruit
bananas
seeds like chia, flax, hemp, and pumpkin
frozen vegetables: spinach, riced cauliflower, okra
protein sources: protein powder, nut or seed butter, cottage cheese, or Greek yogurt

Healthy snacks on hand
I have written before about how we handle snacks in our home. We limit large amounts of snacking, but as children get older and turn into teenagers, it seems like they never get full. Instead of them resorting to less desirable options, stock your kitchen with healthy snacks. Here are a few of our favorites:
nut/seed butter and apples
smoothies
cut up veggies and fruit with dips
applesauce
popcorn
cottage cheese
yogurt
jerky/salami/turkey/ham
hard boiled eggs
homemade trail mix
salsa
tortilla chips with beans, melted cheese, and hot sauce
READ: Cheap Healthy Snack Ideas
One strategy that we sometimes use with the snacks to keep them from being eaten in the first day is to ration and hide. Maybe we purchase a bulk option of a package snack they really like (jerky, a clean cookie or bar, or some type of chip). We may only put a portion of them in our designated snack area and put the others away somewhere, otherwise they will blow through the entire stash in no time.
Keep them hydrated
While yes it's true that growing children seem to be constant eating machines, we also have to make sure they are staying hydrated. A child can feel hungry when in fact they are actually thirsty. Make sure they are getting plenty of water throughout the day. Without micromanaging your teen or older child, encourage them to fill up their water bottle a few times a day so they can shoot for a certain goal of fluid intake.
Sales and cheap items
I have said this over and over until I'm blue in the face on this little corner of the internet, but I can't stress it enough. Shop the sales and heavily rely on naturally cheap foods. These two strategies will automatically save you money every single time. Don't pay full price for your more expensive items like meat. Look for markdowns, shop the sales each week when meal planning, browse the ads to see which store has the best prices, and use cash-back apps on your grocery trips. Use your freezer when you find a great sale at a stock up price and cook some convenience foods. Choose fruit that is on sale or stick to apples, oranges, and bananas which are almost always inexpensive. Don't be afraid to buy extras of cheap items that your teens love. Extra sale-priced avocados, extra bananas, or an extra carton of eggs will likely only add a few dollars to your grocery budget, but will go a long way to feeding that hollow leg.
READ: Best cheap healthy foods
What would you add? I would love to hear from you in the comments. What strategies do you use for feeding growing children and teens on a budget?