Cheap breakfast ideas to get your morning started on the right track. You don't have to choose between cheap and healthy for breakfast. You can have both! Included are easy breakfast ideas that the entire family will love.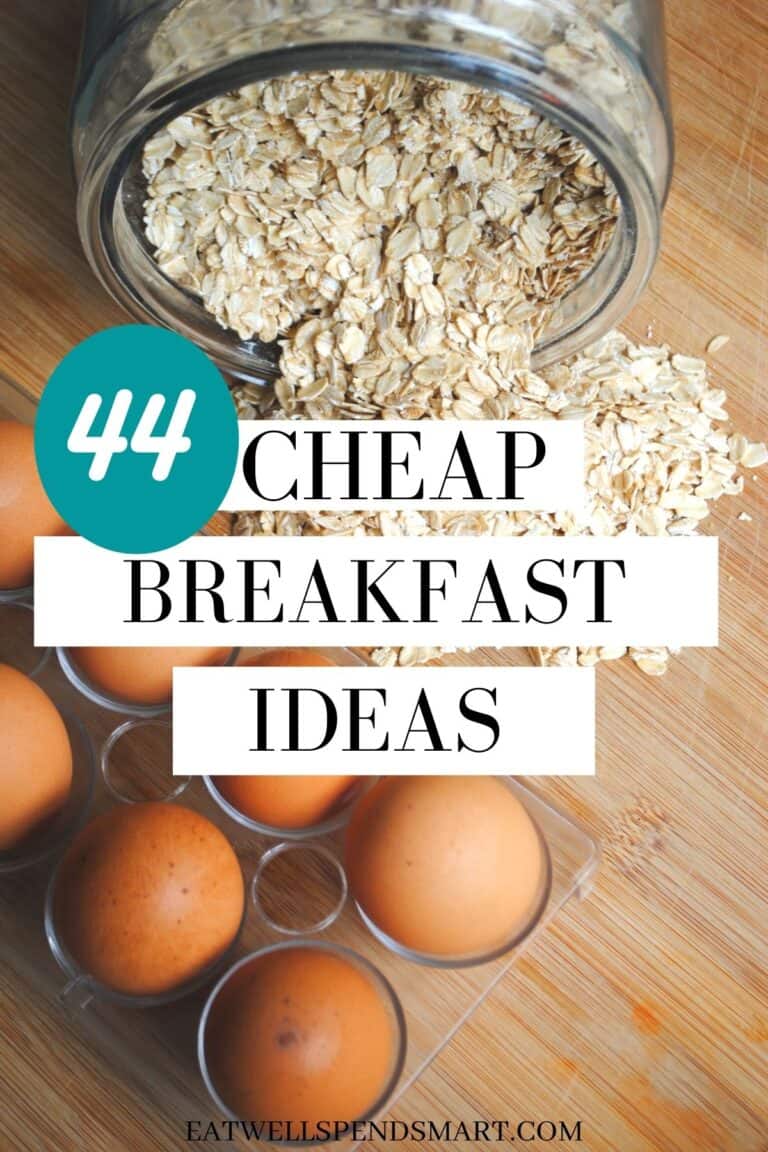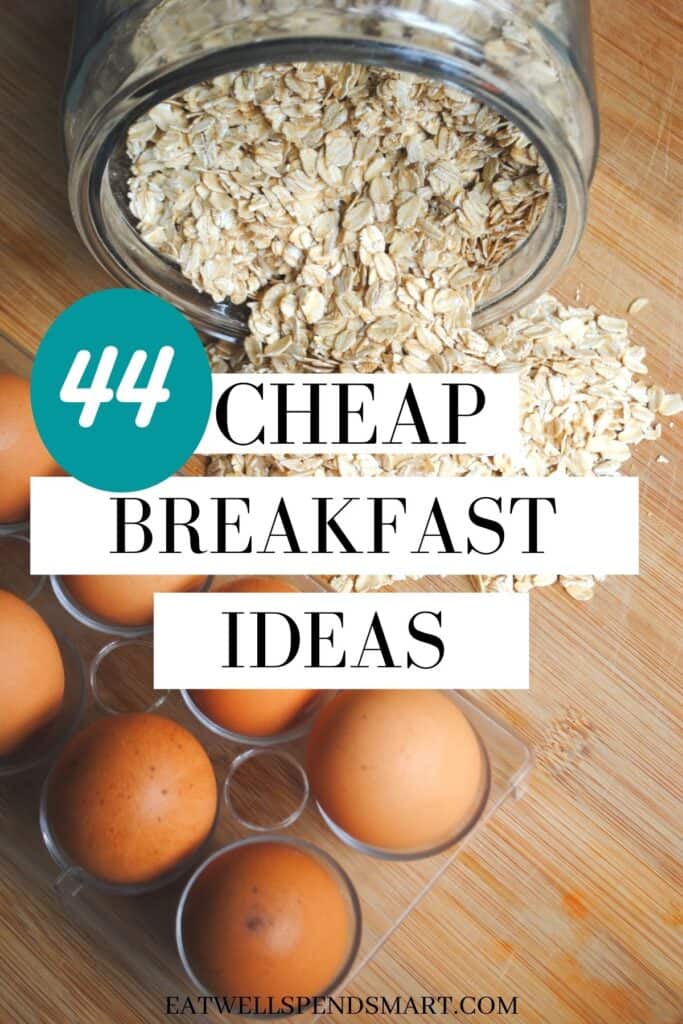 Is there such thing as a cheap healthy breakfast?
I believe breakfast can be both cheap and healthy! Often when you think of cheap breakfasts you think of junk food. It doesn't have to be that way though. There are just so many other better options than typical sugary cereals and boxed foods. Not only are these breakfast foods filled with an abundance of sugar and other undesirable processed ingredients, they just don't cut it when it comes to providing great nutrition and fuel for my family. Breakfast is an important meal of the day and gets us started on the right foot first thing in the morning. A good breakfast has a balanced mix of protein, healthy fats and carbohydrates. 
Junky breakfasts never bode well in my house. My kids get cranky easily. They quickly hit a tired slump.  They don't seem to think as fast. They just aren't themselves. A healthy breakfast should be good brain food to start your day off on the right track. I wanted to make a list of healthy and budget-friendly breakfast ideas to keep us thinking about how we can feed our families well and not rely on the processed stand by options found in the boxes. The best part about this list is that these healthy breakfast recipes don't cost a lot of money either and can even be used for quick dinners. Breakfast food is typically frugal by nature anyway, which is awesome on the pocket book. Let's get out of our breakfast rut once and for all!
Breakfast Meal Prep Ideas
Most of these are quick breakfast ideas suitable for everyday weekday breakfasts, while others take a bit more time and should be made on the weekends as meal prep. A great way to eat a substantial frugal breakfast all week long is to meal prep many of these in advance and reheat throughout the week.
Pancakes, egg casserole, crepes, yogurt, oatmeal, banana bread, muffins, and breakfast burritos can all be made ahead and reheated on busy mornings.  It's one last thing a busy family has to think about! You could batch cook a ton once a month and stock the freezer for breakfast or you could once a week make one or two make ahead breakfast items and rotate them with quick serve breakfasts like yogurt and fruit or eggs and toast. You may have to experiment to see which method works best for you.
Cheap Healthy Breakfast Ideas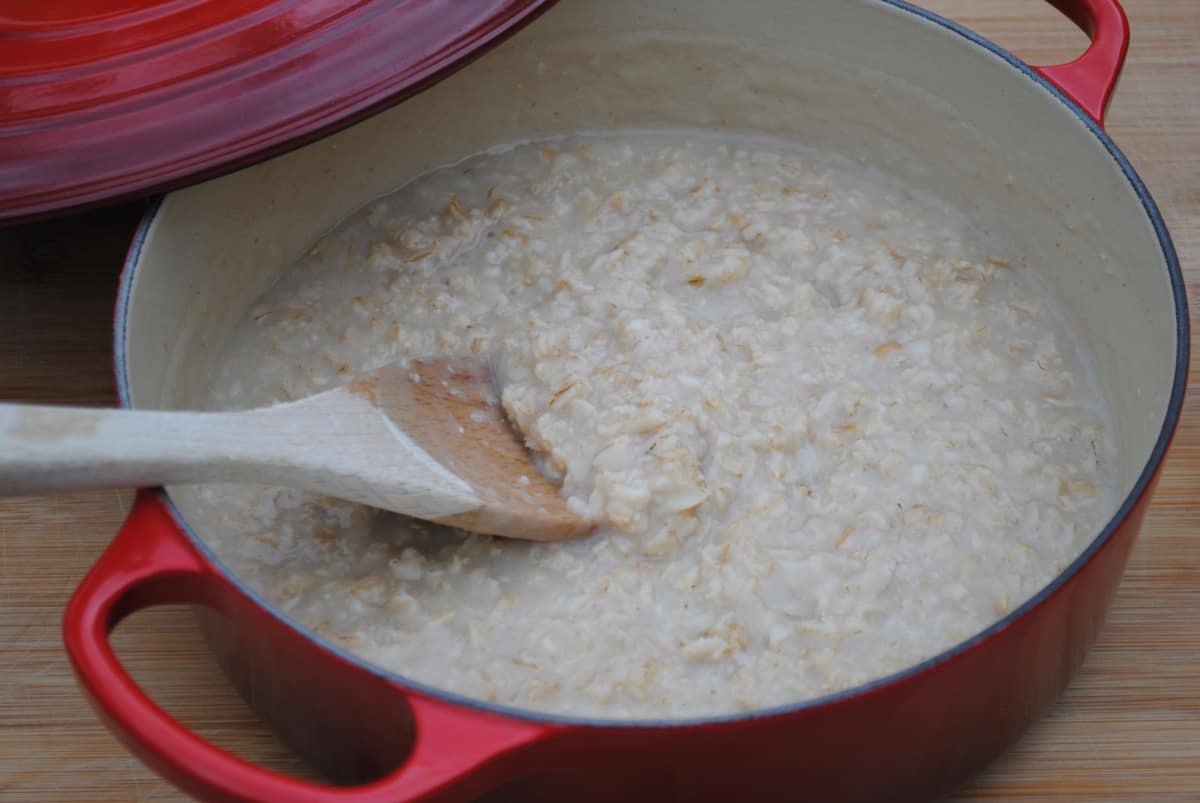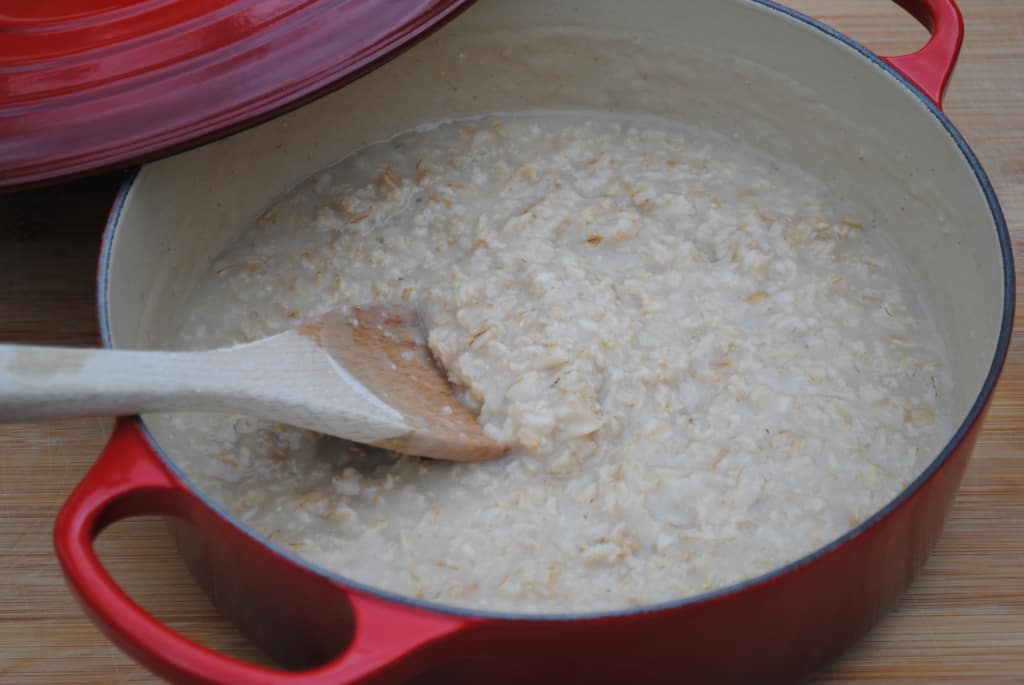 Oatmeal breakfasts
Oatmeal is a very inexpensive grain that actually contains a fair amount of protein along with healthy carbohydrates. It can be used in a variety of ways from a basic bowl of oatmeal to more interesting ways like pancakes and muffins. 
Topping ideas: frozen berries, bananas, apples, cinnamon, chia seeds, flax seeds, peanut butter or nut/seed butter, nuts, honey or maple syrup
4. Easy granola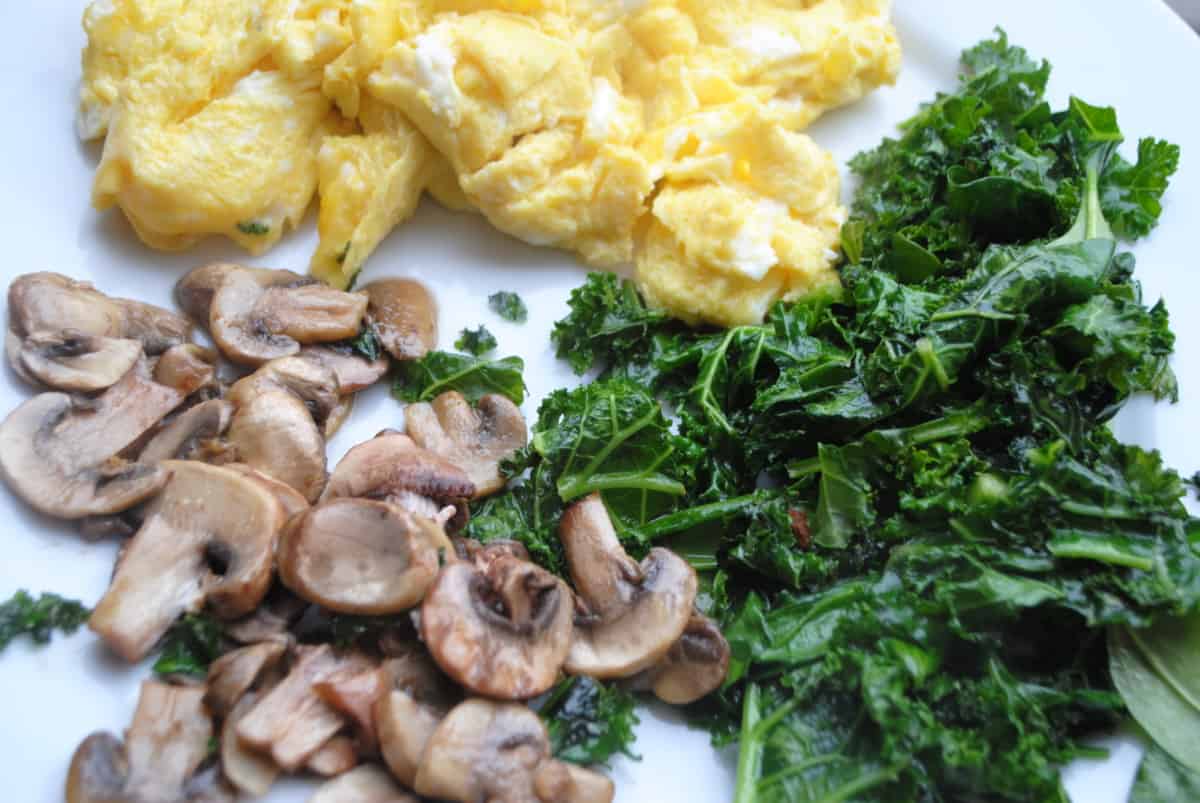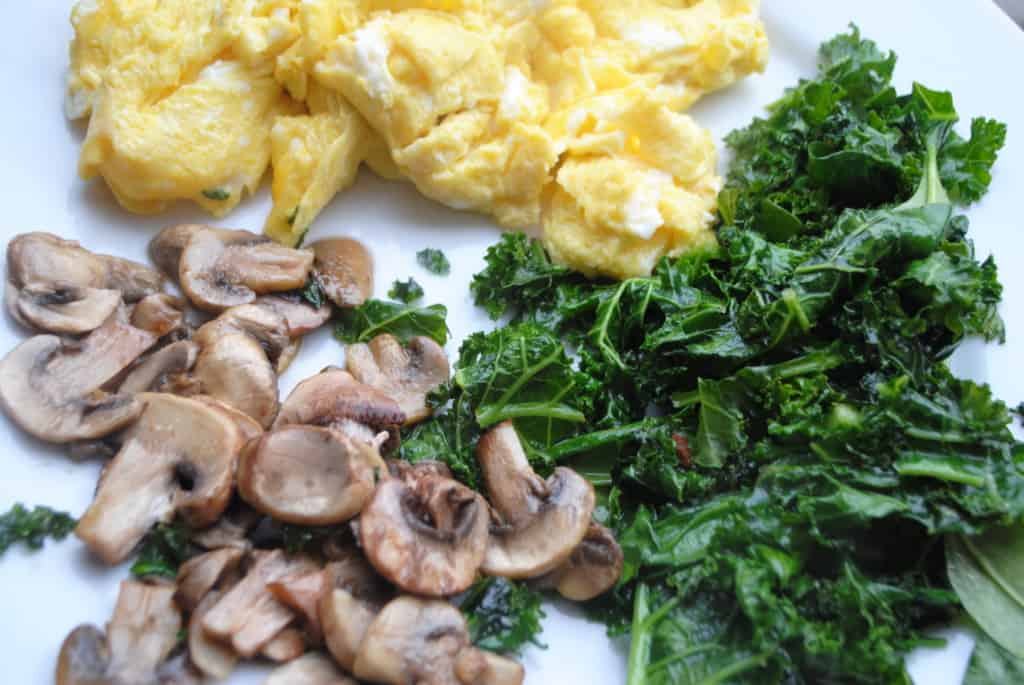 Egg breakfasts
You just can't beat an egg for breakfast when it comes to being filling and protein-rich, as well as super tasty. We have some sort of eggs several times a week in our home.
8. Scrambled, fried, poached, or soft boiled eggs
9. Breakfast casserole:  can be made with less sausage if budget is tight
10. Eggs with sautéed vegetables or leftover vegetables from previous dinner
11. Egg sandwich:  one fried egg sandwiched between two pieces of bread or English muffin
12. Eggs with salsa
13. Eggs with sliced avocado: Look for avocados at Aldi for a great price.
14. Hard boiled eggs: a great on-the go option and perfect for batch-cooking
15. Breakfast burritos:  Wrap scrambled eggs and shredded cheese in a tortilla. Other topping ideas include bell peppers, any breakfast meat, and salsa or hot sauce.
16. Breakfast quesadillas
17. Garden frittata
18. Omelets
19. Egg in a hole:  cut a hole in a piece of bread.  Place the bread in a buttered skillet.  Add an egg to the hole.  When set, flip and cook on the other side.  Season with salt and pepper and enjoy!
20. Egg muffins
Potato breakfast ideas
Potatoes are one of my favorite foods and I love that they are so incredibly cheap. It is a tradition in my house that we serve crispy hash browns every single Saturday alongside our eggs and bacon or sausage. We look forward to it every week. You could even use leftover baked potatoes and turn it into a delicious breakfast.
22. Hash browns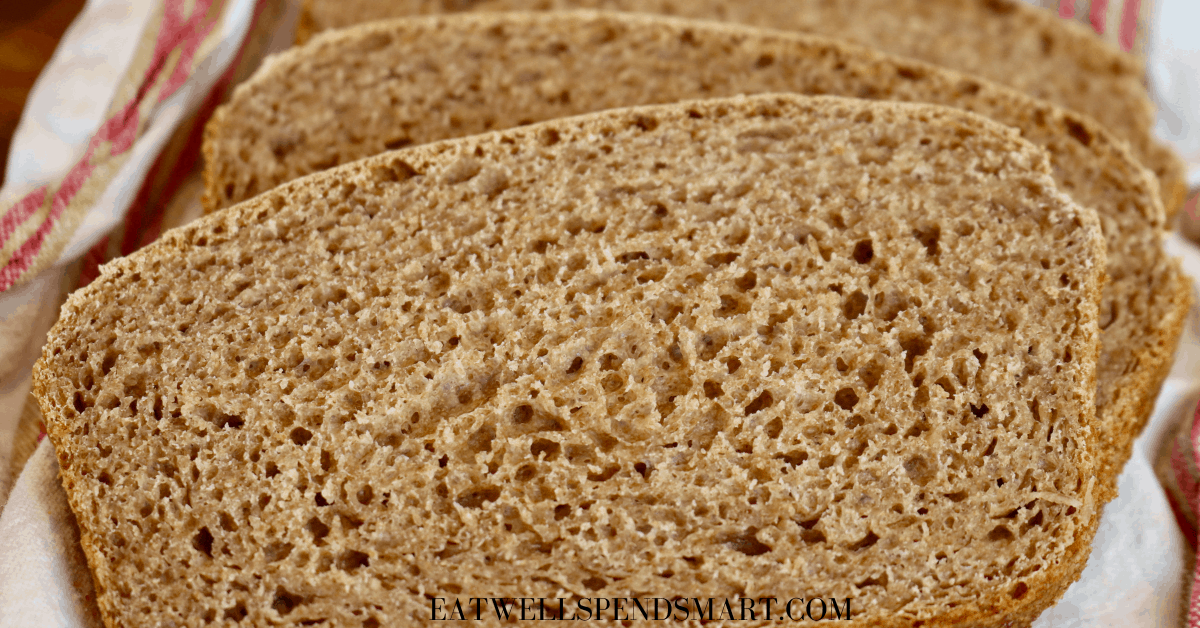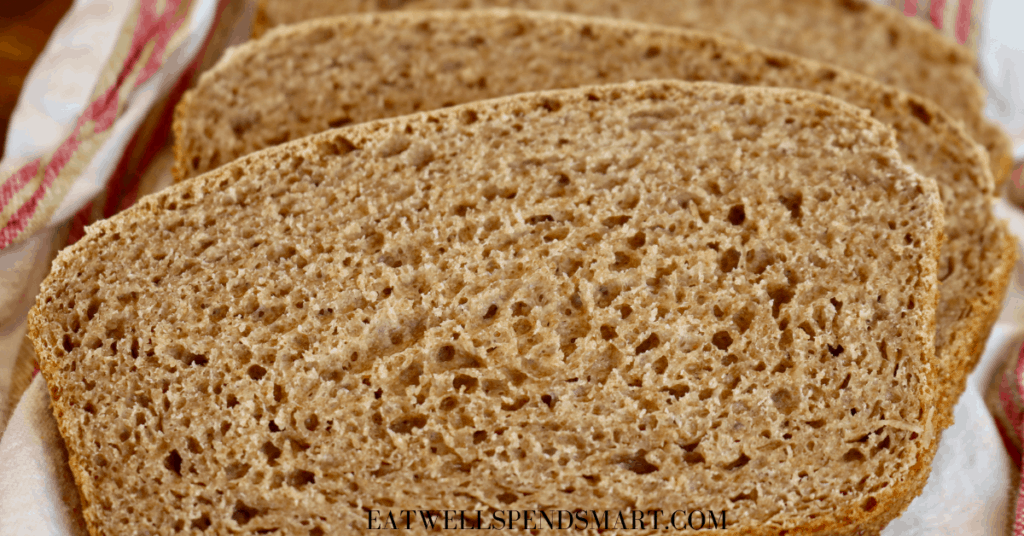 Toast breakfast ideas
Toast is a great simple breakfast. Try a homemade bread (white or whole wheat) for a frugal and super delicious start to your toast. Then top it with one of these cheap and filling toppings.
26. Toast with peanut butter or other nut/seed butter (natural:  peanuts and salt)
27. Toast with peanut butter, sliced bananas, chia seeds, and honey
28. Avocado toast with salt and red pepper flakes
29. Toast and gravy:  for a more frugal option, omit sausage and use 3 T. reserved bacon drippings instead.
30. Toast with cream cheese and sliced tomatoes
31. Toast with melted cheese
32. French Toast (make when you have homemade stale bread to use up):  eggs, milk, splash of vanilla, splash of maple syrup, cinnamon.  Dip bread in egg mixture and cook on buttered griddle.  Flip when brown.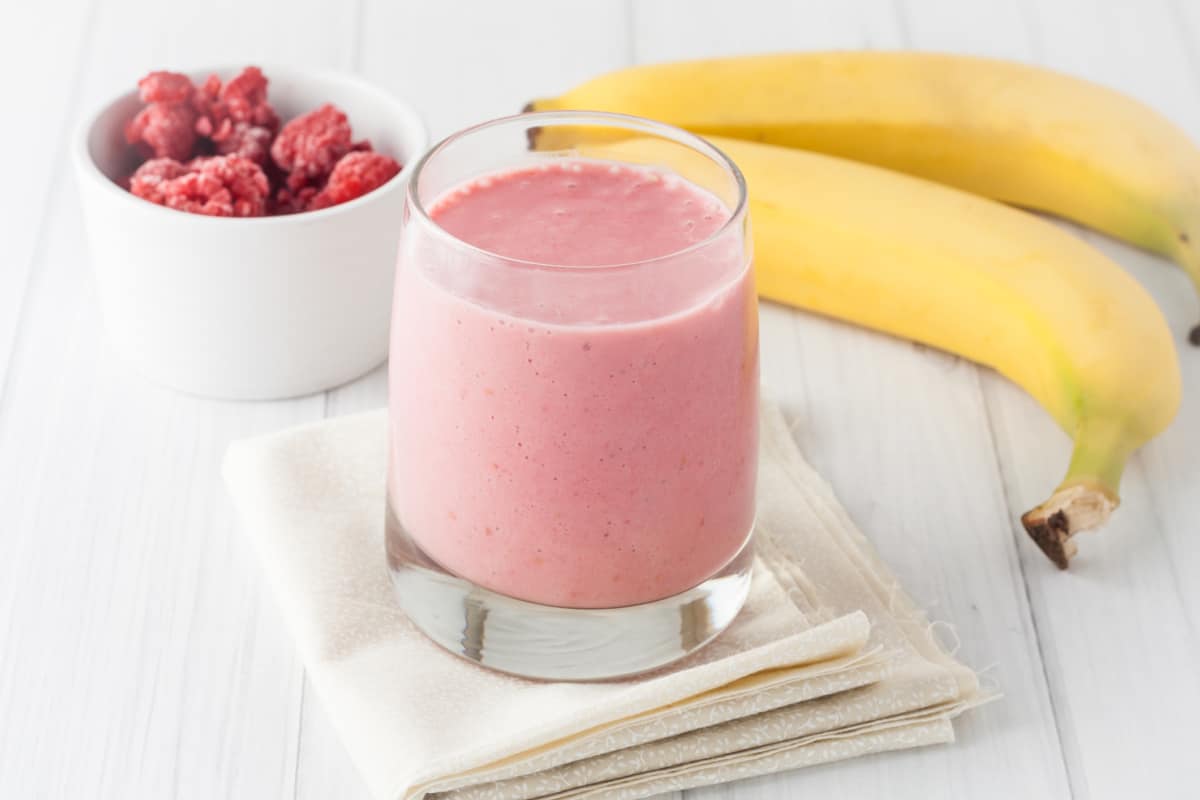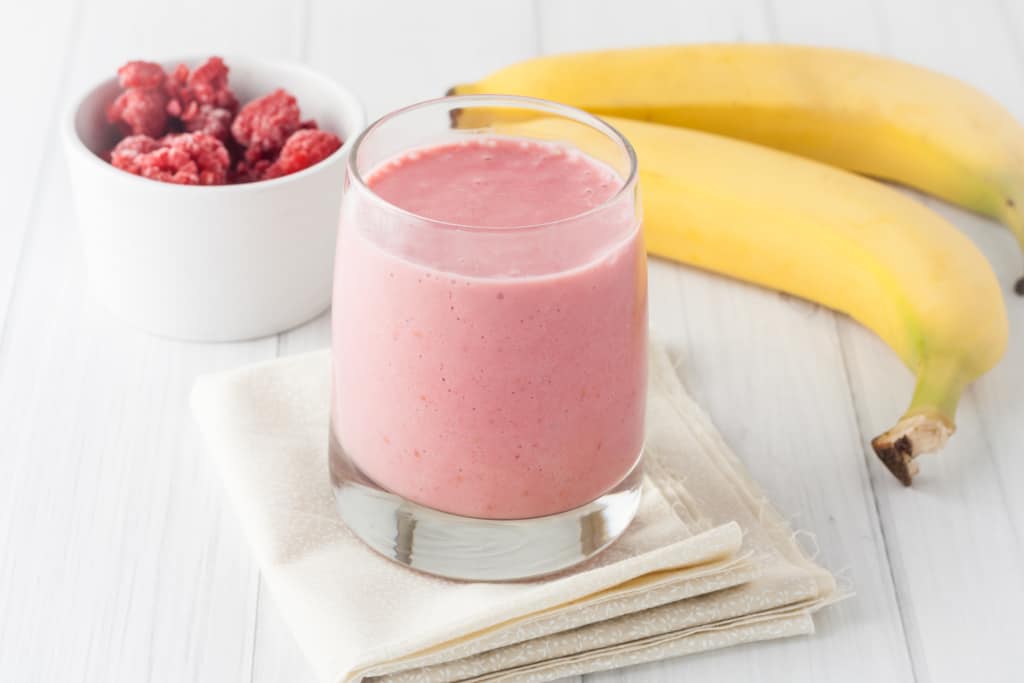 Fruit breakfast ideas
Frugal note: Choose inexpensive fruit like apples, bananas, and seasonal on-sale fruit and use them in a variety of ways.
33. Homemade yogurt or Greek yogurt (I like the Aldi brand) with fruit (bananas or home grown fruit are the most frugal)
34. Banana with peanut butter
35. Apple with peanut butter
36. Bowl of cottage cheese and fresh fruit (buy fruit when on sale, buy frozen, or grow in your back yard)
37. Smoothies:  get fruit when on sale, buy frozen, or freeze your homegrown fruit for a delicious smoothie on a budget.
Other cheap breakfast ideas
38. Hot cereal such as cream of wheat
39. Pancakes:  You can sub whole wheat for the white flour if you like.
40. Homemade breakfast sausage
41. Crepes
42. Dutch baby
43. Banana bread: an easy quick bread recipe that uses up brown bananas 
45. A good mug of hot homemade broth with any of the above on the side
The best ideas are always in the comments from my readers.  What are your favorite healthy cheap breakfast ideas? I'd love to hear from you!