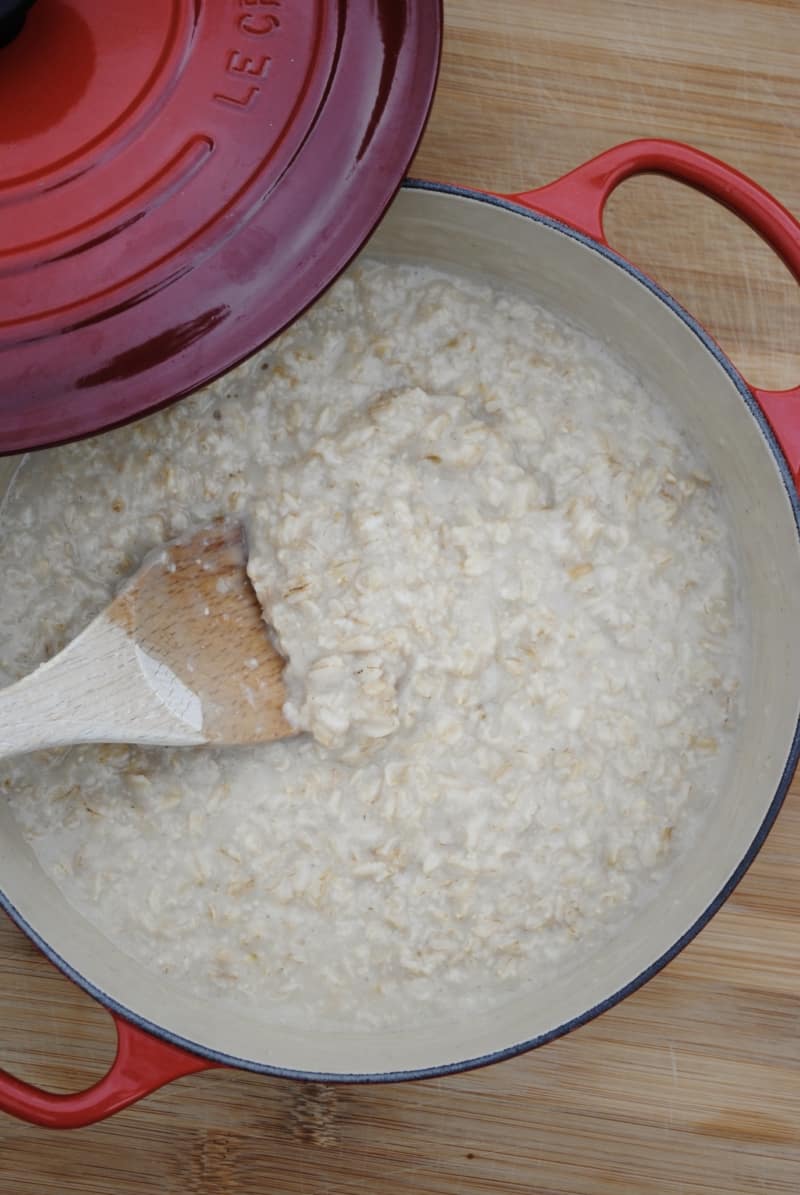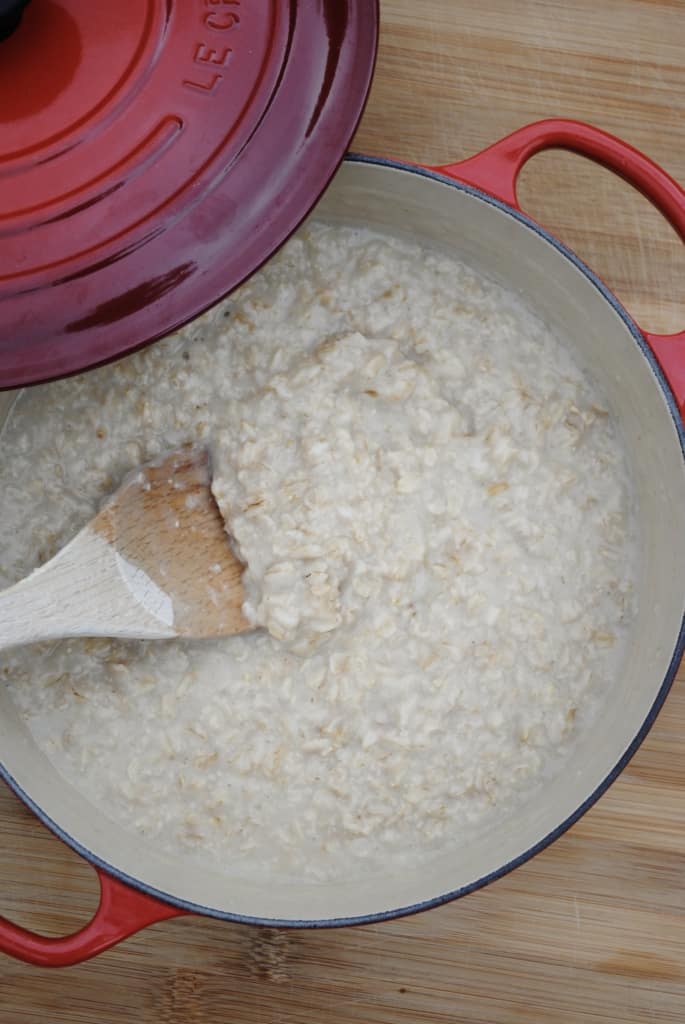 When it comes to an expensive breakfast that stretches a long way, few things beat oats. I'm more of an eggs and toast kind of gal, but when the budget gets tight, oats are my best friend.  I use them for baked oatmeal, muffins, and energy bites, but the most economical way to cook oats is just a simple pot of warm oatmeal cooked on the stovetop.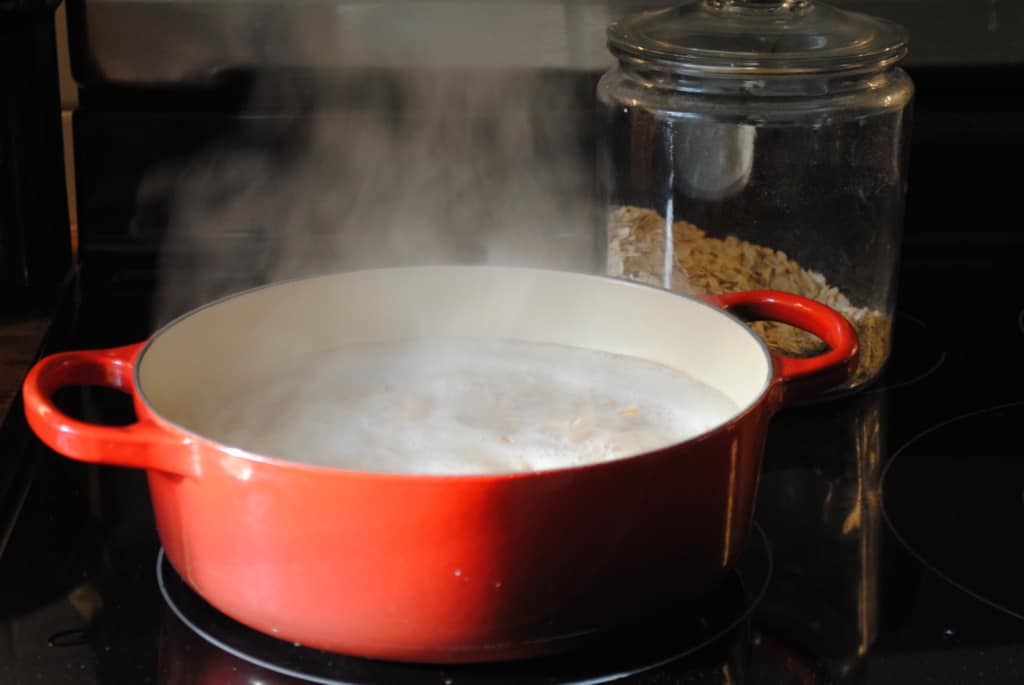 If you are still using the microwavable instant oatmeal packs, stop.  It's loaded with sugar, really doesn't save that much time, and it is more expensive than cooking bulk oats.  Plus it doesn't taste as good as when you make it on the stovetop.
To make a yummy pot of oatmeal, I combine 4 cups of water with 2 cups of old fashioned oats.  I bring it to a boil, reduce to a simmer and then let cook for 5-7 minutes, stirring occasionally until the oats are tender.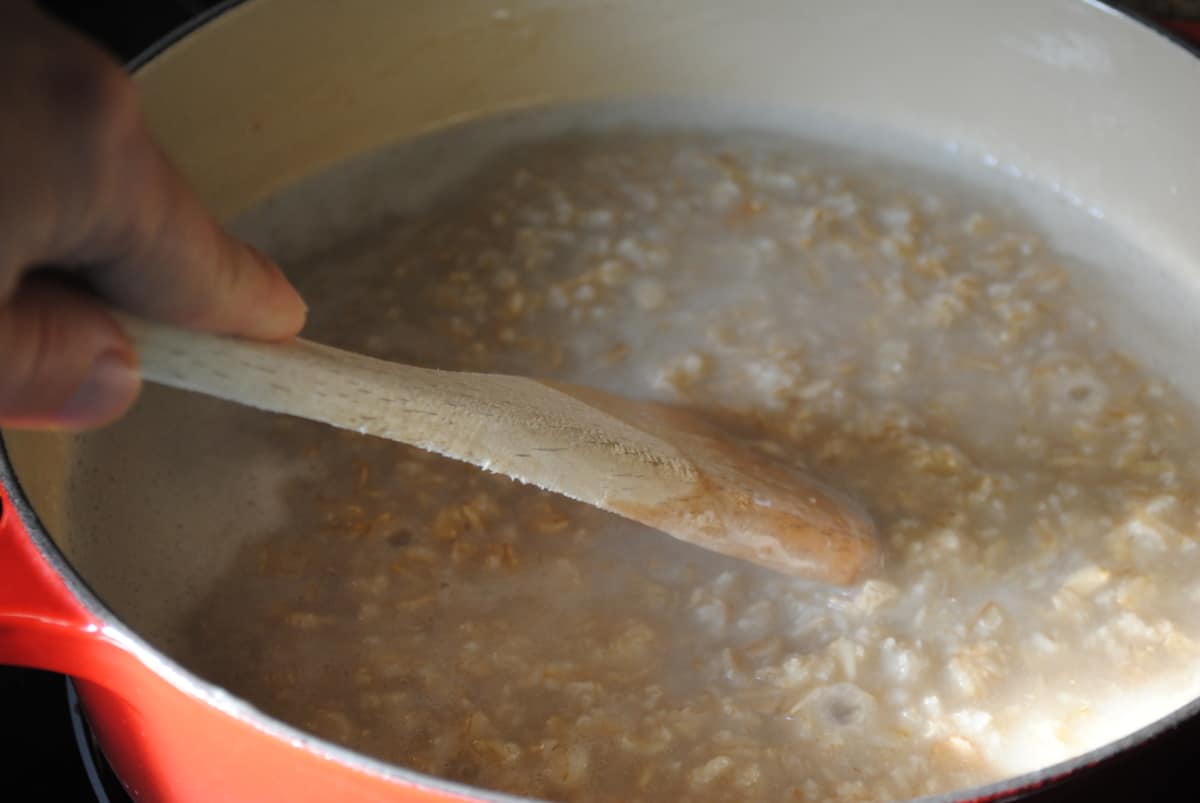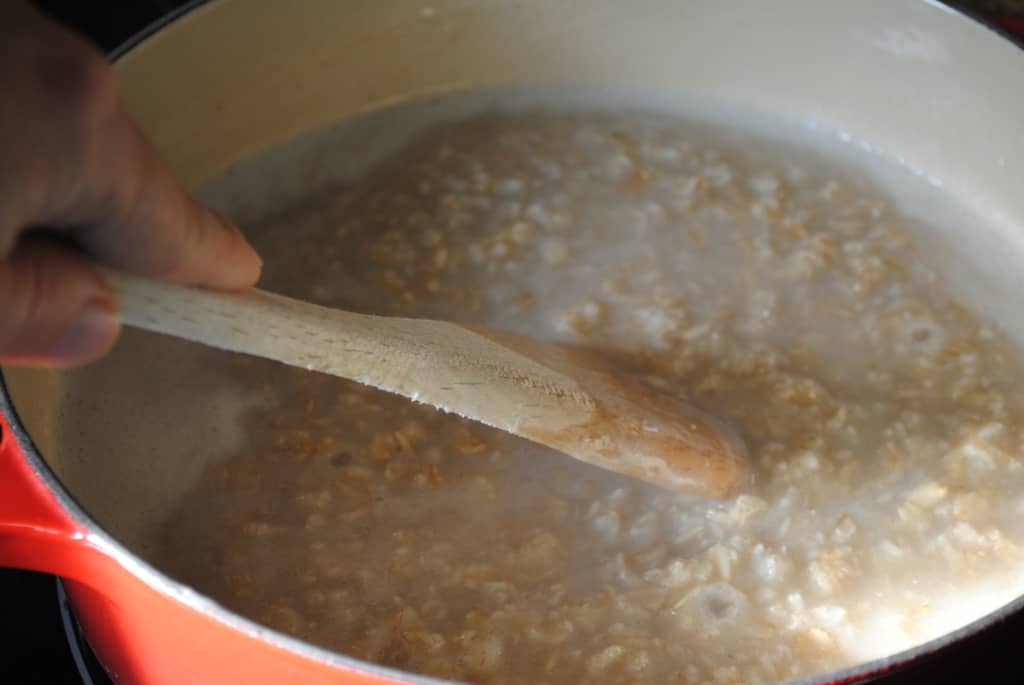 Lastly, I take it off the heat and add my toppings.
Recommended oatmeal toppings
In my opinion the best part of the oatmeal is the toppings. Not only do they add delicious flavor, they also add extra nutrition. Here are some ideas.
milk, almond milk, or coconut milk
butter
peanut butter, almond butter or sunflower butter
seeds (chia, flax, sunflower, or hemp)
maple syrup or honey
fruit (blueberries, peaches, apples, strawberries, bananas, etc.)
cinnamon
nuts
coconut
dried fruit
Stovetop oatmeal is such a warm comforting nutritious breakfast in the morning, and one that I highly recommend.
Stovetop oatmeal
Ingredients
2

cups

old fashioned rolled oats

4

cups

water

pinch

of salt

desired toppings: real maple syrup

honey, coconut, apples, cinnamon, peanut butter, etc.
Instructions
In a saucepan, combine oats and water.

Bring to a boil, turn down heat to simmer and let cook about 5-7 minutes, stirring occasionally until oatmeal has thickened and reached the desired texture.

Add sweetener, coconut oil or butter, and other desired toppings.

Serve warm.