Looking for recipes using rice? We have 20 delicious ways to use this cheap pantry staple. Transform this humble grain into a culinary delight.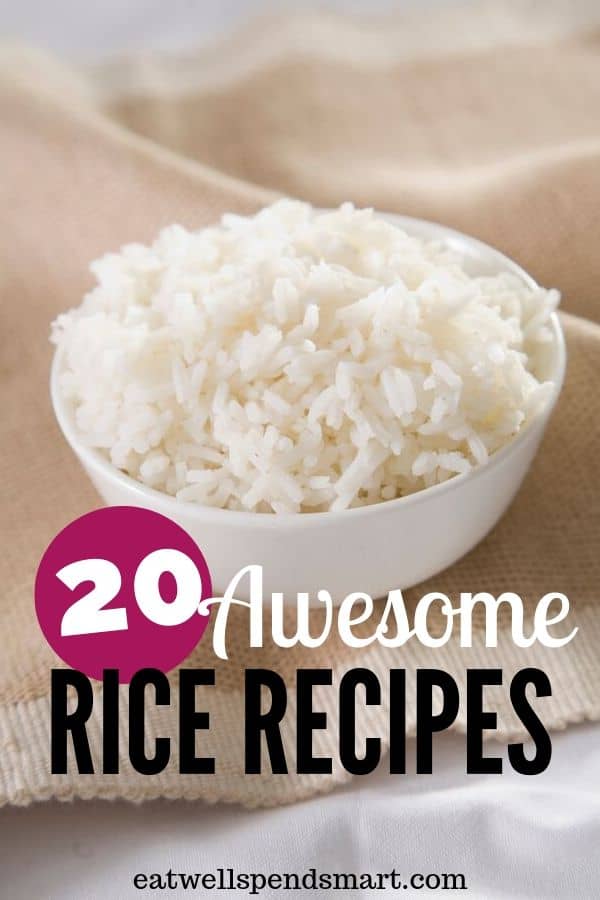 That bag of rice is staring at you from your pantry all alone.  "Someone cook me," it cries out. You're tired of plain old boring rice, but you don't know what else to do  with it. I have good news! Rice because of its neutral taste, can be transformed into so many different types of cuisines with the power of spices.
We can make it Mediterranean, Mexican, Indian, Cajun, Thai, Chinese, southern, or Italian just by changing the flavor profiles that accompany the rice. There's no reason to get stuck in a rice rut when so many cuisines around the world regularly use rice in such delicious ways.
As part of our pantry highlight challenge, I am showing you how to use rice to its full potential. Take this dirt cheap grain, and turn it into something delightful.
20 Flavorful Recipes Using Rice
Mujaddara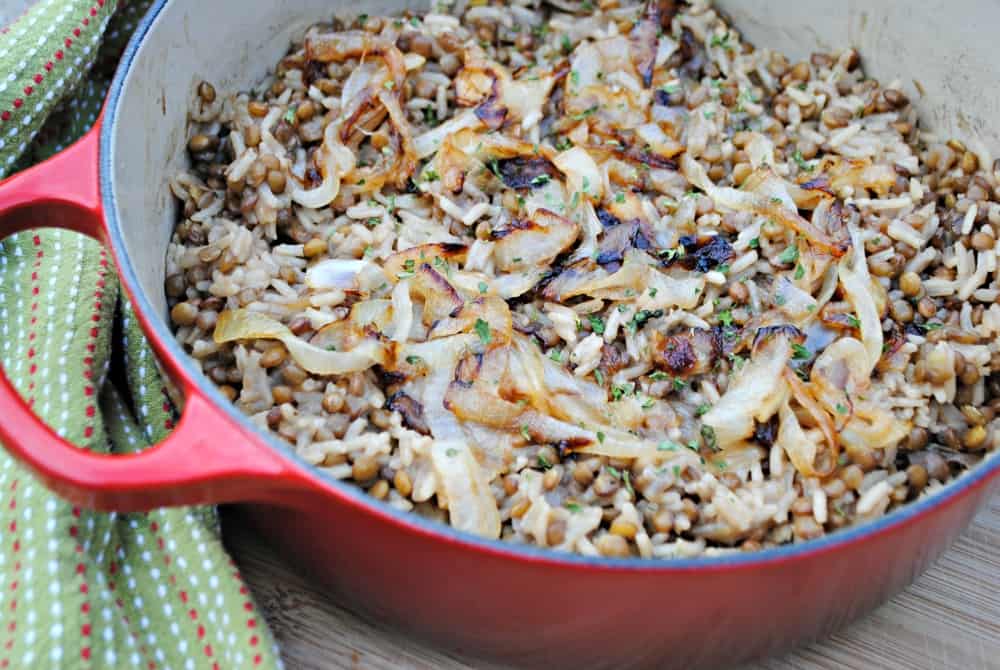 Mujaddara uses two dirt cheap pantry staples, rice and lentils, to make a delicious Arabic dish. The onions on top make this so don't skip them.
Dirty Rice
Dirty rice is a flavorful Cajun dish using ground beef, bacon and spices to make the rice turn brown or "dirty". It's a family favorite here.
Taco Rice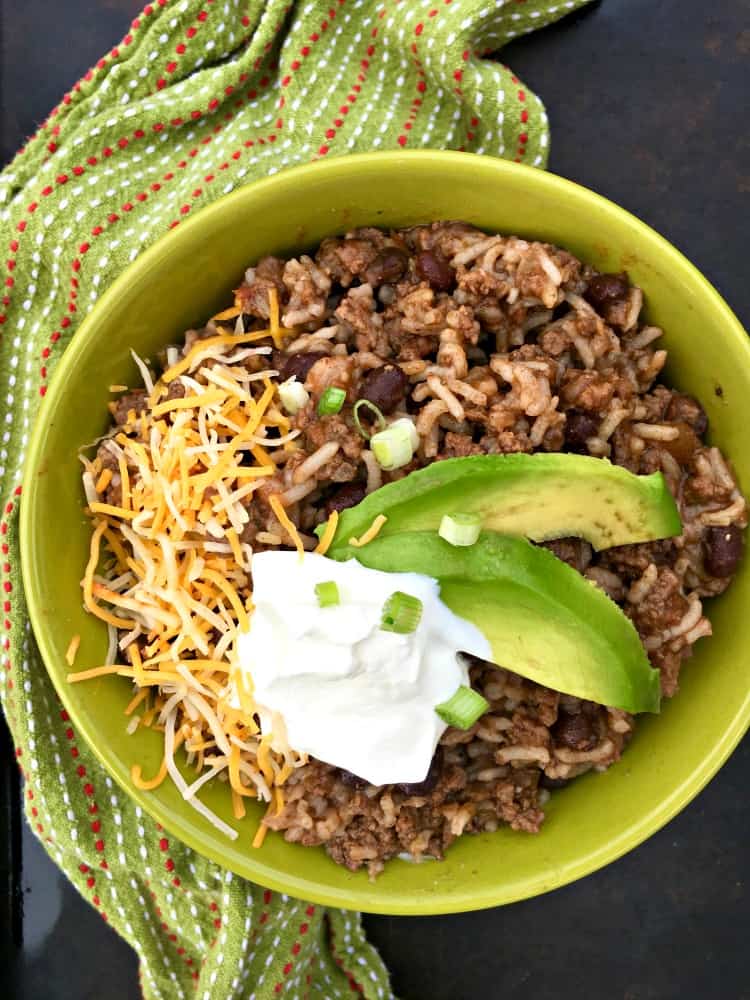 Taco rice is another family favorite. The rice and beans stretch the ground beef to make this a kid-friendly and budget-friendly meal.
Chicken and Wild Rice Soup
Chicken and wild rice soup is perfect when the weather turns cool. This particular version can also be made gluten and dairy-free.
Chicken Fried Rice
Chicken fried rice is a classic dish to make when you have leftover rice and chicken. If you are making plain rice for a meal, always make extra so you can have it to make chicken fried rice.
Chicken and Rice Casserole
This chicken and rice casserole uses simple ingredients and is total American comfort food.
Pumpkin risotto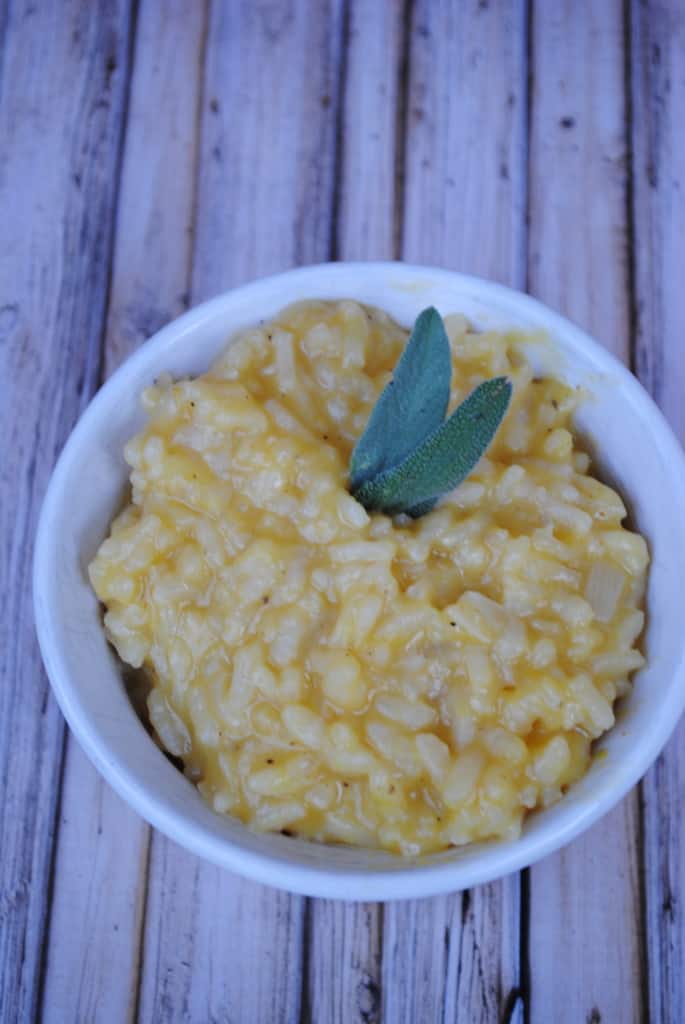 Pumpkin risotto is perfect to make in the fall when pumpkin is inexpensive and readily available in the stores. So creamy and delicious.
Vegetable Biryani
Easy vegetable biryani is a flavorful Indian rice dish that is packed with vegetables and big on flavor.
Broccoli Rice Casserole
This broccoli rice casserole is made without canned soups and looks delish! It's perfect for a holiday side dish or as a main dish for a weeknight. You could even add chicken for some added protein.
Thai Coconut Curry Rice
Thai coconut curry rice is perfect for giving you those Thai takeout flavors at home. Yum!
Arroz con Pollo
Arroz con pollo is a classic Mexican dish that is super kid-friendly. It's amazing how comforting just a few simple ingredients can be.
Arroz con Leche
Arroz con leche is a Mexican rice pudding that's a comforting and simple dessert.
Breakfast Fried Rice
If you have bacon, eggs, green onions, and rice, you can make this breakfast fried rice. So simple and delicious and good for breakfast, lunch or dinner.
Mushroom Rice
This mushroom rice would be an awesome side dish alongside chicken, pork chops or beef. Mushroom lovers will love this recipe.
Greek Lemon Rice
Greek lemon rice takes plain rice and jazzes it up just enough to make it a special side dish alongside kabobs, fish, and more.
Sausage, pepper and rice skillet
Sausage pepper and rice skillet is a perfect weeknight meal when you don't want a lot of fuss but want big flavors.
Cilantro Lime Black Bean Rice
This cilantro lime black bean rice is a yummy side dish with any Mexican meal or even can be made a meal on its own.
Chicken Bacon Ranch Rice Casserole
How decadent does this chicken bacon ranch rice casserole look? I'm pretty sure this would be a kid favorite.
Ham and Pineapple Rice
Ham and pineapple rice is like a Hawaiian twist on classic fried rice. It's also a great way to use leftover holiday ham.
Sun-dried tomato risotto
Sun-dried tomato risotto is an Italian delight. Creamy rice mixed with the tangy sun-dried tomatoes is a flavor party.
What's your favorite way to use rice?
How to use more pantry items