Breakfast freezer meals are a great way to make busy mornings a breeze. Gradually build up your freezer stash or take a Saturday to do a bulk cooking session. Then just reheat when you are short on time on busy school or work mornings! These easy breakfasts are also a good way to bless a new mom and stock her freezer.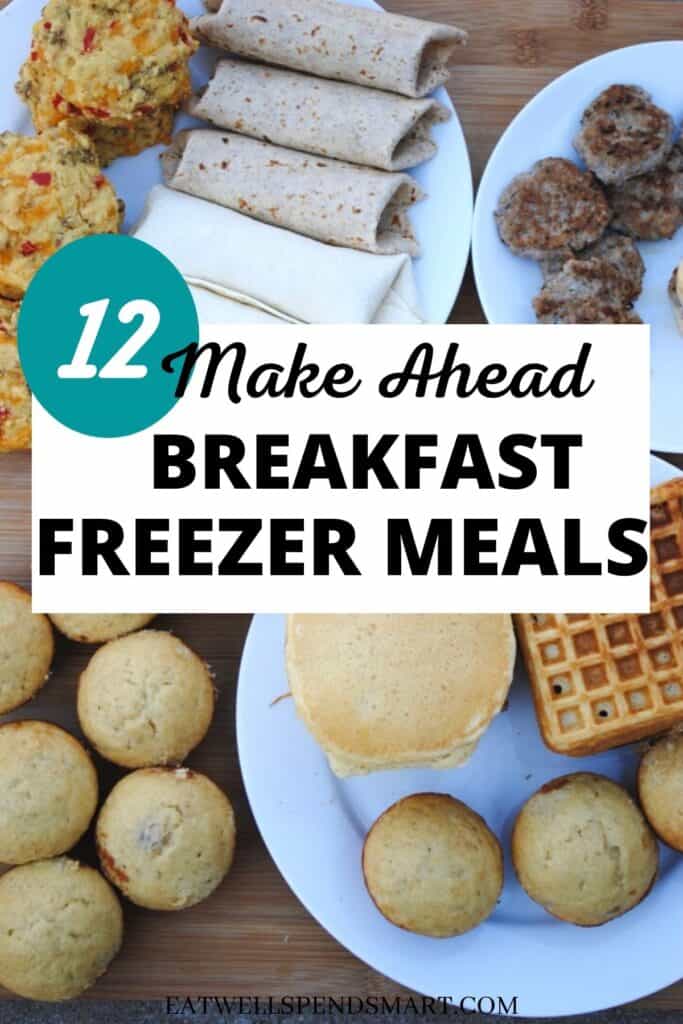 This post contains affiliate links. If you purchase through one of my links, I may receive a commission at no additional cost to you.
There is something incredibly satisfying about having your freezer stocked with nutritious food already cooked and ready to eat, especially when it comes to breakfast food. I'm barely coherent in the morning, so the less I have to think, the better.
I hear from so many moms that have a difficult time getting a hot healthy breakfast into their kids because there is limited time in the mornings. I completely understand that. Mornings are rushed, but you don't necessarily have to default to cold cereal or pop tarts. Breakfast is an important meal of the day and we need to make sure we are fueled properly. I learned from my working mother growing up that with a little bit of forethought and preparation, the freezer is a great way to be armed with homemade convenience food at a fraction of the cost of the drive through or frozen store-bought options.
Time Saving Tip
My favorite way to stock breakfast freezer meals is to simply make a double batch of whatever I am already making on a slow Saturday morning, so that it doesn't take much extra time out of my already busy schedule. I don't always have a big block of time to do a batch cooking session. This way allows me to gradually build up my freezer breakfast stash.
If you have a larger chunk of time on a Saturday or Sunday, it will only take an hour or two to make a LOT of food. Don't feel paralyzed with feeling like you need to do it all. If you only choose one or two of these options, it will likely only take about 30 minutes to stock the freezer for the upcoming week.
Flash Freezing and Storing
As a note, when I recommend flash freezing in the following recipes, I mean freezing on a parchment lined baking sheet like the picture above, until they are hard and then putting in bags. This prevents the food from sticking together while frozen, so you can grab just one at a time out of the bag.
You definitely want to use freezer bags and some kind of protective wrap to prevent freezer burn. To reduce harmful chemicals and waste, consider using unbleached parchment paper instead of plastic wrap to wrap individual things like burritos or sandwiches. You could wash and re-use freezer bags so you aren't using so much single use plastics. You could also purchase reusable freezer bags. Label the contents of the bag with a dry erase marker and wipe clean with soap and water after each use.
12 Favorite Breakfast Freezer Meals
This is a collection of my favorite freezer-friendly breakfast recipes that the whole family enjoys. I hope they give you good ideas for your own family.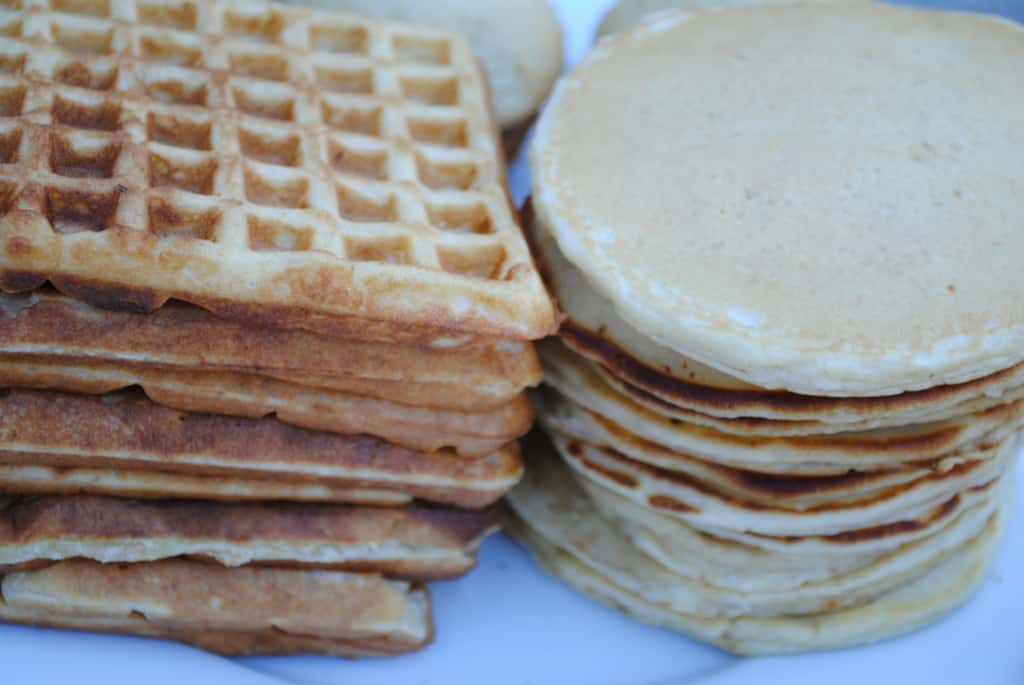 1. Pancakes and Waffles
I've made many kinds of pancakes and waffles over the years. Regular white or wheat flour, oat pancakes, grain free, low fat, low carb, etc. You name it, I've tried it. They are all good and I just switch them up depending on who I am making them for and what we have on hand. Flash freeze on a parchment lined cookie sheet before placing in freezer bags to freeze permanently.
To reheat, pancakes can go in the microwave, toaster oven, oven, or toaster. I would put the waffles in an oven or toaster oven to crisp them back up.
Fluffy pancake recipe: For extra protein, I often add two scoops of collagen peptides.
Oat pancakes: Made with whole grains and a good gluten free option.
2. Breakfast Sausage Patties
I like to season my own sausage to avoid MSG and other additives. Pre-cooked sausage patties are great to have on hand to serve with pancakes or waffles, eggs, or on breakfast sandwiches. If you follow a Paleo, Whole 30, or low-carb diet, these are great for a quick breakfast protein source. These also need to be flash frozen before placing in a freezer bag.
Homemade sausage seasoning recipe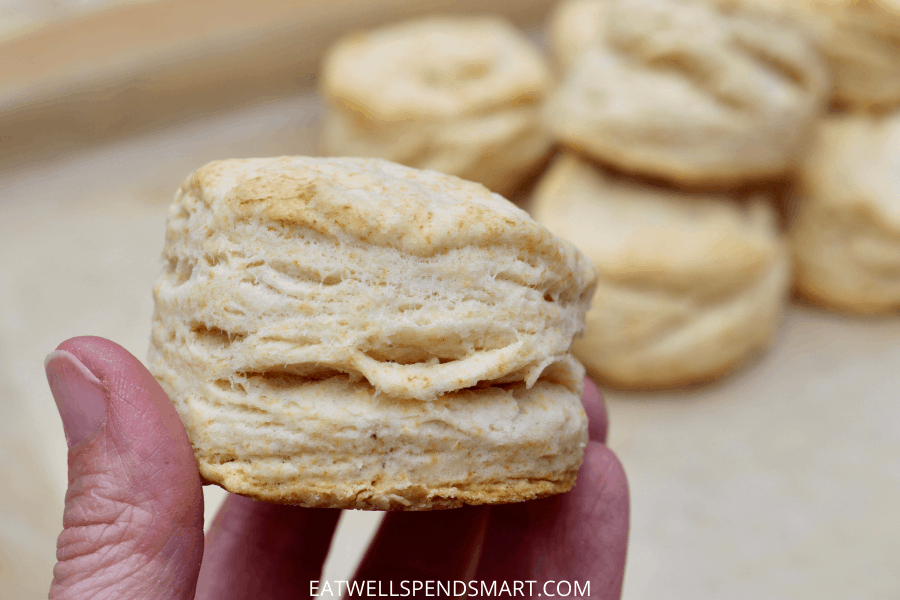 3. Biscuits
Biscuits are a tasty treat to stock the freezer for sausage biscuits, a quick biscuits and gravy, a bacon egg and cheese sandwich, ham and egg sandwiches, or just with butter or honey. They are not ideal for weight loss, but they are perfectly suitable in a real food diet, very tasty and the kids love them. Flash freeze or make them into sandwiches and wrap individually in parchment paper before placing in a freezer bag to freeze.
4. Breakfast Burritos
Breakfast burritos are so versatile and can be filled with whatever tickles your fancy. I filled these particular ones with scrambled eggs, sausage, cheese, and sautéed peppers and onions. You could use rice, beans, tomatoes, ham, bacon, spinach, or whatever you particularly like.
Wrap each burrito in parchment paper before freezing. You can put the entire thing in the oven or microwave and reheat while you are getting ready in the morning. Take your hot breakfast on the go if you need to.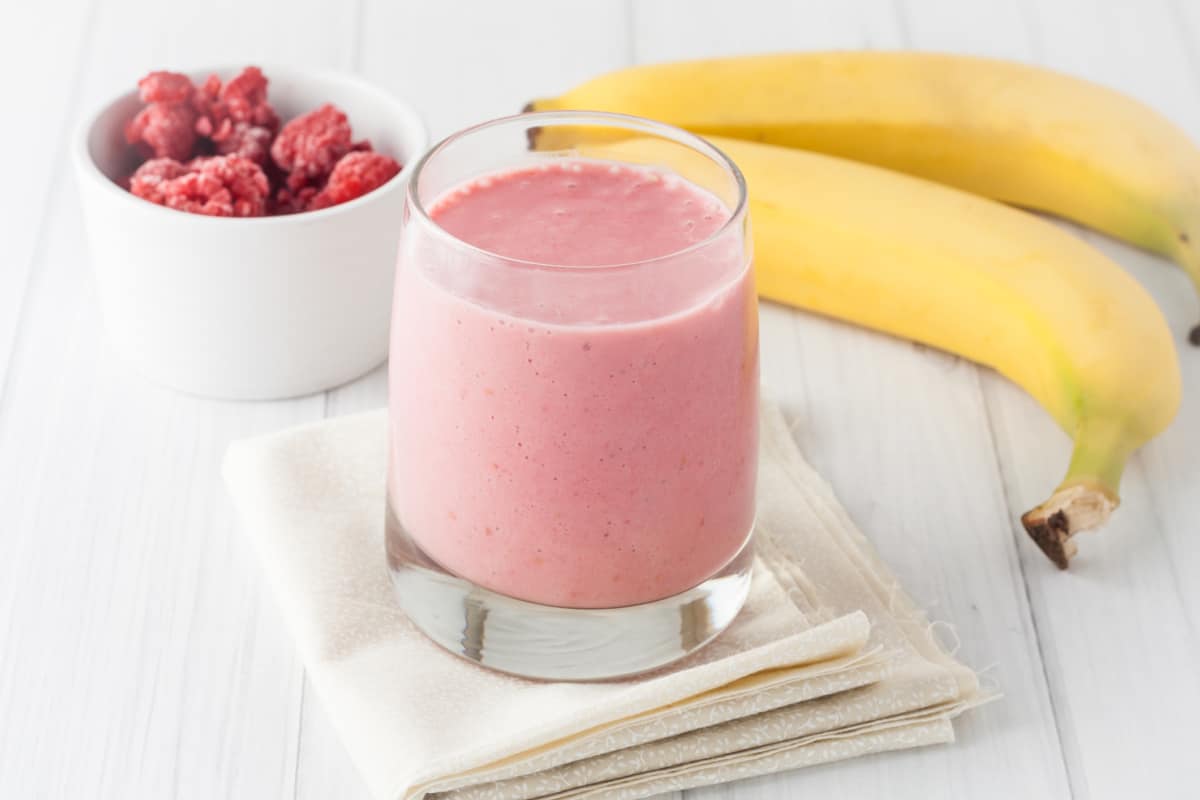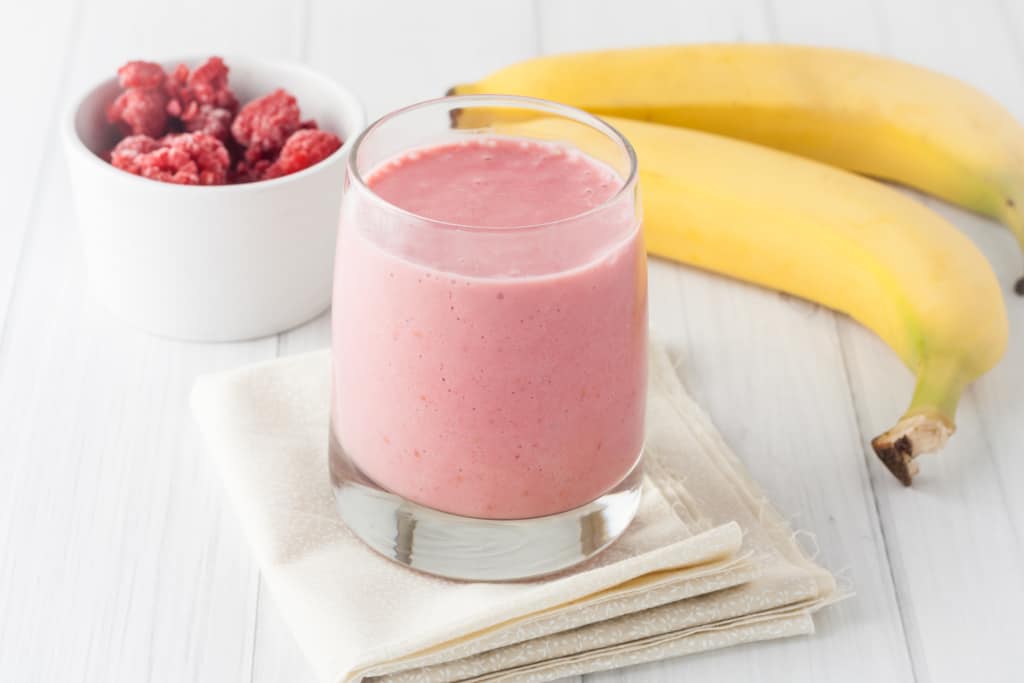 5. Smoothie Packs
These are great to have on hand for breakfasts and afternoon snacks. They are a super kid friendly way to consume a lot of produce and healthy fats.  Feel free to use whatever fruit you like. When you are ready to eat, pour the frozen pack into a blender with your choice of liquid and blend. I like to bump up the nutrition a bit more with collagen, probiotics, or any other goody I am trying to get into my children.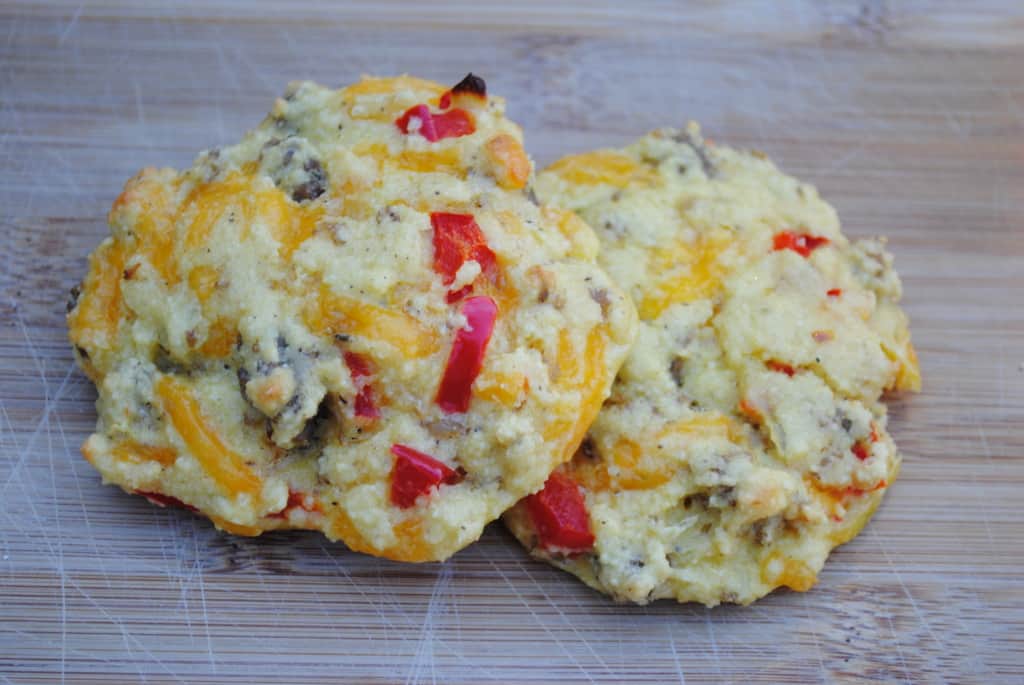 6. Low Carb Savory Breakfast Cookies
These are a great grab and go option for everyone in the family, but especially those on a low carb or grain free diet.  Made with almond flour, eggs, cheese, bell pepper, and meat, they taste similar to an omelet and biscuit rolled into one. They can be reheated in the microwave, oven, or toaster oven.
Low carb savory breakfast cookies recipe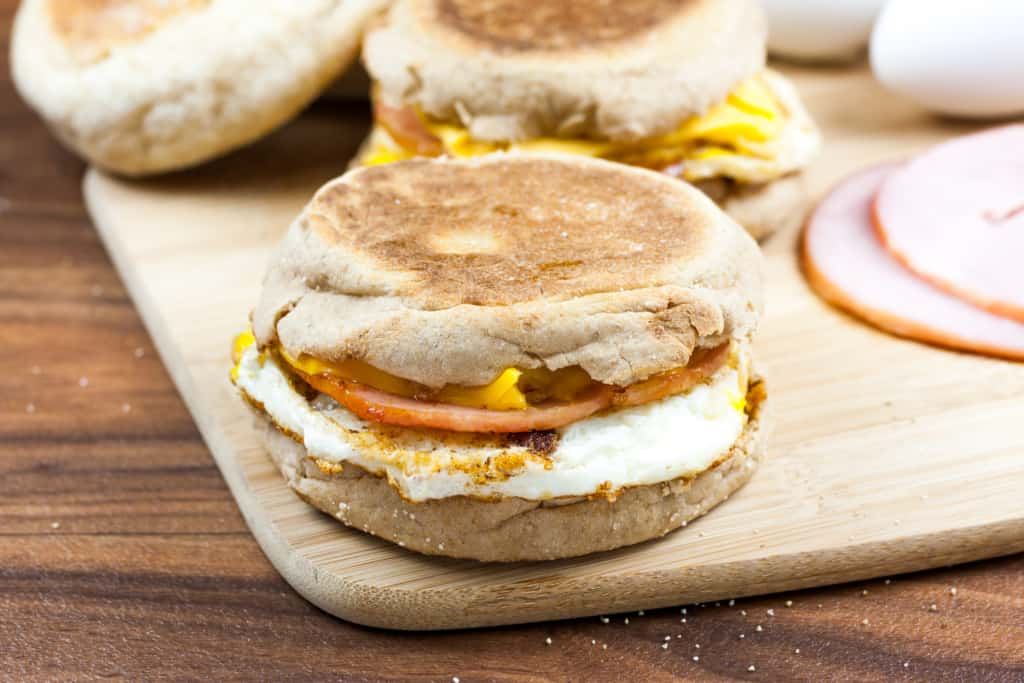 7. Ham, Egg, and Cheese Breakfast Sandwiches
These are super simple to make and don't require much up front cooking. Take English muffins and fill them with ham or Canadian bacon, cheese, and top with cooked egg. To get the round shape, try cooking the eggs inside a mason jar lid ring or a metal cookie cutter. Wrap each sandwich in plastic wrap and freeze in a large freezer bag. Remove plastic wrap before reheating.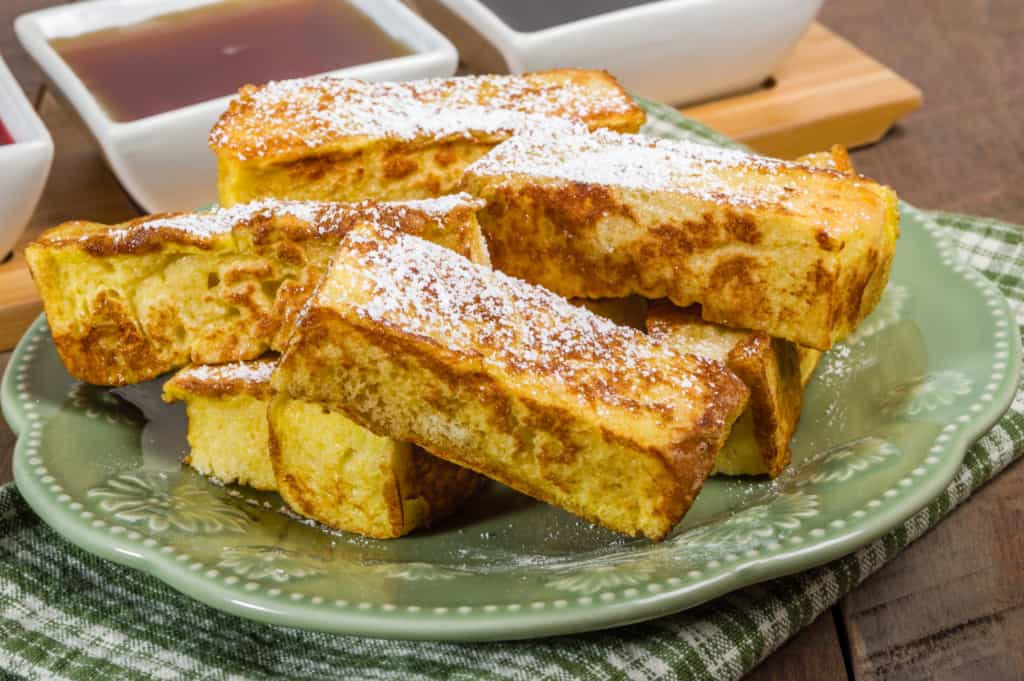 8. French Toast Sticks
My kiddos adore French toast. These are great to have on hand and so fun to dip. Feel free to reduce the amount of sugar or use maple syrup to sweeten, and change the kind of bread to suit your family's dietary needs. Make sure to flash freeze these before putting them in a bag so they don't stick together.
9. Oatmeal Cups
If savory breakfasts aren't your thing, try these oatmeal cups. You basically make a big batch of stovetop oatmeal and then pour it into muffin tins to freeze. You are left with little oatmeal pucks that you can reheat throughout the week. If toppings are your thing, you can top them before or after freezing. Think berries, pumpkin seeds, nuts, and more.
10. Banana Oat Muffins
Muffins are awesome in my book. All different kinds are great for freezing:  blueberry, carrot, pumpkin, banana, and more. My kids' favorite is plain banana. No chunks, no nuts, just plain. I use my banana bread recipe and just fill twelve muffin cups. I bake them at 350 for 15-20 minutes. Flash freeze before placing in a large bag to freeze.
No flour oatmeal muffins recipe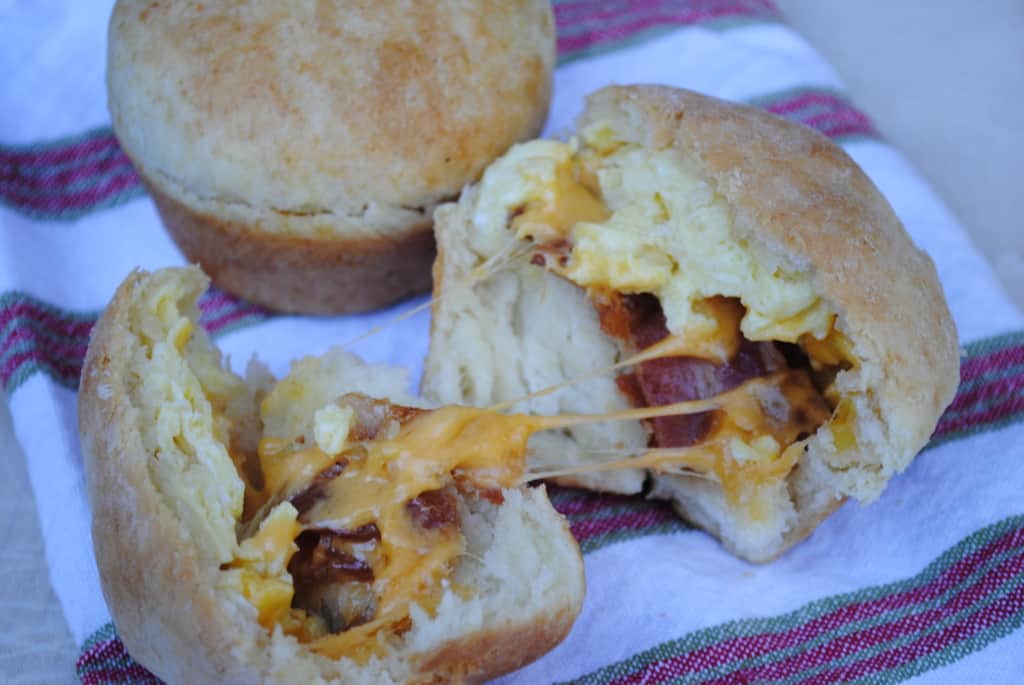 11. Stuffed Biscuit Breakfast Muffins
Stuffed with egg, bacon, and cheese, these babies are so good. They were a favorite in my childhood, and still a favorite today.
Stuffed biscuit breakfast muffins recipe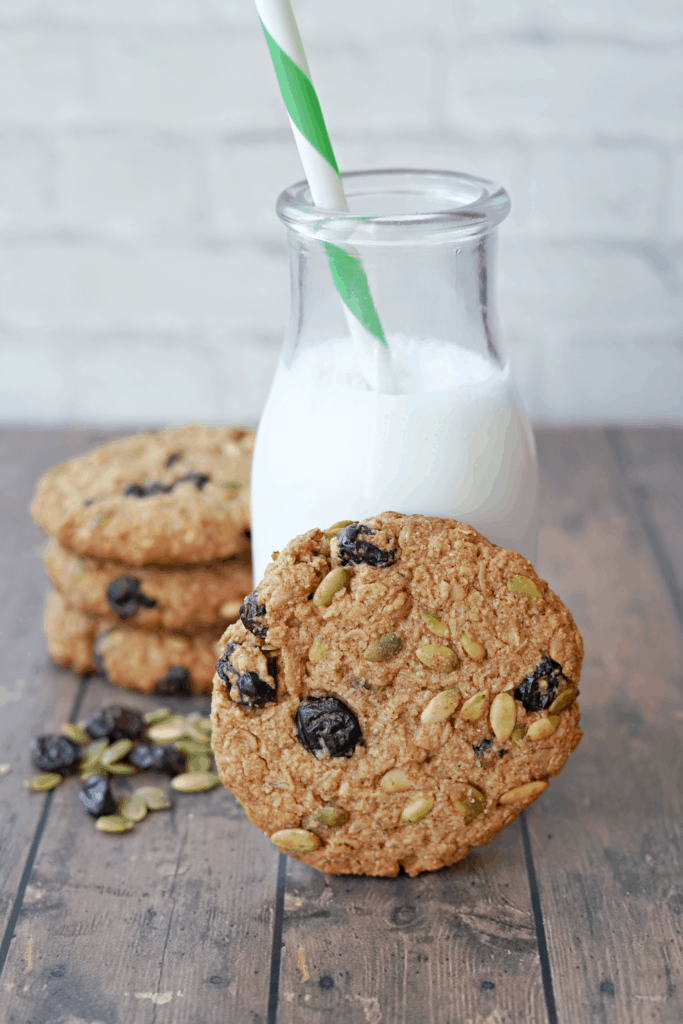 12. Breakfast Cookies
These breakfast cookies are full of nutrition and a great treat for everyone in the entire family. Pair with a hard boiled egg, and you have a great grab and go breakfast.
Breakfast cookie recipes (6 ways)
More Breakfast Ideas
If you are looking for more budget-friendly breakfast ideas, check out my 44 Healthy Cheap Breakfast Ideas!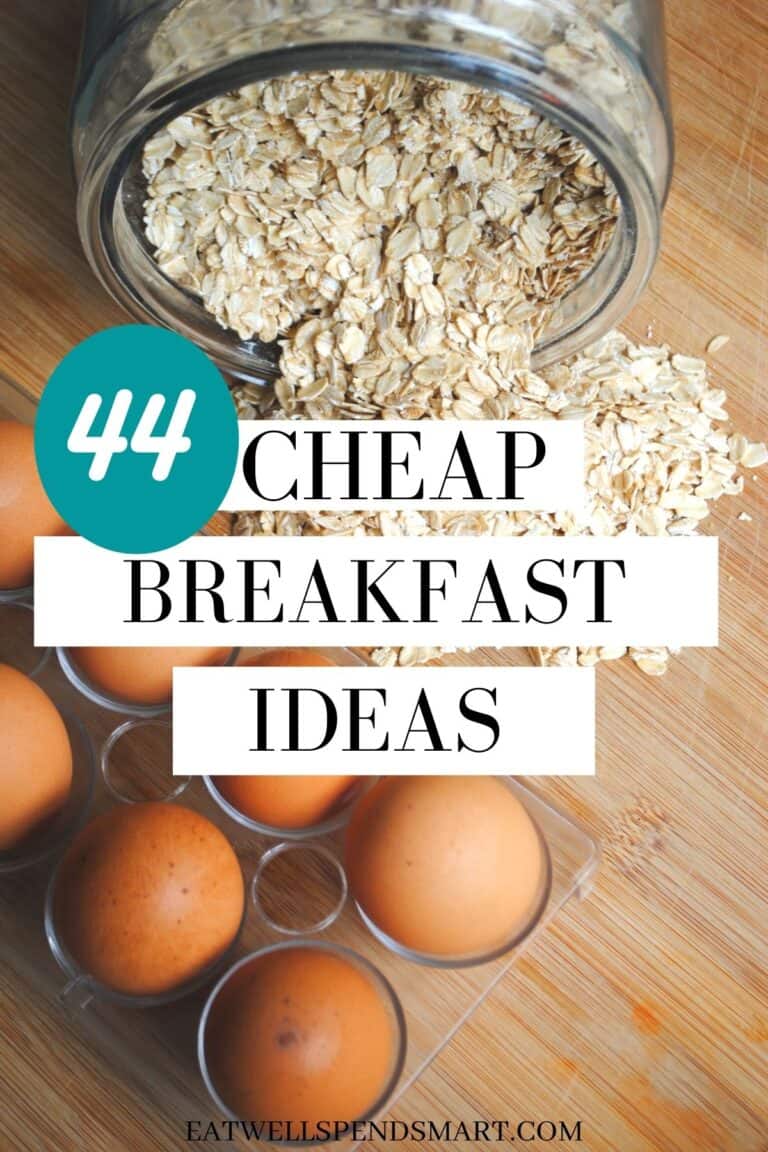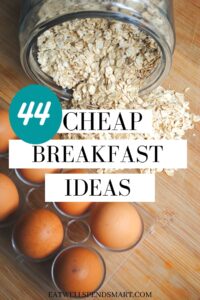 Do you have a favorite breakfast food that you like to keep on hand in the freezer?