Cheap vegetarian meals are a great way to stretch the grocery budget. Maybe you are trying to save money on your grocery bill or maybe you are just trying to eat less meat. This list has you covered. All of these meatless meals are family-friendly and use basic ingredients.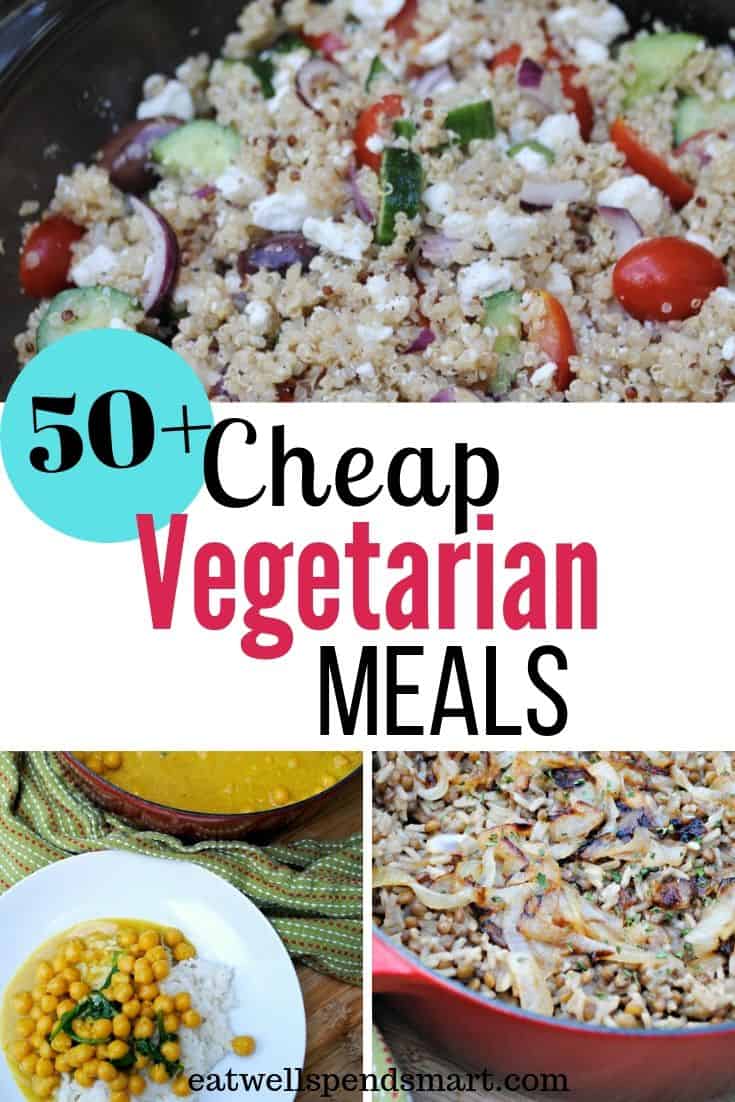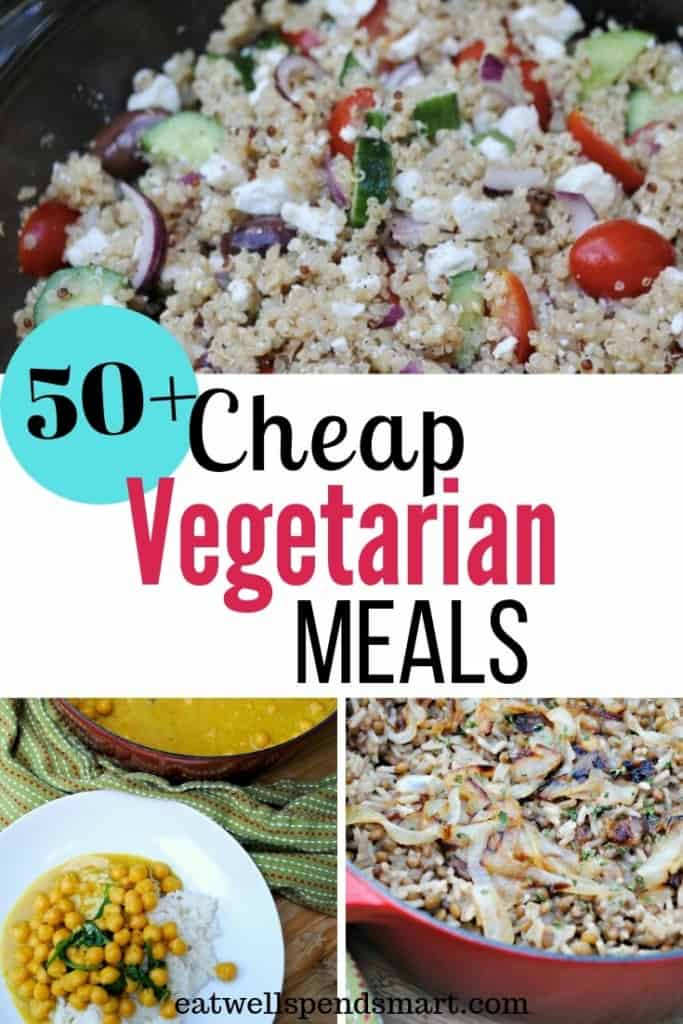 We are meat eaters in our home and don't follow a vegetarian diet, but one money saving strategy that I like to use is to incorporate cheap vegetarian meals into our weekly meal plan. Why do we do this? I find that it gives us a break from meat heavy dishes, gets us out of our normal food ruts by providing variety, and greatly reduces our food costs.
Beans and lentils, grains, pastas, eggs, soups, potatoes, and ethnic foods are all included in this list. It's important to me to share recipes that are family-friendly.  Yes, many of these recipes are heavy on vegetables, but I feel like they are done in a very kid-friendly manner.  Many of these vegetarian recipes are some of my family's favorite recipes, meatless or not.
Cheap Vegetarian Meals
Beans and lentils
Black beans are the star of the show in these crispy tacos. With just beans, chili powder, cumin, salt, corn tortillas and oil, these are a super cheap pantry meal with a fast food vibe. We love them in our house!
Such an easy recipe that uses only a few ingredients and comes together in about 20 minutes. If you love curry with coconut milk, you will love this one.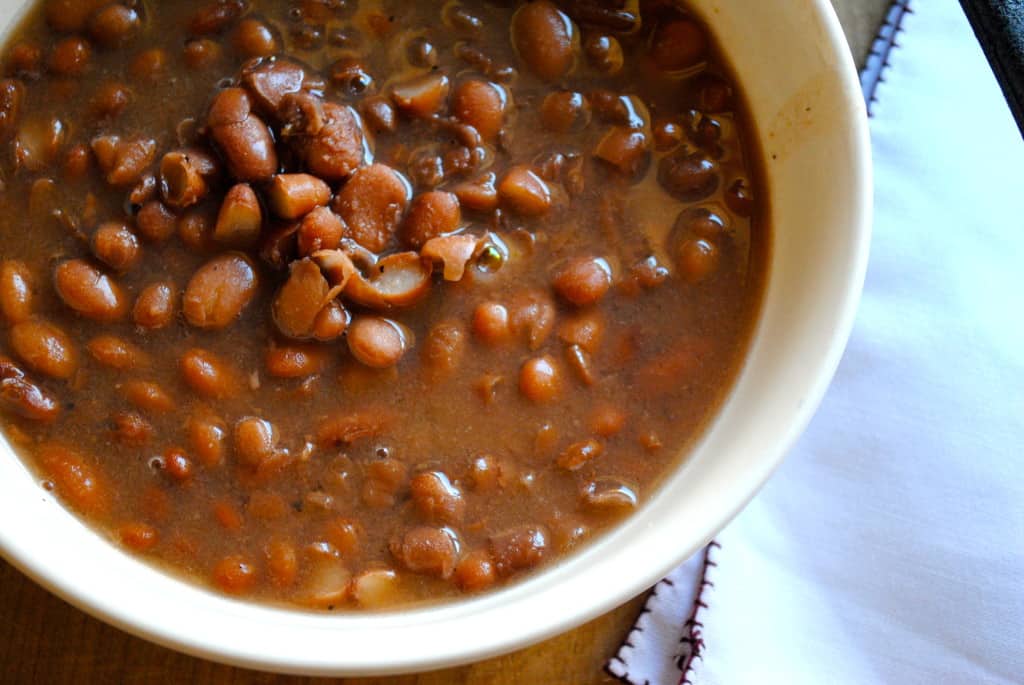 5. Southern slow cooker pinto beans
These pinto beans are a great option when you want a set it and forget it option made in the slow cooker. If you love a bowl of comforting beans, you will love this one.
BONUS points: smash up the leftovers for refried beans or any of these ways to use leftover beans.
6. Black bean and corn enchiladas
This is one of the first vegetarian recipes I ever made my family many years ago. It has stuck around and become a favorite.
More bean and lentil recipes
7. Sweet potato and chickpea stew
11. Burrito bowls
Grains
Using Greek flavors like tomatoes, red onion, feta cheese, olives, cucumbers, and a Greek dressing, this quinoa salad is so delicious. It's an awesome option for meal prep too!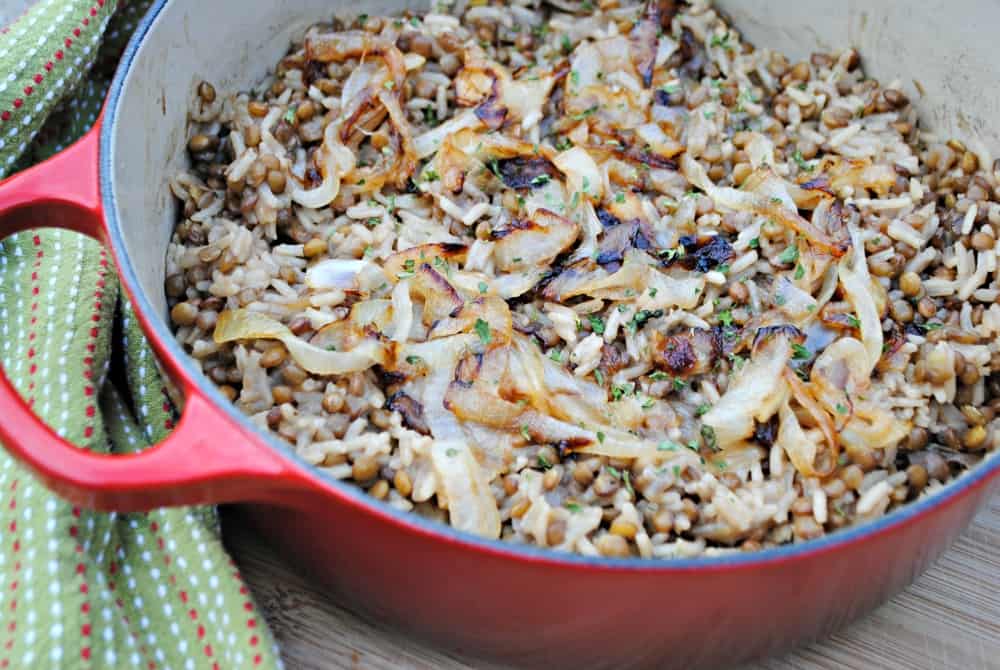 13. Mujaddara:  lentils and rice
The main ingredients could not get much cheaper than this. Lentils and rice should be a staple in every frugal home. This is always on my list if money is tight.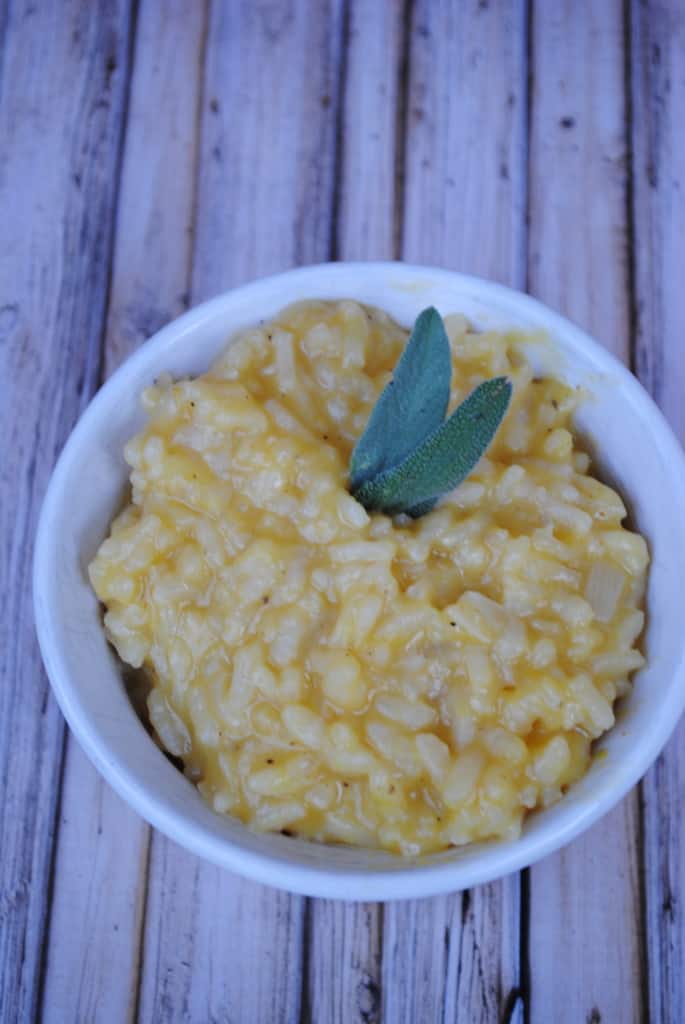 14. Pumpkin risotto
This risotto is such a treat in the fall when you want something warm and comforting.
15. Roasted vegetable grain bowls
Noodles/pasta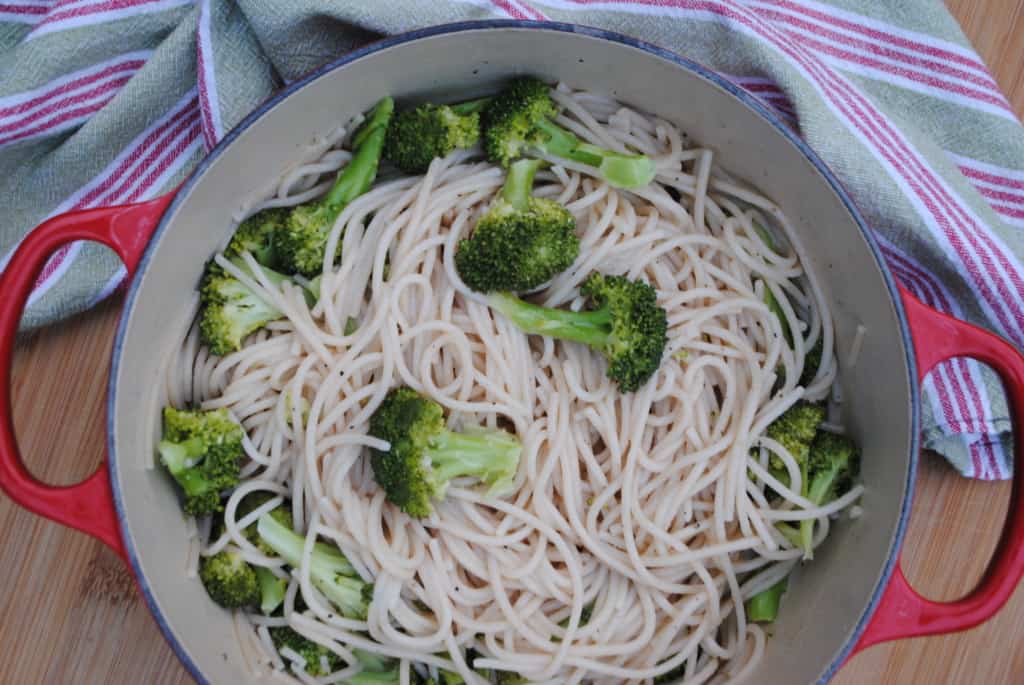 Vegetarian pasta recipes are so simple and truly some of the best comfort foods. It is also probably the best way to get a kid on board with a meatless meal.
16. Spaghetti: simple pasta with jarred pasta sauce
18. Pasta with carrot top pesto
19. Pasta primavera
21. Thai noodle bowl
22. One pot pasta with broccoli and lemon
26. One pot pasta
Eggs
Eggs are a great way to still eat a high protein meal even when eating meatless.
27. Garden frittata
A great way to use red bell pepper, zucchini, and fresh basil from the summer garden. Feel free to use whatever quick cooking vegetable you happen to have on hand though.
28. Shakshuka
29. Eggs (scrambled, poached, fried) and toast
30. Egg sandwiches
Soup
31. Tomato soup (use vegetable broth instead of chicken broth) and grilled cheese
A healthy meal with white beans, leafy greens, and carrots. So simple yet so satisfying and delicious.
So much better than the stuff from the can. It's simple to make in the slow cooker and delicious!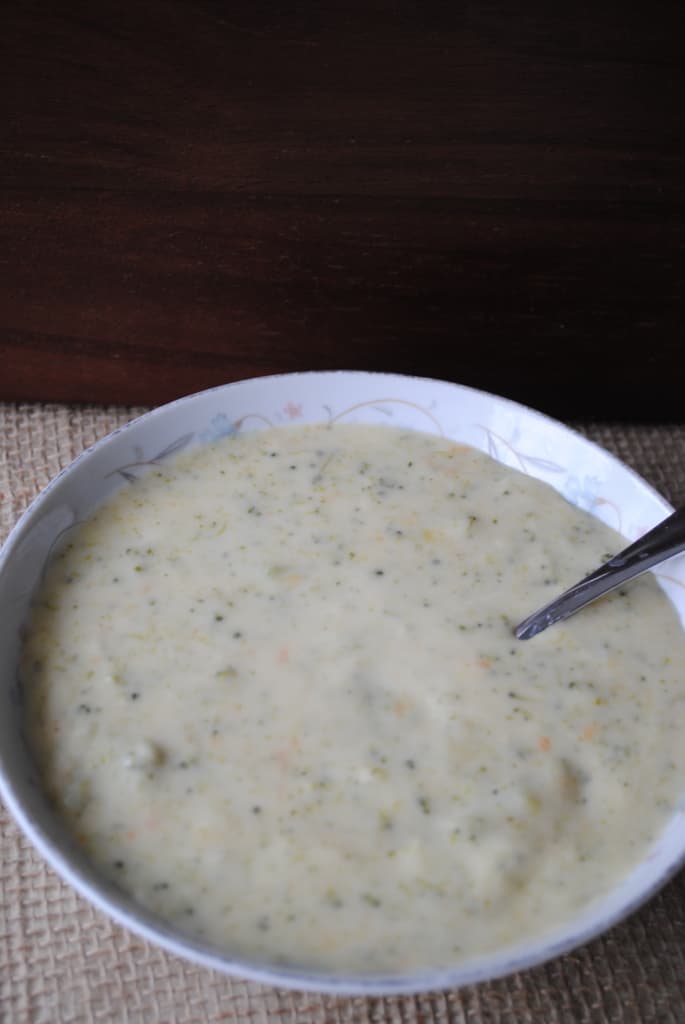 34. Broccoli cheddar soup (use vegetable broth)
This soup is similar to your favorite take out soup but a fraction of the cost.
35. Slow cooker black bean soup
This is another set it and forget it slow cooker meal. Blend the beans for a creamier soup or leave the beans whole for a chunkier consistency.
36. Cabbage soup
37. Vegetarian chili
39. Egg drop soup
40. Lentil soup
Potatoes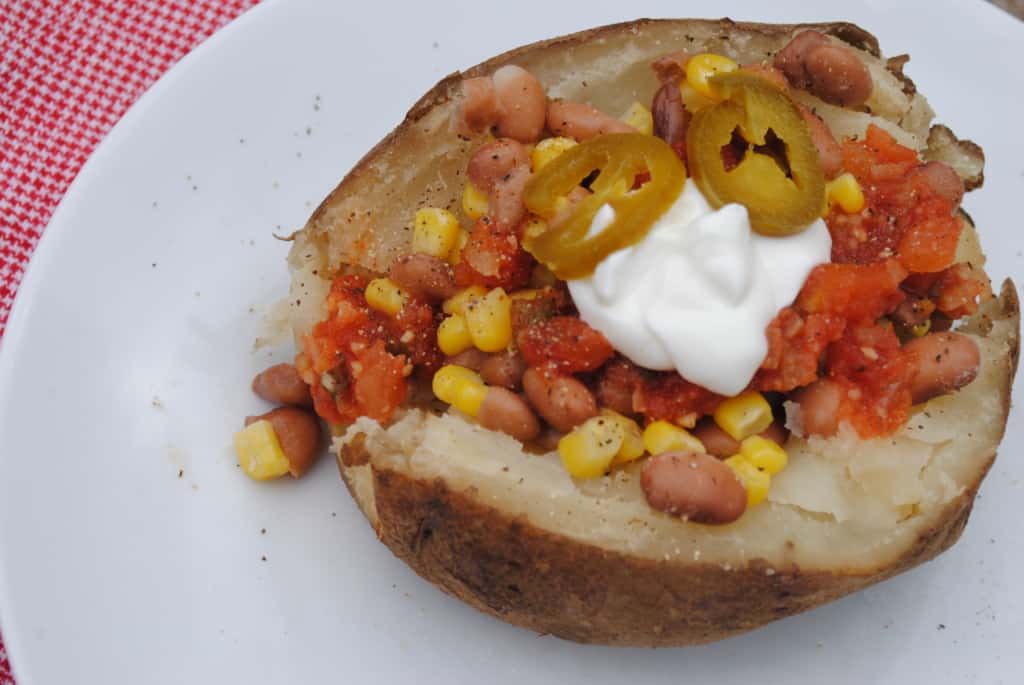 More vegetarian recipes
45. Homemade pizza
46. Breaded eggplant
47. Southwest veggie quesadillas
52. Loaded salad: greens, nuts, seeds, cheese, fruit, any veggies, and a great homemade dressing
53. Tortilla pizza
54. French toast
55. Oat pancakes
56. Grilled cheese sandwiches
57. Cheese quesadillas
What are your favorite cheap vegetarian meals? Share in the comments below!