Can you believe we've been doing these monthly real food frugal meal plans for five months now?  Time has flown!  My goal is to continue this series until August so we have a full year of frugal meal plans.  We shall see what the new year holds.  I'm going to try my hardest because so many of you have told me that you are using these exclusively to feed your families.
I continue to be humbled and encouraged by your emails that many of you have sent that have been using these every month.  Budgets are being cut drastically.  Children are trying new foods.  Husbands are getting on board.  Stress levels are going down. Moms and dads are stretching their culinary abilities and cooking food from scratch that they have never made before.  Your emails have thrilled me!  Keep them coming!
January Real Food Frugal Meal Plan
Week 1:
Chicken and rice, broccoli
1 whole chicken
water
1.5 cups rice
salt and pepper
butter
herbs of choice (thyme and parsley are good)
Place a whole chicken in a stock pot covered with water. Boil in salted water for about 1.5 hours. Alternatively you could place your chicken in a slow cooker on low for about 5 hours.
Cook rice according to package directions. Add a couple of tablespoons of butter, several shakes of your favorite dried herbs, a generous amount of salt and pepper. Top with chicken. 

Reserve 2 cups of chicken for later meals. Put in the freezer for another week.
Black bean soup, cheese quesadillas
1 lb black beans, dried and rinsed
4 cups water or chicken stock
4 cloves garlic, minced or pressed
2 peppers, diced any color
1 onion, diced
2 tsp chili powder
1.5 tsp cumin
salt (start with 1 tsp and add more to taste)
pepper to taste
Place all ingredients in a slow cooker and cook on low for 8 hours or high for 4-6 hours. Taste and adjust seasonings as needed.
Broccoli cheddar bites, grilled cheese sandwiches, fruit
2 cups, cooked broccoli
2 eggs
½ cup breadcrumbs (Toast bread and crumble to make breadcrumbs)
½ cup cheese (cheddar or parmesan)
olive oil for cooking
Chop up cooked broccoli very finely. Add remainder of ingredients until well combined. Alternatively you could put it all in a food processor and pulse a few times. In a skillet over medium heat, heat oil and drop by tablespoons into pan. You may flatten into a small pancake shape if desired. Cook on both sides until crispy and brown.
Pancakes, scrambled eggs, fruit
Mongolian beef (sub ground beef is steak is too expensive), rice or riced cauliflower, garlic green beans
Flex Night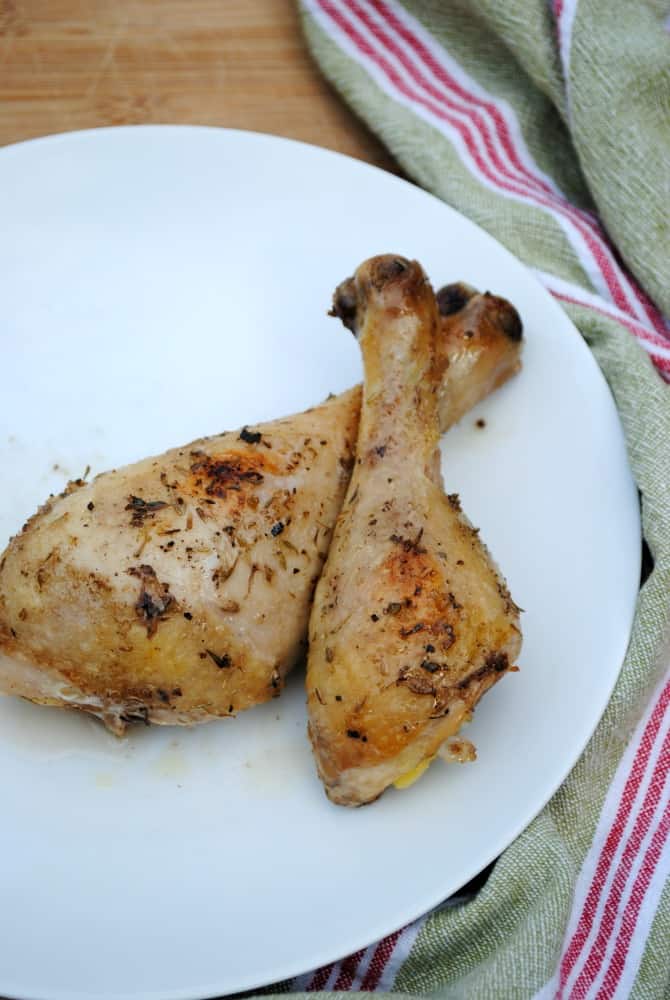 Week 2:
Slow cooker pork roast (omit the balsamic in this recipe), greens, mashed potatoes
Note: Reserve a portion of the pork for tacos later in the week.
Creamy chicken and wild rice soup
Green salsa pork tacos
Use leftover slow cooker pork roast and mix with a jar of green salsa. Add extra salt, garlic powder, and cumin if needed. Serve with tortillas and taco toppings of choice.
Salmon patties, macaroni and cheese (use this cheese sauce and mix with cooked noodles), buttered carrots
Baked chicken legs, sweet potato fries, salad
Flex Night
Week 3:
Baked ziti
1 lb. ziti or penne pasta
¾ lb. ground beef
1 onion
4 cloves garlic
1.5 tsp oregano
1 tsp basil
½ tsp thyme
1 (32oz) jar organic marinara sauce (or a clean sauce)
1 cup ricotta cheese
2 cups mozzarella cheese
Boil pasta in salted water according to package directions. Do not overcook.
Brown ground beef with onions until onions are translucent. Drain beef if needed. Add garlic and spices.
Add sauce and stir. Taste and adjust for seasonings according to your taste. Stir sauce with drained pasta.
Pour into a large casserole dish. Dot with ricotta cheese. Top with mozzarella cheese and bake at 350 for 15-20 minutes.
Dirty Rice, fruit
Pasta with sausage, peppers, and onions
1 lb. pasta of choice
1 lb. sausage links (any variety like chicken sausage, andouille, etc. Just look for clean ingredients, no msg or fillers)
1 red pepper, cut into large chunks
1 green pepper, cut into large chunks
1 onion, cut into large chunks
4 cloves garlic, minced or pressed
1 14 oz. can diced tomatoes
salt, pepper, oregano
Cook pasta according to directions in salted water. Slice sausage into slices on the diagonal. Add to a separate pan with a drizzle of olive oil. When well browned, add peppers, onions, and garlic and cook until tender. Add diced tomatoes and simmer about 5-7 minutes. Toss with cooked pasta and season with salt, pepper, and oregano according to your taste.
Chicken lettuce wraps, fruit
Flex night

Week 4:
Mexican casserole
2 cups cooked black beans (leftover from soup in week 1)
2 cups cooked rice
cilantro
1 lime
½ lb. ground beef
salsa
1.5 cup frozen corn
cheddar cheese
Add the juice of one lime and about ½ cup chopped cilantro to the rice. Drizzle the bottom of a casserole dish with olive oil. Layer with rice, then beans, then corn, then ground beef, then cheese. Bake at 350 until cheese is melted. Serve with salsa and sour cream on top.
Clam chowder
2 T. butter
1 onion, diced
2 celery ribs, diced
1.5 lb. potatoes, peeled and cut into small cubes
¼ cup flour
2 cups chicken stock
2 cups milk
2 bay leaves
(2) 7 oz cans of minced clams (don't drain juice)
salt (approximately 1 tsp) and pepper to taste
optional seasonings: cayenne pepper, thyme
In a pot, melt butter and sauté onion and celery until tender. Add potatoes and stir in flour. Cook for about a minute. Add stock, milk, and salt and pepper, bay leaves and simmer for about 10-15 minutes. When potatoes are almost tender, add clams and cook for a few more minutes. Taste and adjust seasonings as needed.
Salisbury steak, salad, baked potatoes
Pork chops, mushrooms and onions, frozen corn
Hash browns, wilted spinach, cheese omelets
Flex night
Have a wonderful January!  Happy frugal eating, friends!
READ MORE OF MY CHEAP HEALTHY MEAL PLANS!