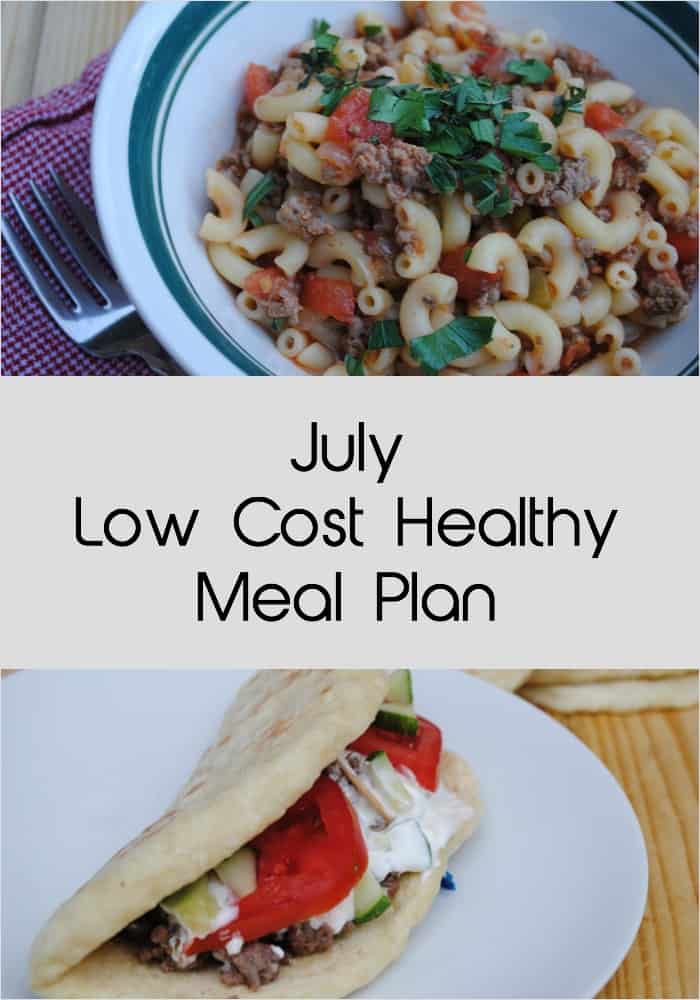 Welcome to summer, friends!  Tomatoes, zucchini, summer squash, cucumbers, herbs, and corn are the stars of this month.  Fresh food, fresh herbs, delicious.  This menu will be the most frugal if you already have these goodies growing in your backyard.  Have no fear though, summer vegetables like zucchini and corn are still super cheap even if you aren't growing them on your own.  I scored six ears of corn for $1.00 this week.
Ways to decrease costs
I have included a few notes for how to cut down on costs in the menu below, but here are a few more ways.
If you don't have fresh herbs, buy some plants to keep fresh herbs on hand, or use dried herbs that you have in your pantry.
Make your own staples:  chicken broth, tortillas, white bread, whole wheat bread, yogurt. If you already have all of the ingredients to make them, if they are cheaper than store-bought, and you have time to make them, then this will be a good deal.
Shop at discount grocers or inexpensive stores like Aldi.  I am always amazed every single time I shop there at how much less expensive it is than my regular grocery store.  Avocados are especially cheap there.
I have included inexpensive cuts of meat, but feel free to use another meat if you find something on sale that you think would work.  For example, if thighs are less expensive than legs, by all means, purchase thighs.  Trader Joe's has great prices for chicken legs though.
Check out apps on your phone that will give you cash back on items that you buy.  Ibotta is my favorite but there are many others.  They are like coupons but better in my opinion.  Use my "dgjqfhi", and you get $10 back immediately after you verify your first rebate within the first two weeks after signing up with Ibotta.
For side dishes, keep it simple with inexpensive fruit, fresh simple salads, deviled eggs, or roasted summer vegetables.  The simpler the better in terms of budget.
Browse discount produce bins, discount meat sections, farmer's markets, or roadside stands. You might find a good deal!
July Real Food Frugal Meal Plan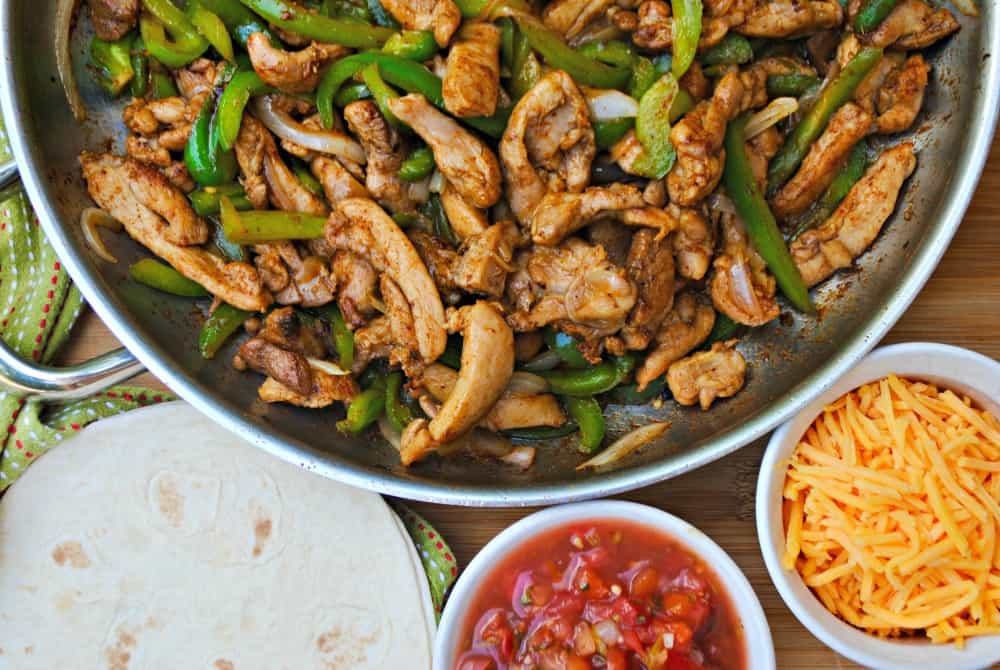 Week 1
Fajitas:  Use the least expensive meat you can find on sale that week.  Feel free to use the grill to cook the meat and veg if you don't want to heat up the kitchen.
Greek pasta salad:  1 pound short cut pasta of choice cooked, Greek dressing, tomatoes, olives, red onion, cucumbers, feta cheese. If you want some extra protein, top with a can of white beans.
Fish packets:  Tilapia will probably be your cheapest option. Use any seasonal on sale vegetables.
Egg and black bean burritos:  Scramble eggs and mix with black beans, cheese and salsa.  Serve on corn or flour tortillas.
Flex night:  Leftovers, breakfast, or out.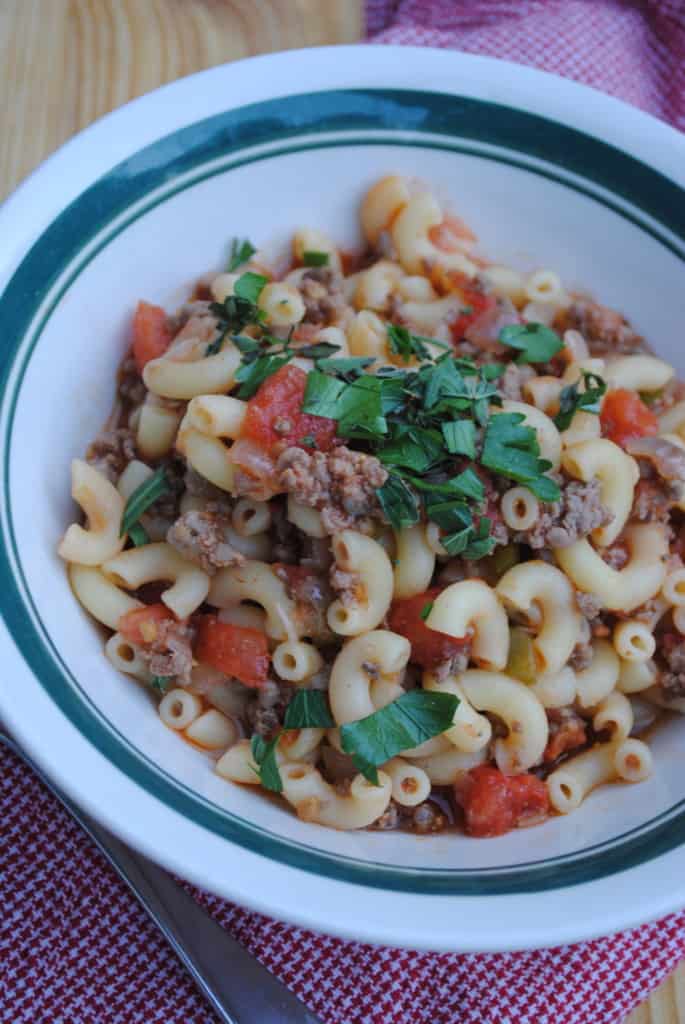 Week 2
Slow cooker chicken, cooked yellow squash (slice and cook down with water, salt, butter, and a pinch of sugar), mashed potatoes.  Note:  Cut off the chicken breasts and reserve for the wraps later in the week.  Also make broth out of the chicken bones.  Use the broth for corn chowder later in the week.
Zucchini pizza bites, fruit slices
BBQ chicken wraps:  Use leftover chicken.  To save $, canned pineapple can be substituted.  Also if you have these ingredients at home, try a homemade bbq sauce to save money.  Also cut down on expense by making your own tortillas.
Flex night
Week 3
BLT, fruit
Fish or chicken with mango salsa, broccoli or other inexpensive vegetable:  Season fish or chicken with salt and pepper.  Grill to cook through.  Top with mango salsa.
Summer quinoa salad:  Add a can of beans of choice.
Flex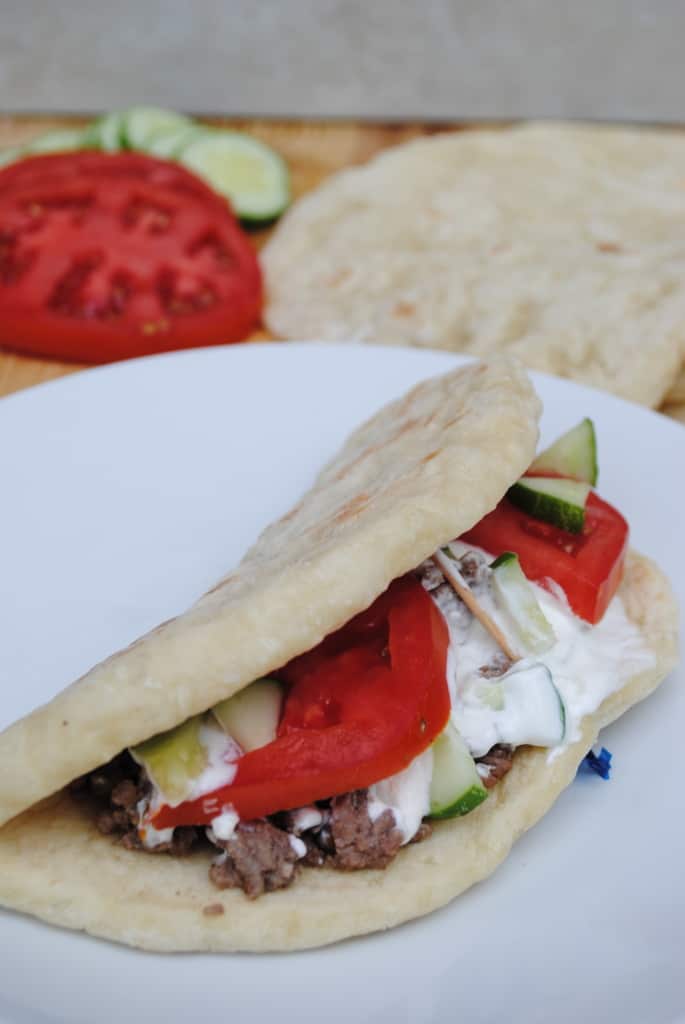 Week 4
Gazpacho, grilled cheese
Stuffed portobellos:  sausage, 2 pieces of bread cubed, 2 cloves garlic, ½ onion diced, bunch of greens, parmesan cheese. Brown sausage. Add garlic, onion, and greens and cook until veg is tender.  Stir in bread, season with salt and pepper to taste.  Fill portobellos, top with parmesan,  and bake in oven at 350 for about 25 minutes.
Grilled lemon herb chicken legs:  Use the marinade in this recipe but use chicken legs. Grill them for about 30 minutes or until juices run clear.
Crispy black bean tacos, avocados
Flex
Read more of my cheap healthy meal plans!