Ideas for cheap summer meals on those hot summer nights. Included are recipes using seasonal produce as well as chicken, beef, pork, and meatless meal ideas. Enjoy the bounty of the summer while still staying in budget.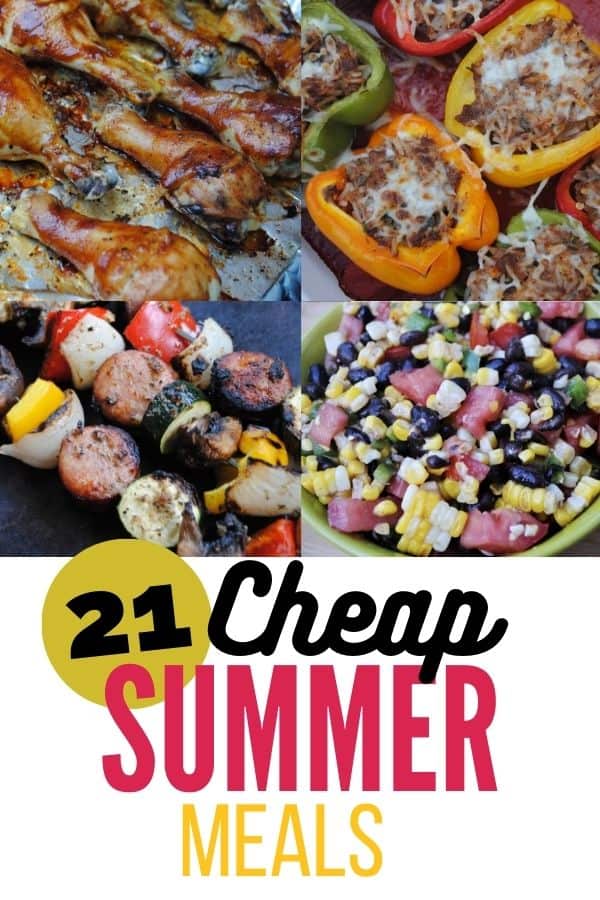 I am a huge fan of eating seasonally for the food budget and for variety. Just when I start getting tired of the heavy foods that we enjoy in the cold fall and winter months, spring and summer arrive. They burst forth bringing new fresh produce and new meal inspiration.
Summer is my absolute favorite time of year for cooking. You can not beat the taste difference of fresh herbs added to a dish, a juicy ripe tomato, or a cool cucumber in a salad.
If you find yourself in a dinner rut, I encourage you to take a cue from nature. Explore a farmer's market or a roadside stand to gain new seasonal summer inspiration.
What's in season in the summer?
So much beautiful produce is in season in the summer. You can't go wrong with all of the bright fresh flavors that summer brings. Here are some of my favorites that I try to grow in my backyard garden or purchase at my local farmer's market.
tomatoes
corn
peppers
zucchini
squash
eggplant
cucumber
fresh herbs (basil, oregano, thyme, sage, tarragon, parsley, dill, and more)
greens
okra
cabbage
fresh fruit (peaches, berries, melons, cherries, etc.)
Ideas for Cheap Summer Meals
Now we need some inspiration for how to use this beautiful summer bounty. The good news is that summer produce is fairly inexpensive, so we can enjoy all the best that summer has to offer while not breaking the bank.
Here are my favorite budget friendly summer meal ideas that we rotate all season.
Summer Chicken Recipes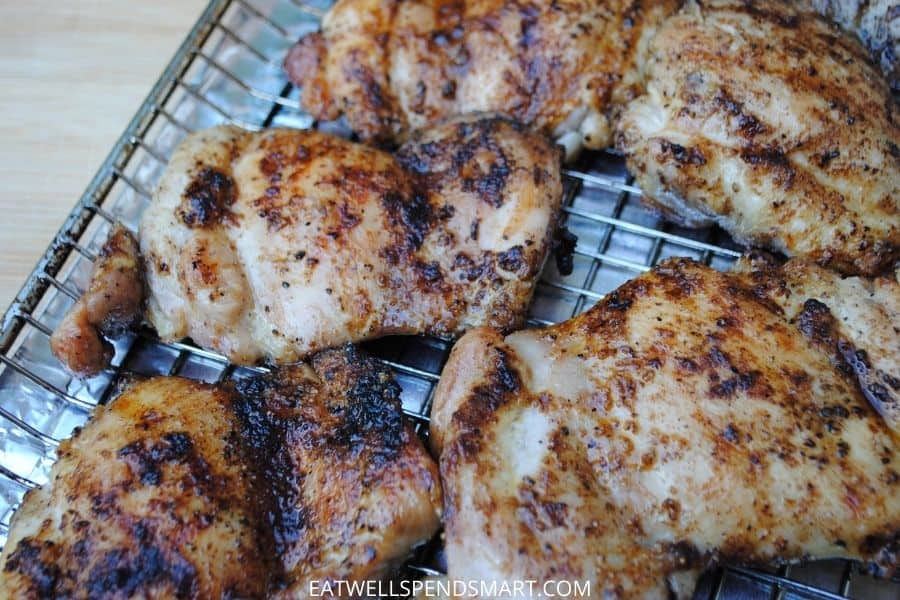 Best Simple Grilled Chicken Thighs
These budget friendly chicken thighs are an absolute grilling staple in my house. We eat them all summer long. I prefer thighs over breasts because they are less prone to drying out. So simple and so flavorful.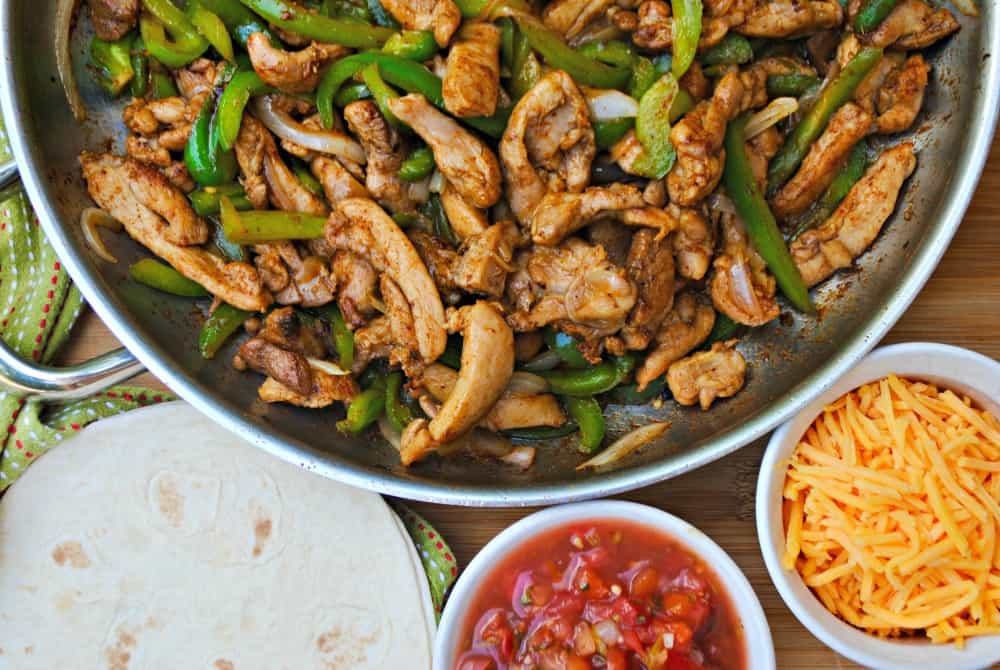 Fast and frugal chicken fajitas
While peppers and fresh salsa ingredients are in season, it's the perfect time to make fajitas. These again use inexpensive chicken thighs for the protein and are absolutely delicious.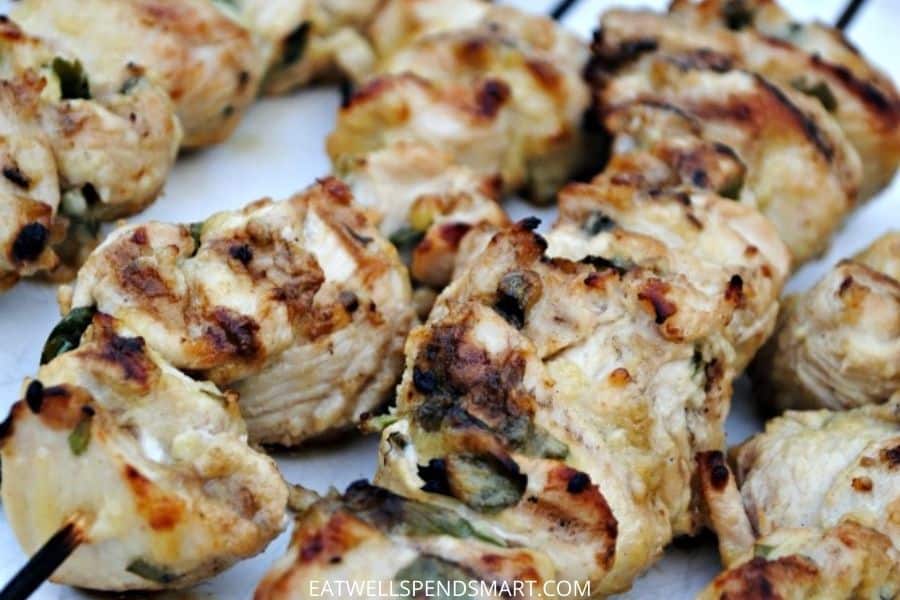 If you are going to grill chicken breasts, you need a marinade. This simple lemon herb marinade uses fresh garden herbs and are so yummy. Plus who doesn't love food on a stick?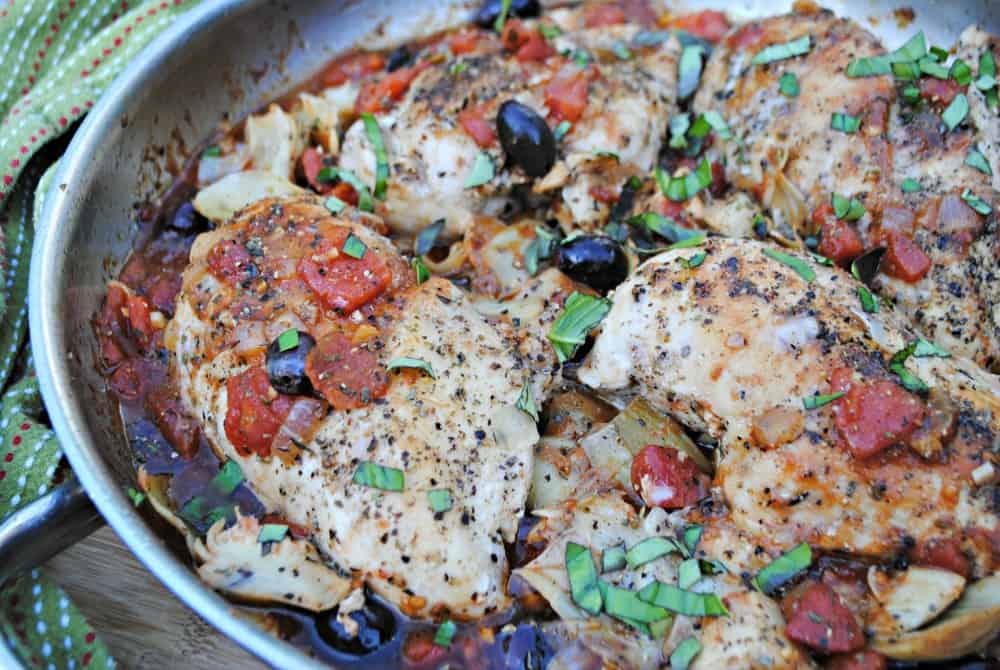 This recipe uses canned tomatoes, but fresh tomatoes would make it even more delicious. Sprinkle fresh herbs on top and you have a simple skillet chicken dinner that packs a big flavor punch.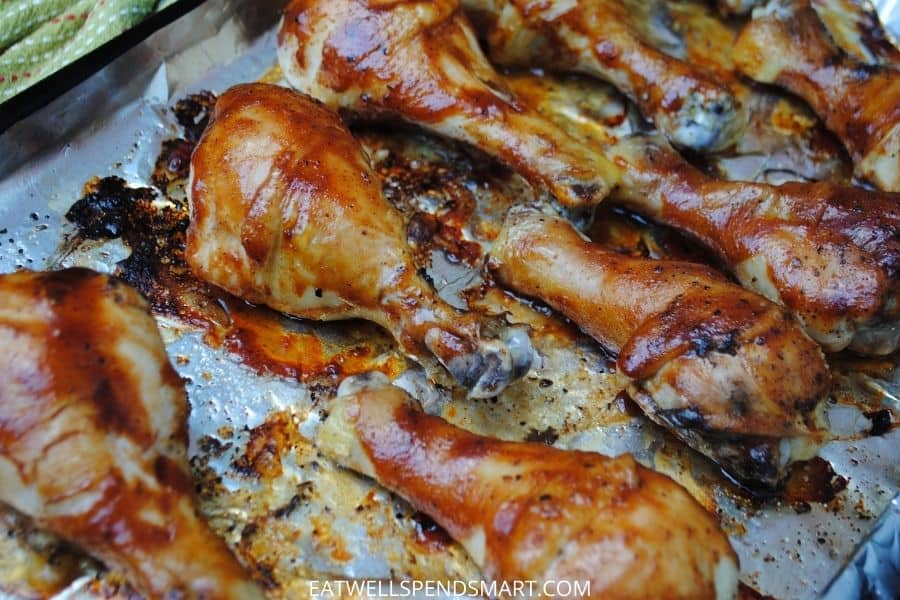 If you like simple, this is it. Everyone likes the flavor of bbq in the summer and these bbq chicken legs could not be more simple. Plus chicken drumsticks are so cheap! The kids will especially love these. They can be made in the oven or on the grill.
Cool chicken lettuce wraps are perfect for warm summer nights on the patio. A little sweet and a little salty, these are such a fun summer treat served with fresh fruit.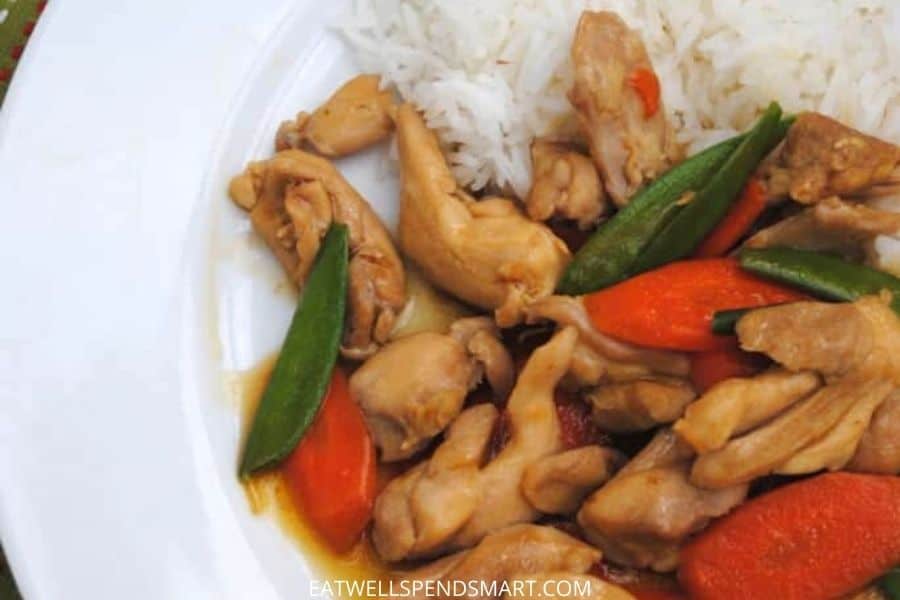 You can't go wrong with a stir fry in the summer. While this particular one uses snap peas and carrots, you could absolutely throw in your favorite summer vegetables into the mix.
Summer Beef Recipes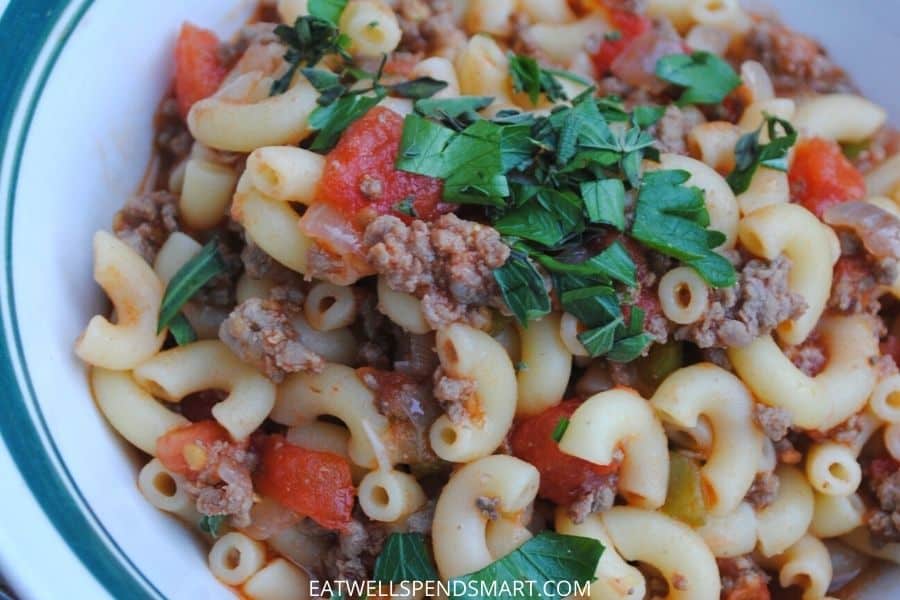 This takes me back to my childhood where my mom made macaroni and tomatoes. Add some inexpensive ground beef for some extra protein and top with fresh herbs for a cheap summer meal.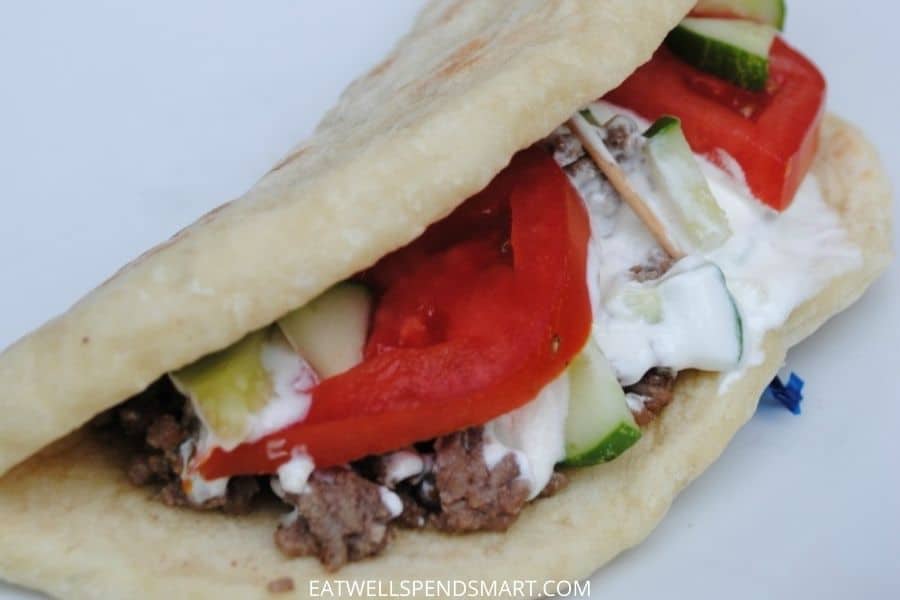 As soon as tomatoes and cucumbers are ready to be picked in my garden this is one of the first recipes I make. It's a simple as taco night, but with Greek flavors. Make your own pita or purchase store-bought. I've even used tortillas in a pinch.
Peppers are not always cheap in the store, but in the summer they are more affordable. If you have them coming out of your garden, these stuffed peppers are a must-make. It's a delicious Italian dinner without the pasta.
Summer Pork Recipes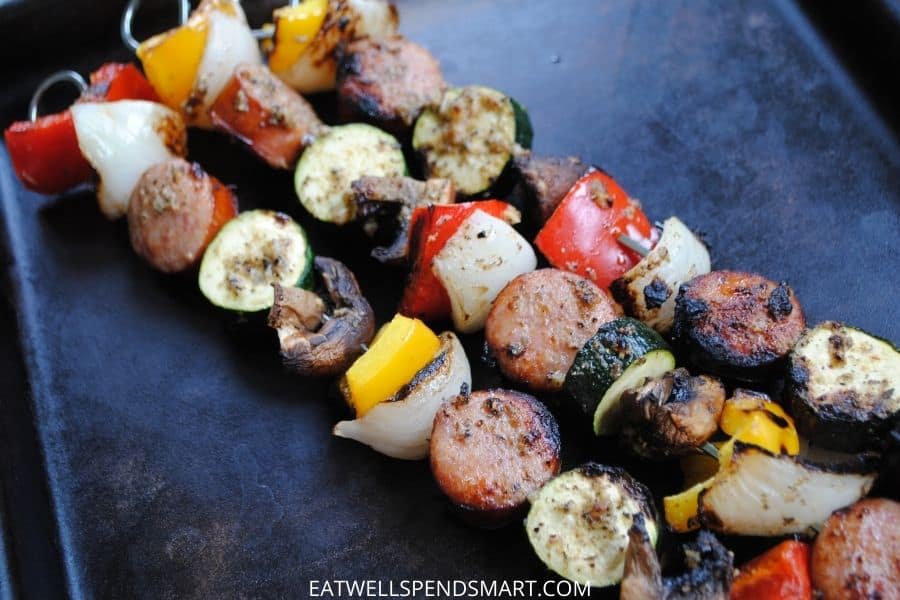 These kabobs pair fresh summer veggies with smoked sausage for a delicious grilled dinner. The marinade is super yummy and kids love this one.
Sausage stuffed zucchini boats
This is my go-to way to use zucchini. Everyone in my family loves these sausage and mushroom stuffed zucchini boats. So yummy and healthy.
Bacon, Lettuce and Tomato Sandwiches
You know the drill. Oven baked bacon, fresh tomato slices, crisp lettuce, and a smear of mayo on the best bread you can find. BLTs are an absolute easy summer staple!
Summer Meatless Recipes
Perfect for picnics, outdoor barbecues, or just enjoying on a hot night. This quinoa salad is full of summer produce and big on flavor.
This is a riff on a popular old school ramen noodle cabbage salad. It's a much healthier version that skips the ramen noodles but tastes delicious!
On pool side days, I often make this for snacking along with tortilla chips. You could also serve it with chicken or fish or just grab a spoon and eat it all by itself. We eat it all summer long.
If you have zucchini running out of your ears, these fritters are great to make. They are so cheap and use basic pantry ingredients.
You can throw just about anything in with some eggs and call it dinner. This garden vegetable frittata is so healthy and packed with protein and summer vegetables. Feel free to sub other fresh vegetables to your liking.
Pasta is another great vehicle for using just about any fresh summer vegetable. Simply sauté your vegetables in some olive oil, add some salt, fresh herbs and toss with your pasta of choice. Add some starchy pasta cooking water if you need more of a "sauce". Parmesan cheese adds even more flavor.
Any fresh summer produce goes great on pizza. A few summer favorites: peppers, fresh herbs, spinach or arugula, pineapple, shaved zucchini, artichokes, mushrooms, fresh tomatoes, and peaches. You can't go wrong, especially if you try my crust.
Build Your Own Salad Bar
This a great no-cooking clean out the fridge dinner. Cut up any produce that you have along with any proteins that you have (eggs, meat, nuts, seeds) and serve it buffet style. Everyone can customize their salad to their liking. Make sure to offer a couple homemade salad dressing options. They take minutes to prepare.
Now it's your turn! What are your favorite cheap summer meals? Let me know in the comments.