Homemade versions of convenience foods that you can easily learn how to make from scratch. Scratch cooking is rewarding and a great way to avoid packaged food. Not only will cooking homemade foods improve your family's health, it's also great for the grocery budget. Try these easy recipes for some of your favorite foods.
I get it. You want to save money and eat well, but you're busy and don't have time to make everything from scratch. So what should you do? What's worth making from scratch and what isn't?
The truth is, I don't make everything from scratch. I prioritize foods where not only the ingredients are better, but the cost savings is significant.
Not everything that you make from scratch will be cheaper than the store-bought version, so it will take some price calculation to decide what is worth it for you and and what's not. This will depend on where you source your ingredients or if you already have them on hand as well as your dietary requirements.
I also like to take into consideration how much time it takes to make and if my family enjoys the taste. There is no reason to make homemade yogurt if everyone in your family hates it. On the other hand, if your family eats a half gallon of yogurt a week, it may be worth it to you to learn how to make yogurt yourself.
Some questions to ask when determining what foods to make from scratch
Can I make it cheaper myself?
Do I have time to make it myself?
Does my homemade version taste better?
Is my homemade version with better ingredients?
Will I eat it before it goes bad?
Do we eat a lot of this particular food?
Do I already have all of the ingredients?
The answer to these questions may vary from week to week depending on how much time and energy you have or sale prices at the store. For example, if I want tortillas and have a crazy week with very little time, I will likely buy the store-bought tortillas. If I have extra time to make them from scratch and already have the ingredients, I will make them instead of buying them because my family loves them and it will save me money.
In a typical week in addition to my regular meals, I truly only make one or two extra things from scratch like a salad dressing or a batch of muffins. I am not spending multiple hours all day making food from scratch. It's just not going to happen. Stick to basic recipes that your whole family will enjoy.
FOODS TO MAKE FROM SCRATCH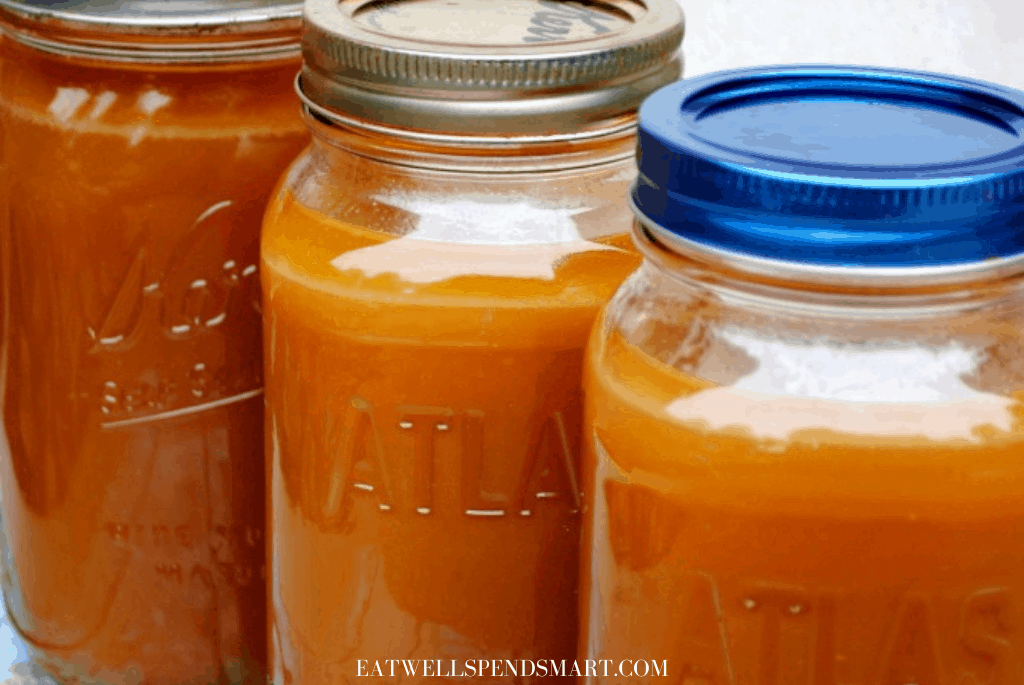 BROTH
If you ignore everything else on this list, don't ignore this one. I firmly believe making your own broth should be a habit of every home cook. It takes very little prep time and hands on time and produces great rewards. You can have the base for soups, stews, and sauces for literally pennies. Plus homemade chicken broth and beef broth is full of protein and minerals.
Chicken broth: Watch the video in this post to learn how to make homemade chicken stock from a whole chicken, stretch that meat for several meals, and turn the bones into more broth.
Beef broth: If you have some beef bones, learn how to roast them and turn them into delicious beef stock. BEEF BROTH RECIPE
SAUCES AND GRAVIES
It is almost impossible to find healthier sauces and gravies in the grocery store. When they can be found, they come with a premium price. It's easy to make your own with items that you already have in your pantry. Here are some of my go-to sauces and gravies to make from scratch.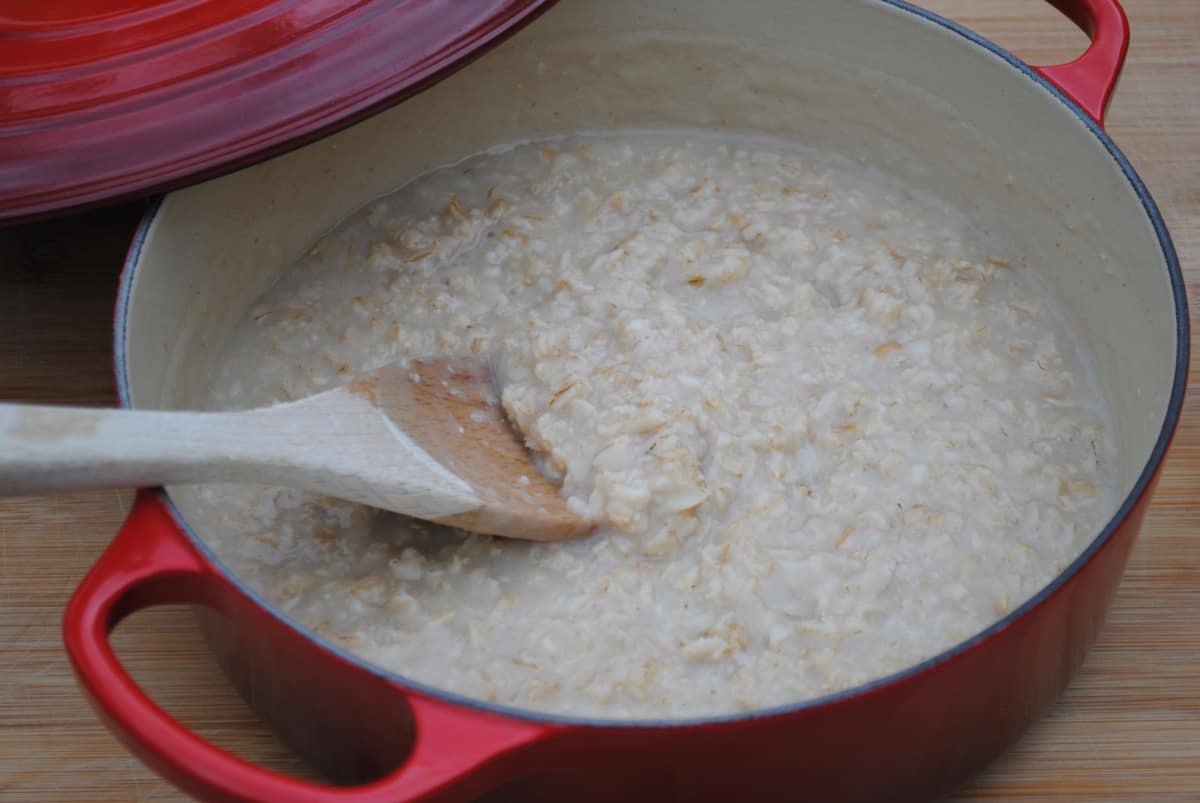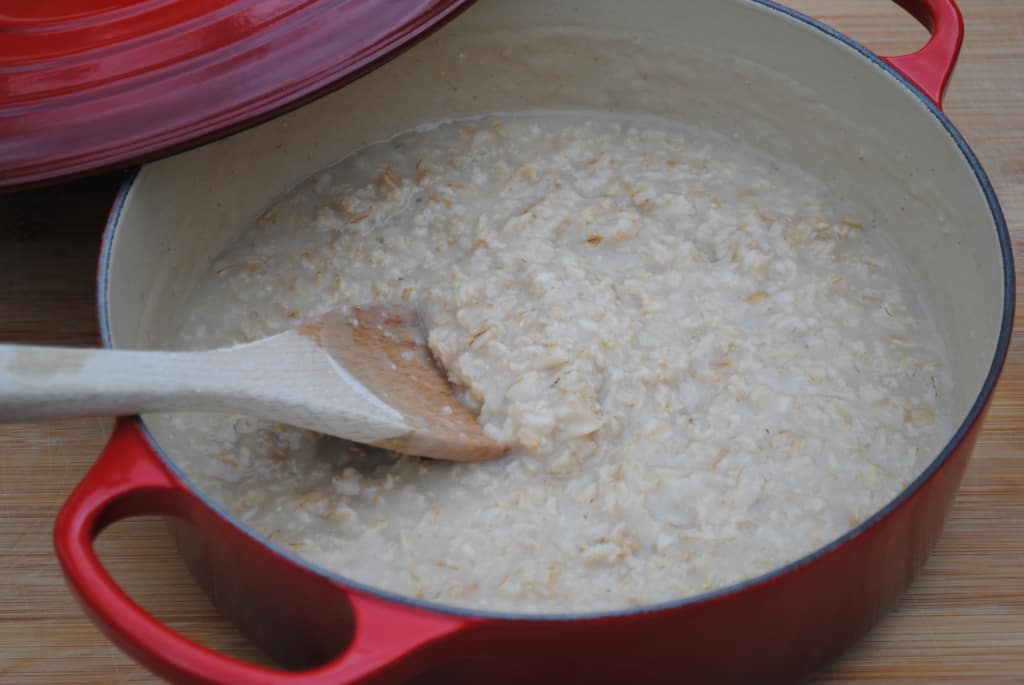 OATMEAL
Say goodbye to the instant oatmeal packs. There is absolutely no need to buy them because regular rolled oats cook very quickly and are a lot cheaper. Plus they don't have all of the extra additives and ingredients as the ready made packets. Flavor them however you wish with fruit, nuts, seeds, and your sweetener of choice.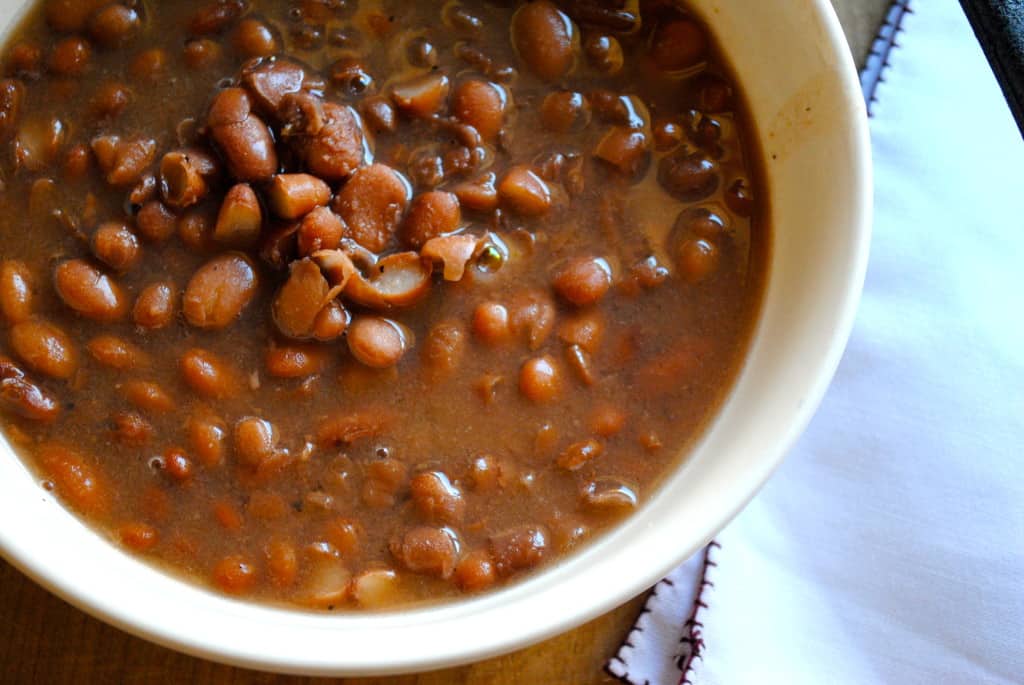 BEANS
Canned beans are convenient, especially in emergency situations, but dry beans are incredibly economical. If you cook them in the slow cooker, they are simple to make and completely hands off!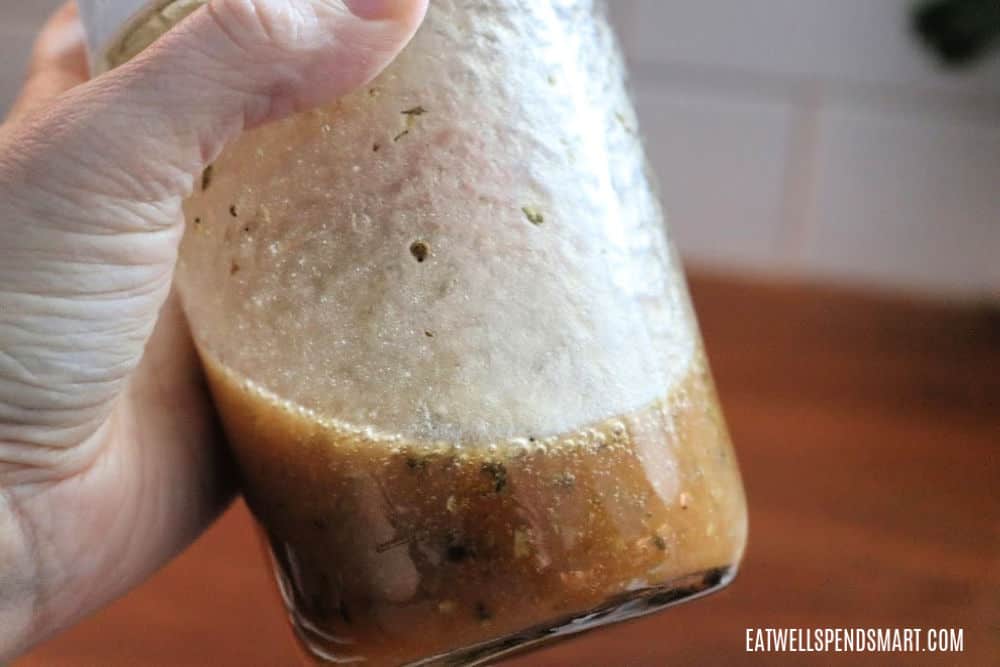 SALAD DRESSINGS
Most store-bought dressings are full of unhealthy fats and inflammatory ingredients. Almost none of them actually contain healthy olive oil. For this reason, I haven't bought one in years. Making your own homemade salad dressings is easy and delicious. My favorite is a sweet Italian. If you eat a lot of salad, it's worth making a big batch, otherwise make only what you need for the one meal to prevent it from dying a slow death in your fridge.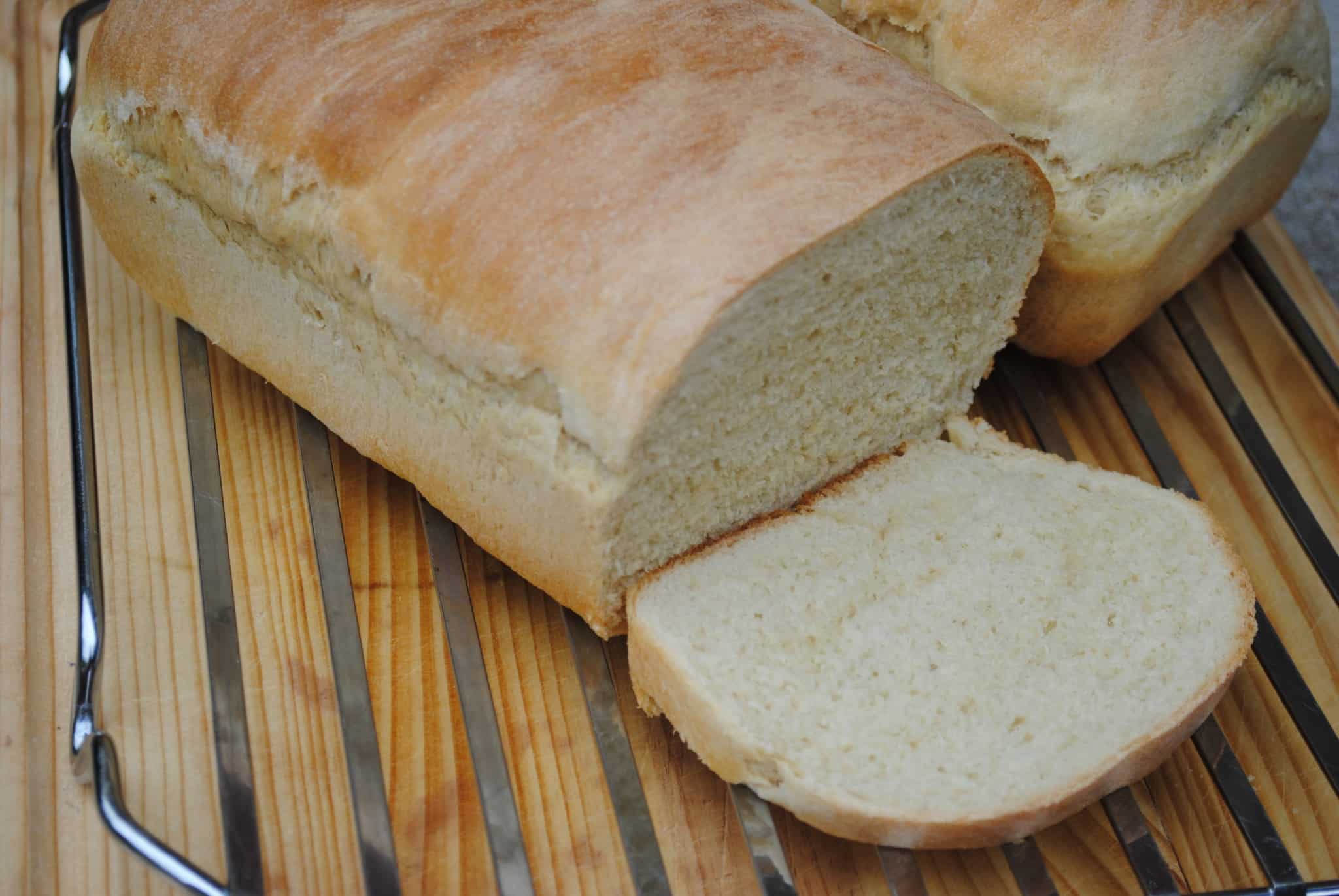 BREAD
It's hard to find bread that doesn't contain dough conditioners, preservatives, and enriched flour in the grocery store. Making your own bread is not as difficult to make as you may think. While I still haven't mastered sourdough yet, I do make a yummy white and wheat loaf.
SOAKED WHOLE WHEAT BREAD RECIPE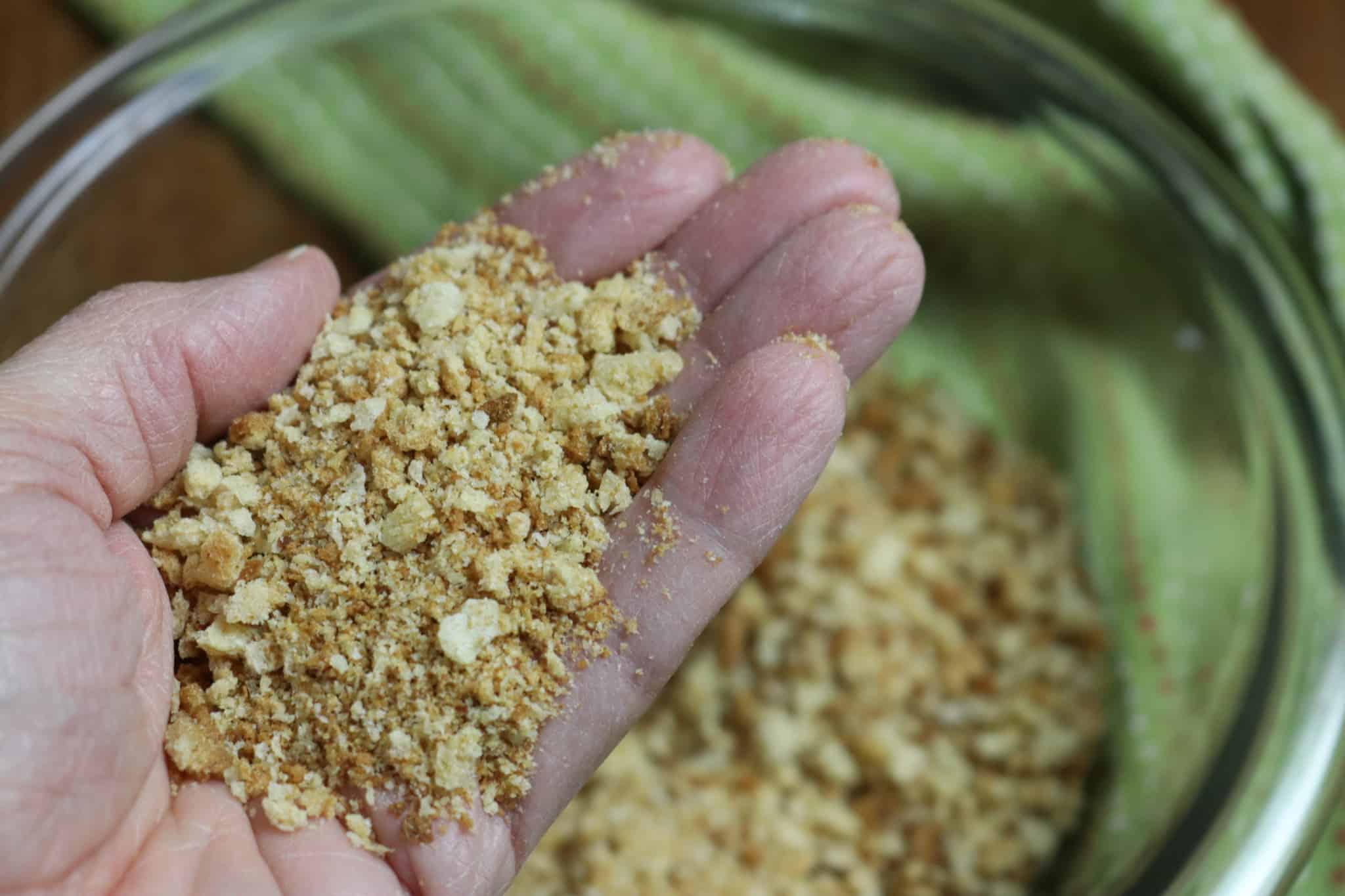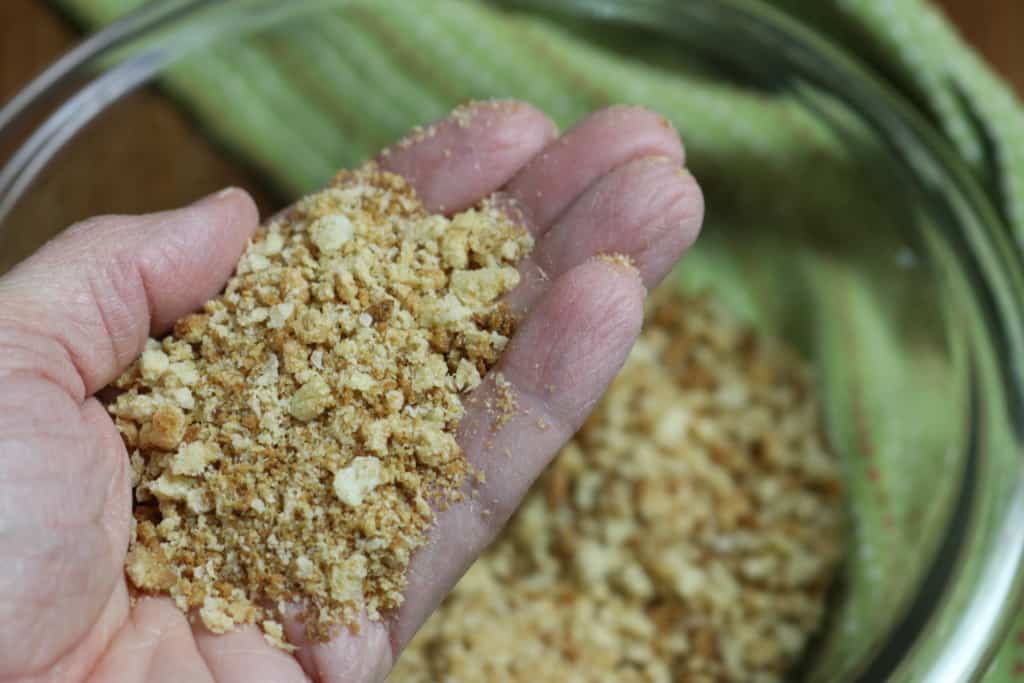 BREADCRUMBS
Breadcrumbs are often an ingredient for casserole toppers, meatloaf and meatball binders, and crispy coatings for meat and vegetables. It is simple to make your own easy homemade breadcrumbs. It literally takes minutes in a food processor or blender. No need to keep a can in your pantry.
GRANOLA
Homemade granola tastes so much better than store-bought. You can control the ingredients in it and it is such a tasty treat for a snack on yogurt, in a bowl with milk, or all on its own.
MUFFINS
Homemade muffins just say love to me. So yummy and great for breakfasts or snacks. We are big fans of my banana oatmeal muffins around our house. They are great for using up over ripe bananas.
NO FLOUR BANANA OATMEAL MUFFIN RECIPE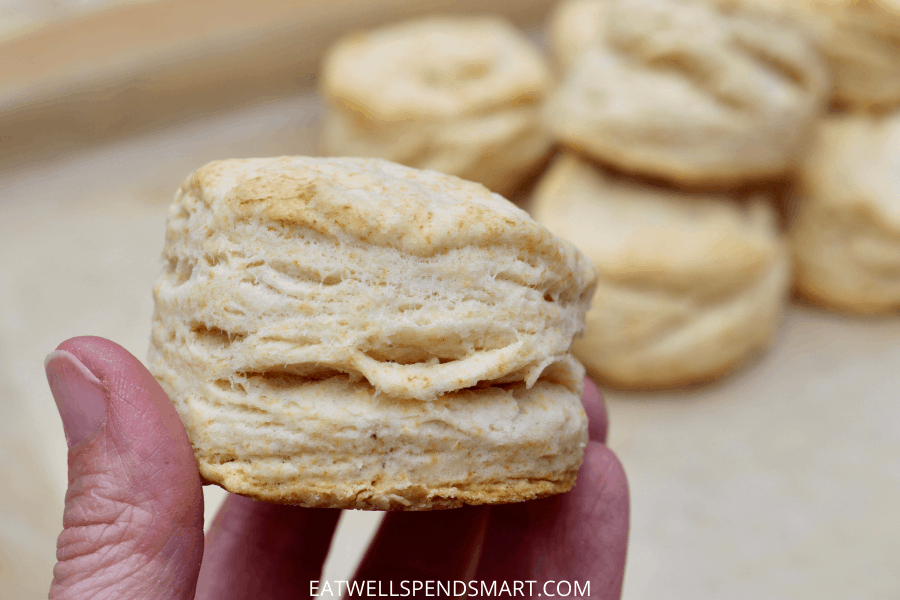 BISCUITS
Homemade biscuits beat out canned biscuits all day long. They are easy to make and only need flour, salt, baking powder, butter, and milk. So delicious!
CORNBREAD
Cornbread is another one of those foods that do not require a box. Keep cornmeal and flour on hand to make homemade cornbread any time without resorting to a mix.
TORTILLAS
Homemade tortillas are certainly more labor intensive than store bought, but they are so tasty and don't contain preservatives. Truly a treat! To save time, you could make a triple batch and put them in the freezer for quick meals later in the month.
Homemade whole wheat tortillas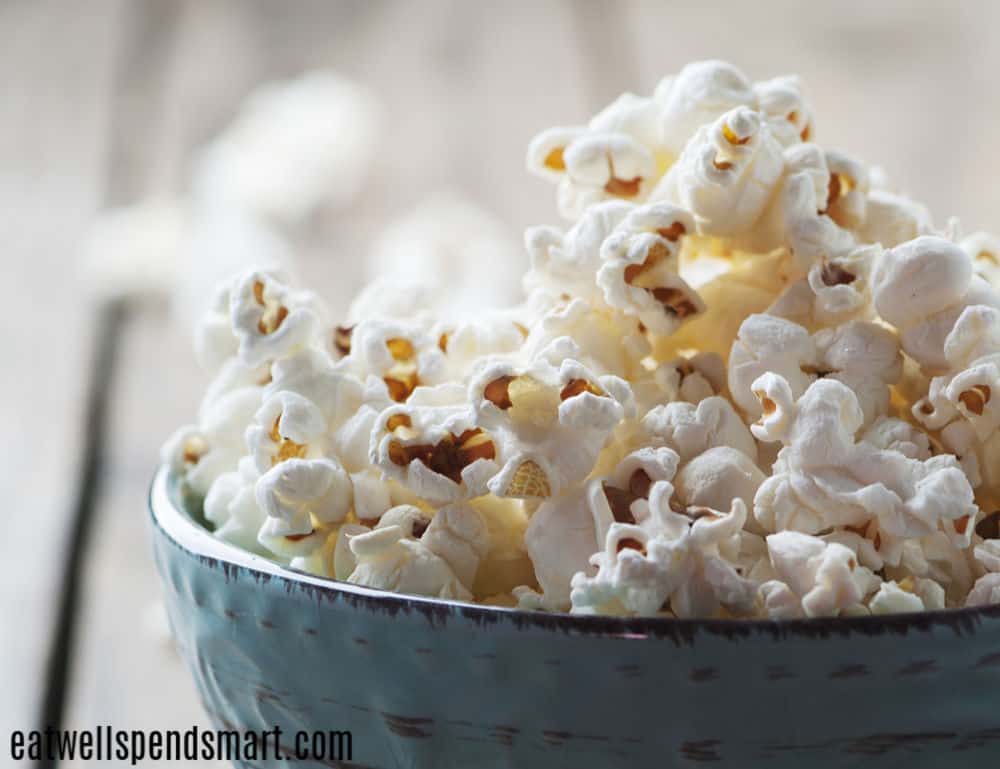 SNACKS
Store-bought snacks can be a huge budget buster. I recommend not forking out the cash for them and instead making your own cheap healthy snacks.

FERMENTS
Fermented foods are great for your gut, but if you buy them at your local health food store they are down right pricey! You can make them at home easily and for a fraction of the cost.
kombucha, kefir, yogurt, dilly carrots, sauerkraut, fermented pickles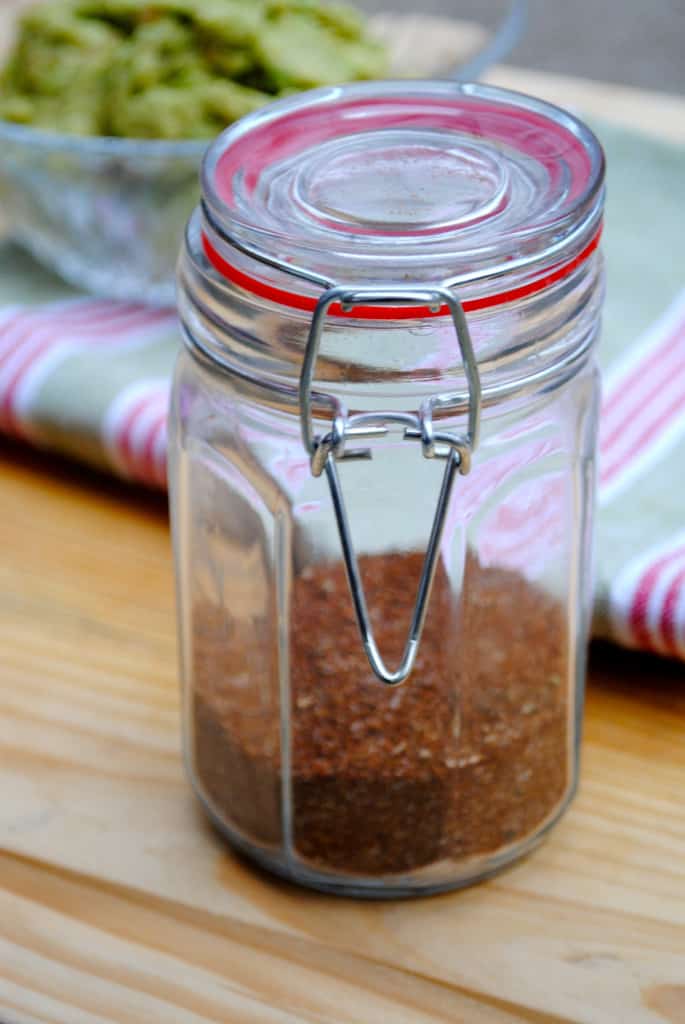 TACO SEASONING
Taco seasoning packets are not needed anymore on taco Tuesday night. You only need a few seasonings that you may already have and you can have taco seasoning any time you wish. It's so simple.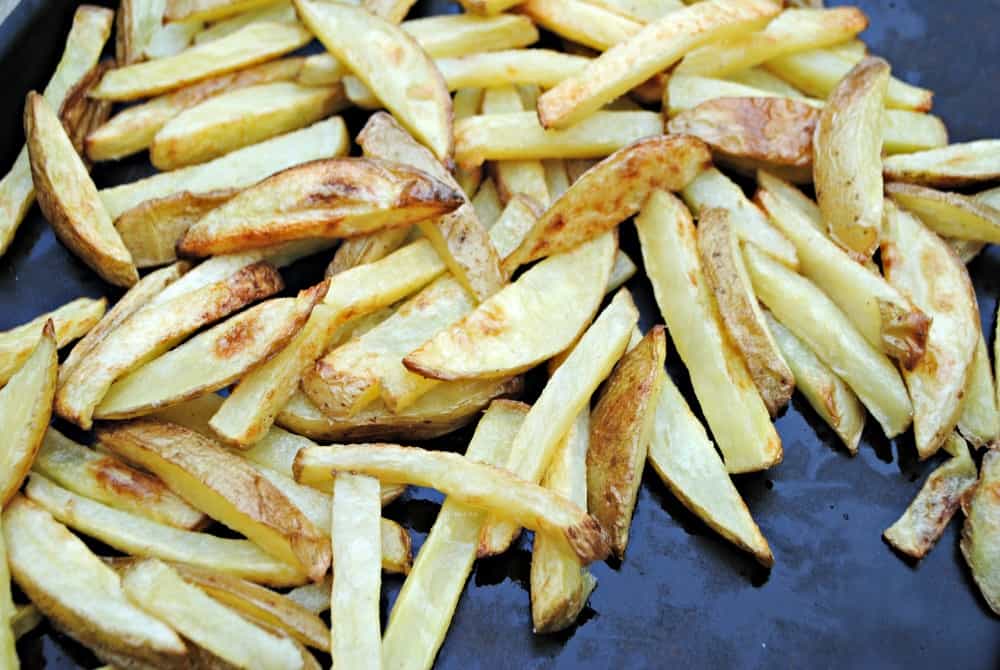 FRIES
You could buy a bag of frozen fries for a few dollars and have one single batch of fries or you could buy a bag of potatoes for the same price and make your own oven fries and have lots of potatoes leftover for whatever your heart desires. I go for the homemade fries. They are easy, cheap, and delicious!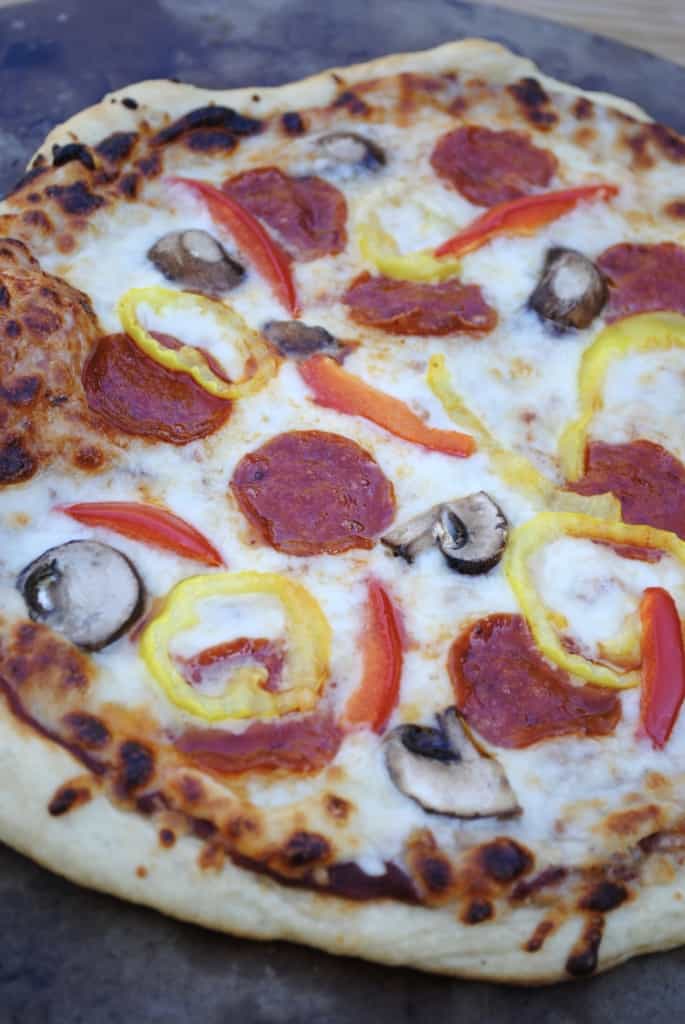 PIZZA DOUGH
Pizza dough is way too easy and inexpensive to not make your own. If you have flour, salt, yeast, and water you can whip up a batch of delicious pizza dough right now. Not only can you use the dough to make pizza, you could use it to make other fun things like calzone, taco cups, or hand pies stuffed with any leftover filling like bbq chicken.
PANCAKES
You do not have to rely on pancake mix to have your delicious weekend pancakes for breakfast. Homemade pancakes come together so fast and you likely already have all of the ingredients.
FLUFFY HOMEMADE PANCAKE RECIPE
CROUTONS
Homemade croutons are very simple to make and a great way to use up older bread. They taste great too! You can customize the flavors and the ingredients are so much better for you than store bought.
HOMEMADE CROUTON RECIPE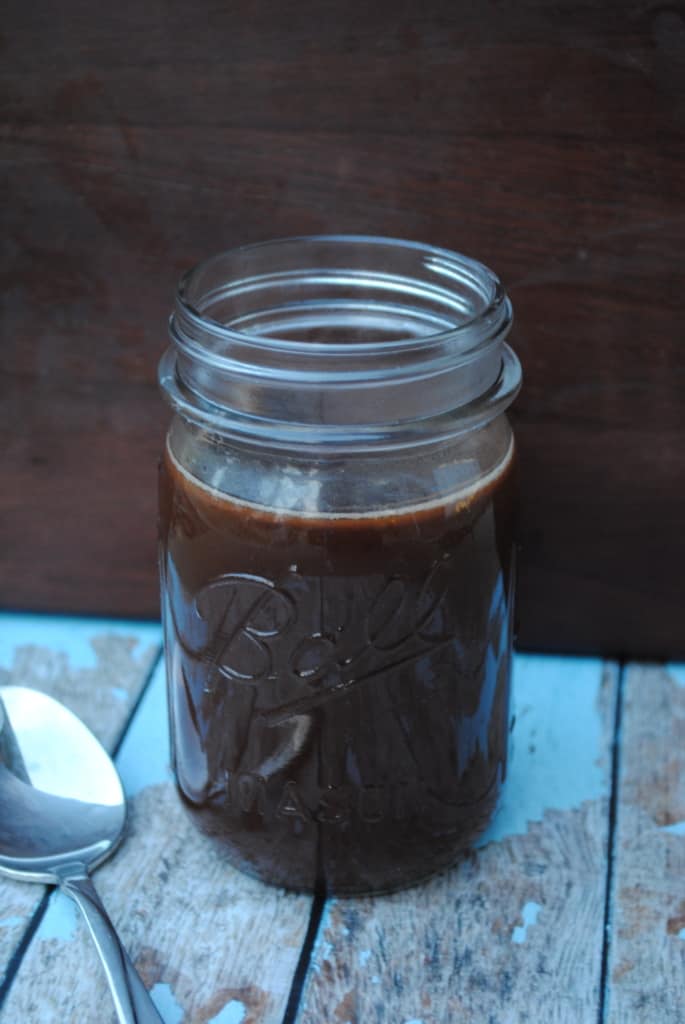 CHOCOLATE SYRUP
Chocolate syrup is certainly a treat food, but even as a treat, it's difficult to find chocolate syrup in the store with minimally processed ingredients. My homemade chocolate syrup calls for just five simple ingredients: maple syrup or sugar, cocoa, salt, water, and vanilla. Most of us have those ingredients already in our pantries so it costs practically pennies to make. Warm it with a milk of your choice to make hot cocoa, stir it in cold milk for chocolate milk, or spoon on top of ice cream.
HOMEMADE CHOCOLATE SYRUP RECIPE
Dips
Refrigerated dips or seasoning packet dips are usually loaded with funky ingredients. You can make your own for a fraction of the cost with spices you already have in your kitchen. This sour cream dip is simple and cheap!
COFFEE DRINKS
Skip the expensive coffees at the coffee shops and learn how to make your own at home. It will save you loads of money and you can control the ingredients used.
GLUTEN-FREE OR ALLERGY-FRIENDLY FOODS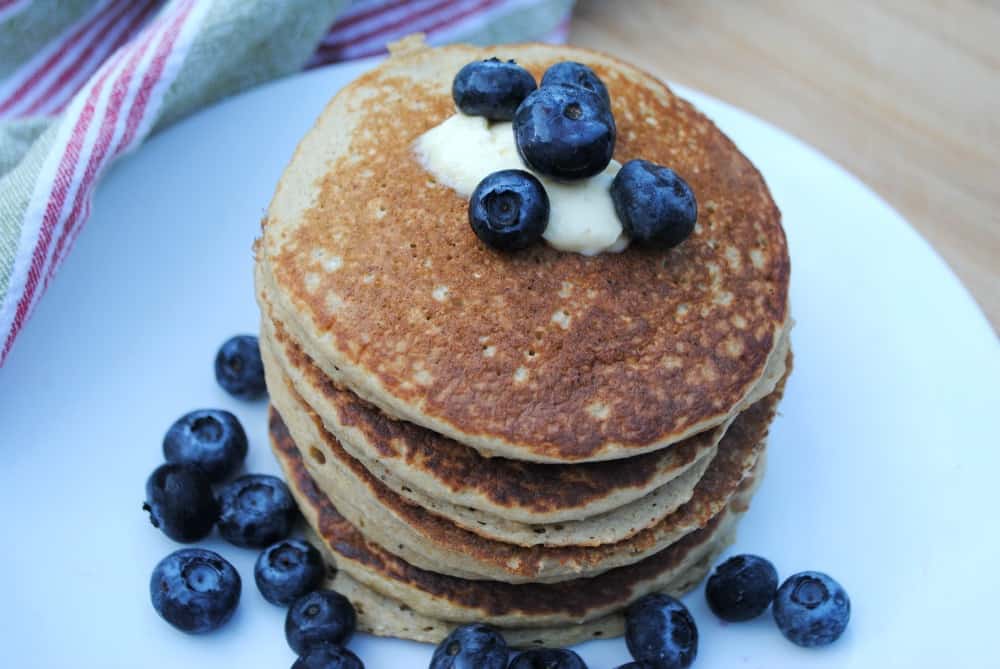 You can spend an arm and a leg on allergy friendly foods. My advice is to find out what works for your family, buy the few special ingredients that you need, and make everything from scratch. It will save you a boatload of money.